"Makuake" project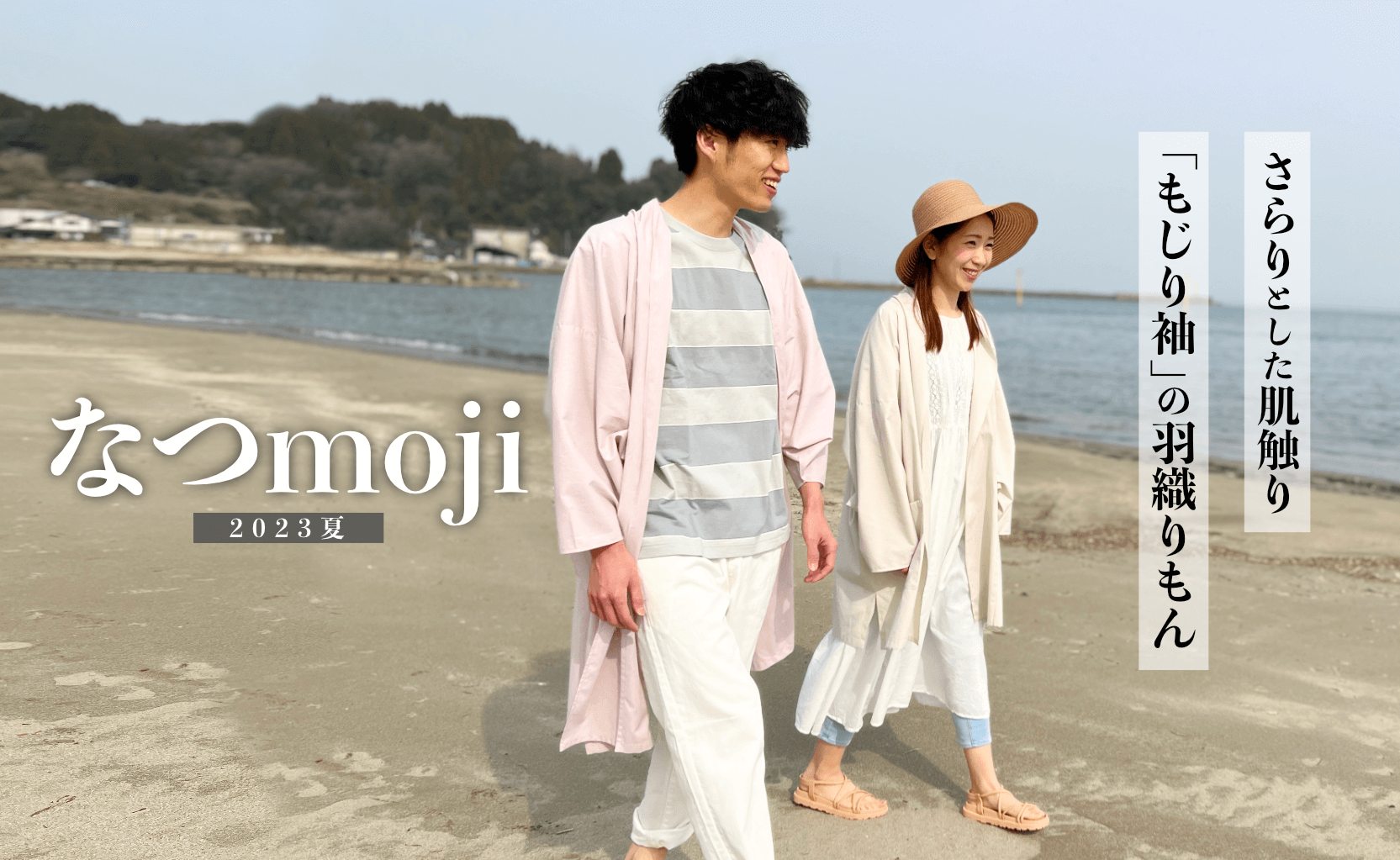 HP_555×341_natumoji
4th edition "Natsumoji"
Cool to the touch, absorbs water and dries quickly By absorbing sweat and drying quickly, it stays smooth to the touch, making it perfect for protecting against the sun in hot weather and for countering temperature differences indoors!
This jacket is made of COOLMAX®, which is comfortable even in the summer, and has large armholes and curled sleeves that are both stylish and functional.

Part 3 "Fuyumoji" & "Woolly Outer Kimono"
Easy care! Wool-like material is perfect for everyday use! Wrinkle-free and washable!Made of twill-like fabric, it looks fluffy and warm and wraps you comfortably.
Fuyumoji features a slightly rounded silhouette. The simple and sophisticated designIt goes well with a pretty style.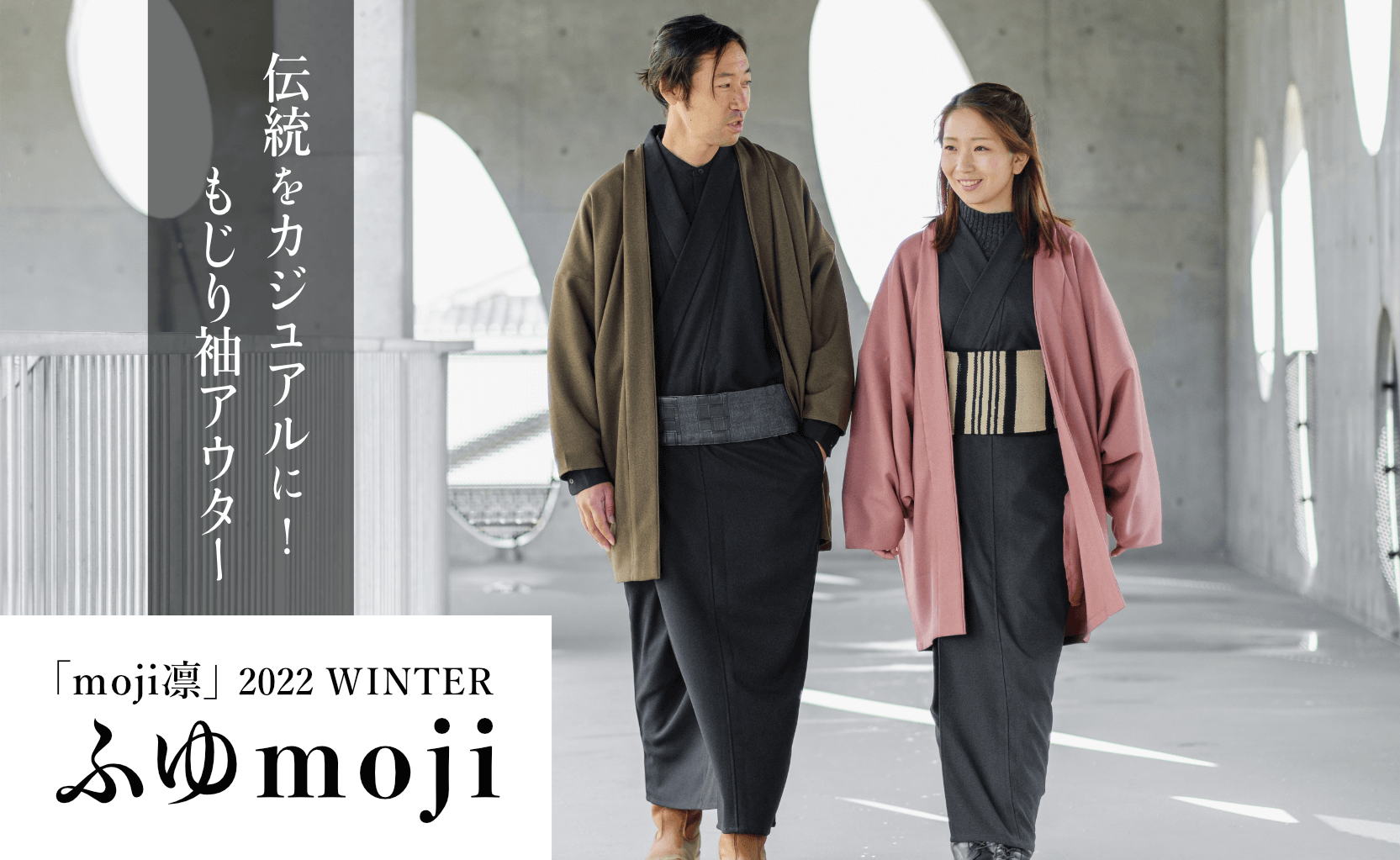 HP_555×341_fuyumoji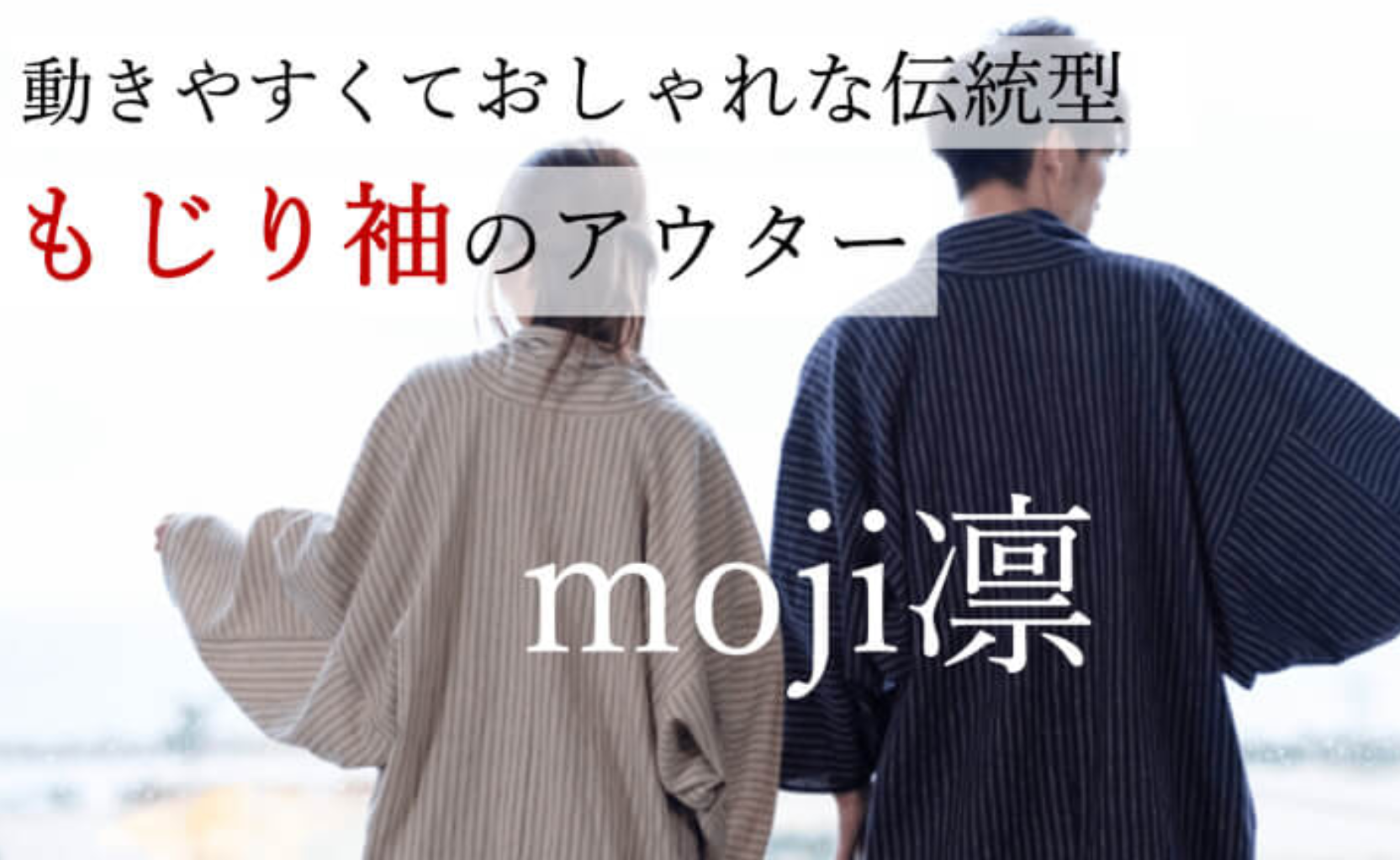 HP_555×341_mojirin
Part 2 "moji Rin"
Mojirin is an old and new "mojiri sleeve" made by Shitateya, which is suitable for any occasion or any top.The gentleness of natural fibers makes it gentle and comfortable to wear.
The sleeves are made by twisting and folding a single piece of cloth and are both stylish and functional.
The fabric has a washable feel, so it's okay to hold it crumpled up. It's like putting on a shawl, but you can wear it without worrying about it slipping off.
Part 1 "denim outer kimono"
Two generations of Mr. Shitateya have seriously thought about this,Fill, stop, tighten, 3 steps!A long-length kimono that is easy to put on and take off.
Stylish denim fabric provides a perfect fit,Travel destinationAs everyday wear,A kimono that can be worn as a coat.
No strings, no hassle, no rules!Enjoy the Japanese style, whether it's Japanese or Western clothing, depending on the situation.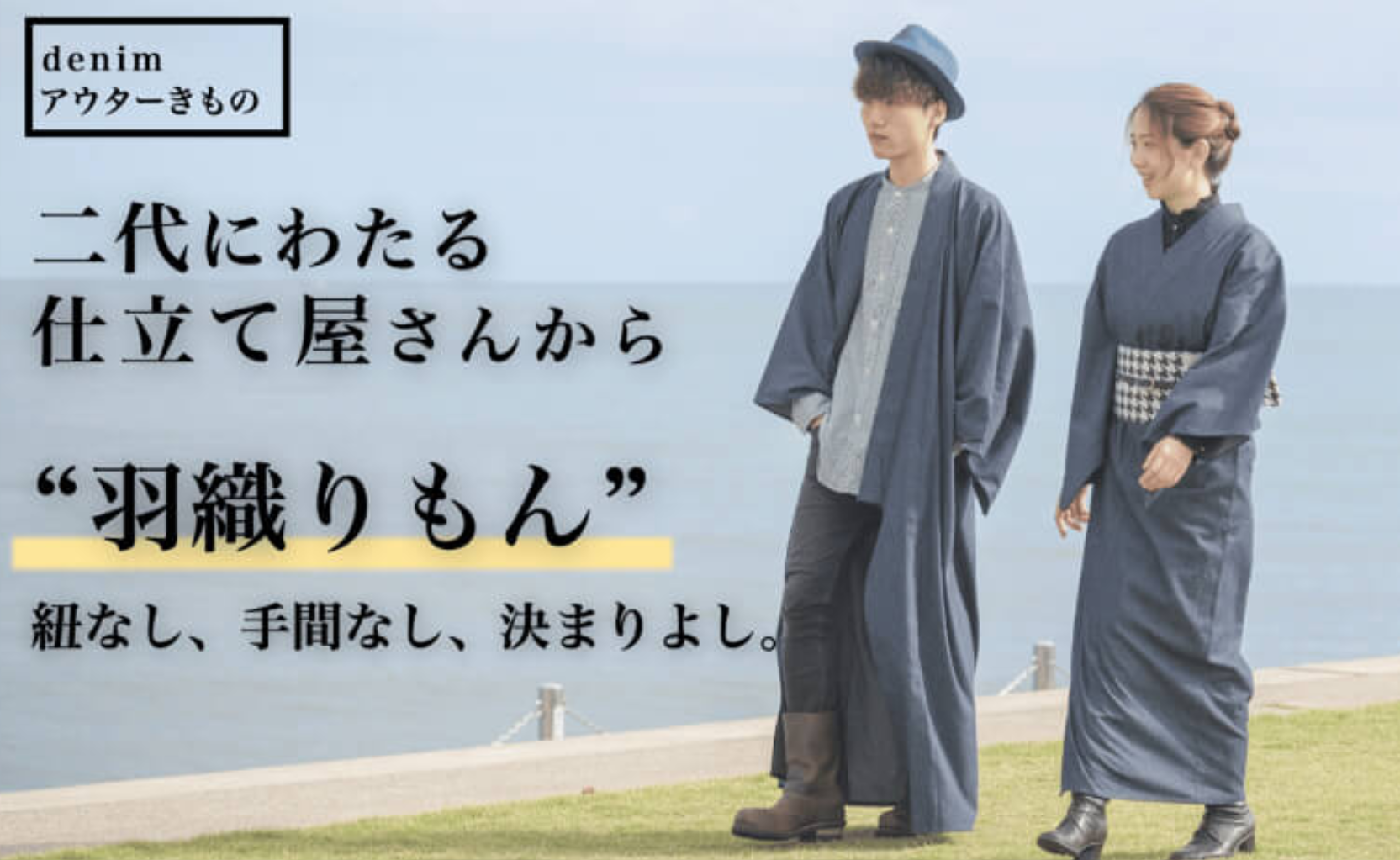 HP_555×341_denim