HP_1520×600_myYukata making experience main
my yukata making experience [premium] with obi

Inbound tourism

Experience too. Sightseeing too.
For those who want to fully enjoy Himi, Toyama, and Hokuriku.
Making my size premium yukata, which includes a high-quality yukata and obi.


"Premium experience with Shitateya in our factory"
with your own hands,Only one in the worldofWould you like to make your own yukata?
clothChoose a yukata and have a 3-hour tailoring experience, from completing the yukata to dressing it.Stay-type industrial tourism plan that can be done in one day.It's a plan with a belt, so come empty-handed in the morning and experience → Sightseeing → In the evening after completionYukataChange your clothes → You can go out as is.
~Flow of the experience~
<Time from ① to ⑧: Approximately 3 hours>
① Choose the cloth and obi
Please choose your favorite fabric and obi from about a dozen types.
*The pattern and number of cloth items in stock will vary depending on the trial date.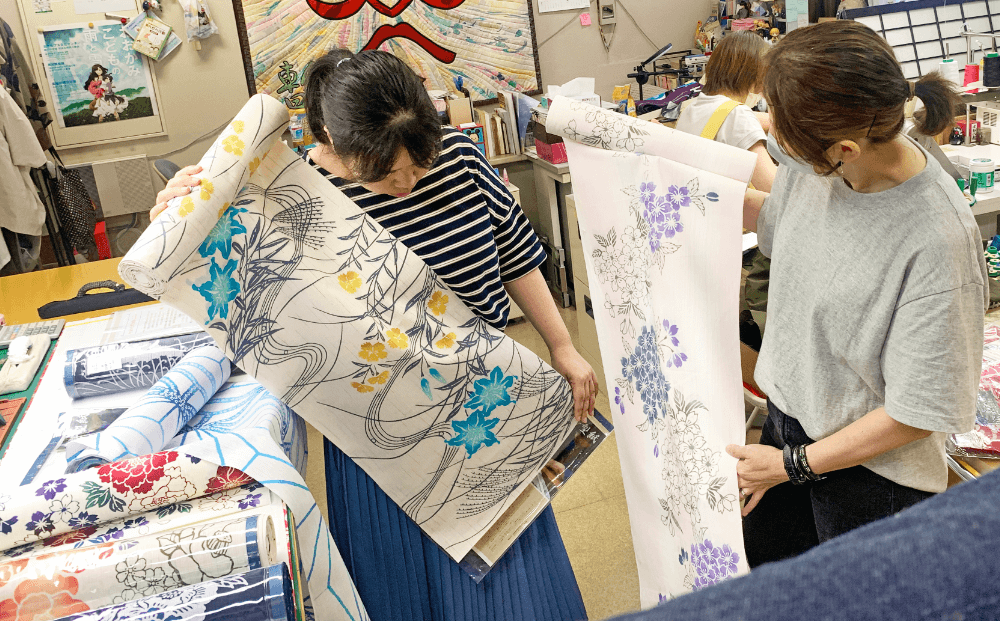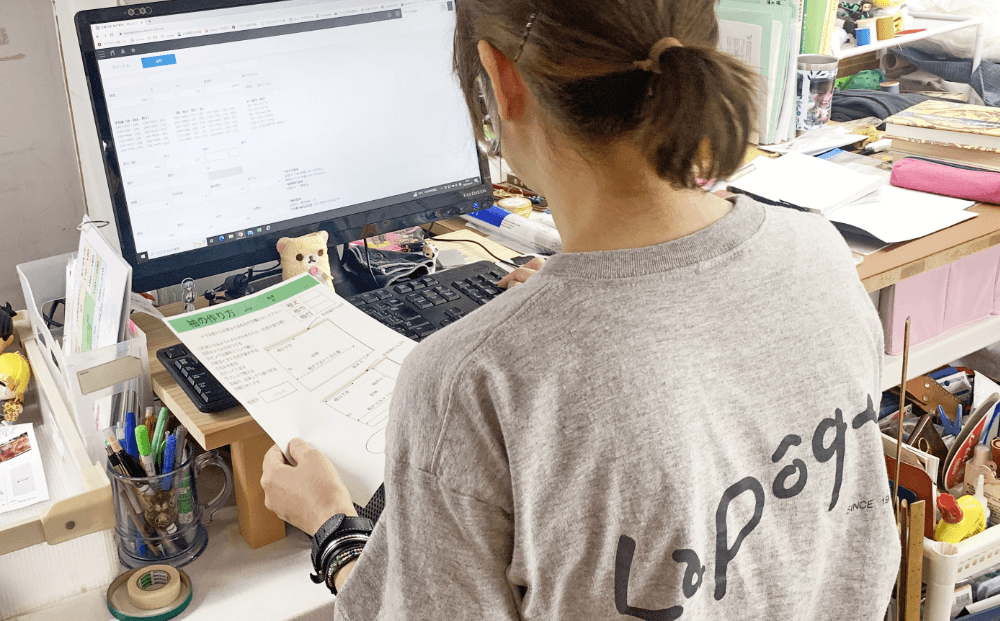 ②We will calculate "my size" using a unique calculation method based on your height and measurements.
Height, weight, and clothing sizeAt the time of applicationplease tell me. We will take measurements on the day.
③We adjust the humidity of fabrics using our own developed machine "Silk Steady".
Japan is a country where humidity and temperature vary depending on the region. Even after you take the yukata tailored in Himi home, we use silk steady to prepare it so that you can wear it in your size.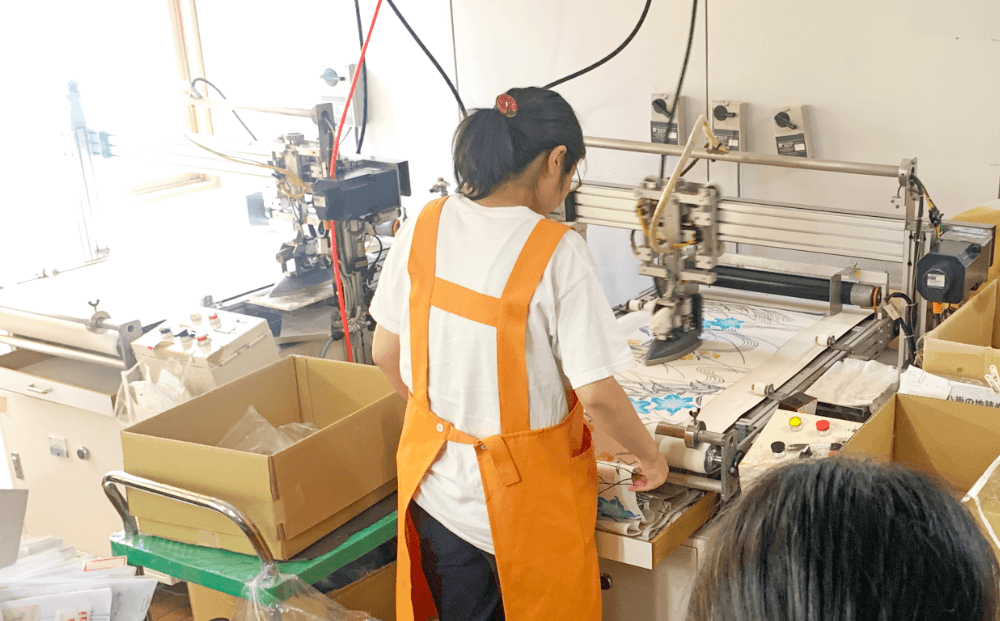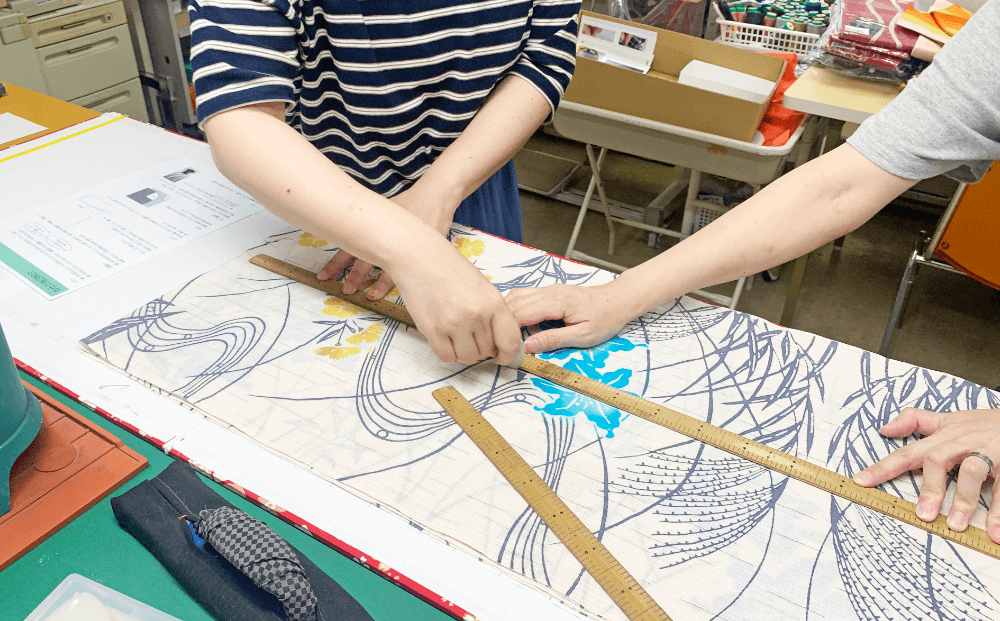 ④We will cut the garment together with our staff while listening to your wishes about how the pattern will appear when worn.
Our highly trained staff will provide you with one-on-one assistance.Cut using scissors, chalk, or a trowel that is only used in Japanese sewing.
⑤ Make the sleeves or collar
You can experience work unique to Japanese sewing. Proceed at your own pace and enjoy the experience of being a Japanese tailor. Our staff takes care to ensure safety and security when sewing with a sewing machine.
*For safety reasons, a home sewing machine will be used during the experience.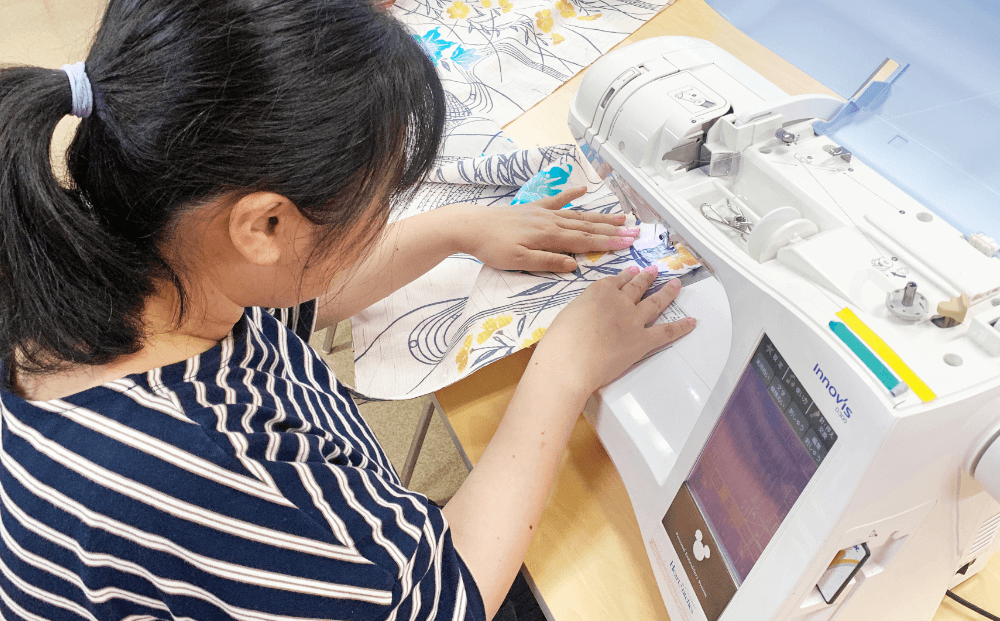 ⑥You can watch your own yukata being sewn using the in-house developed machine "Markless Seamer"
You will see how my yukata is sewn using the computerized sewing machine "Markless Seama". The markless seamer allows you to sew long distances with accurate pitches without causing any misalignment, making it possible to create beautiful pieces of Japanese clothing with different shapes, without making any markings that would normally be made one by one with a trowel.
⑦The shape of the sleeves will be done together with the staff.
We will actually try it out together in the work space that our staff always use. Please experience the realism as if you were one of our staff members.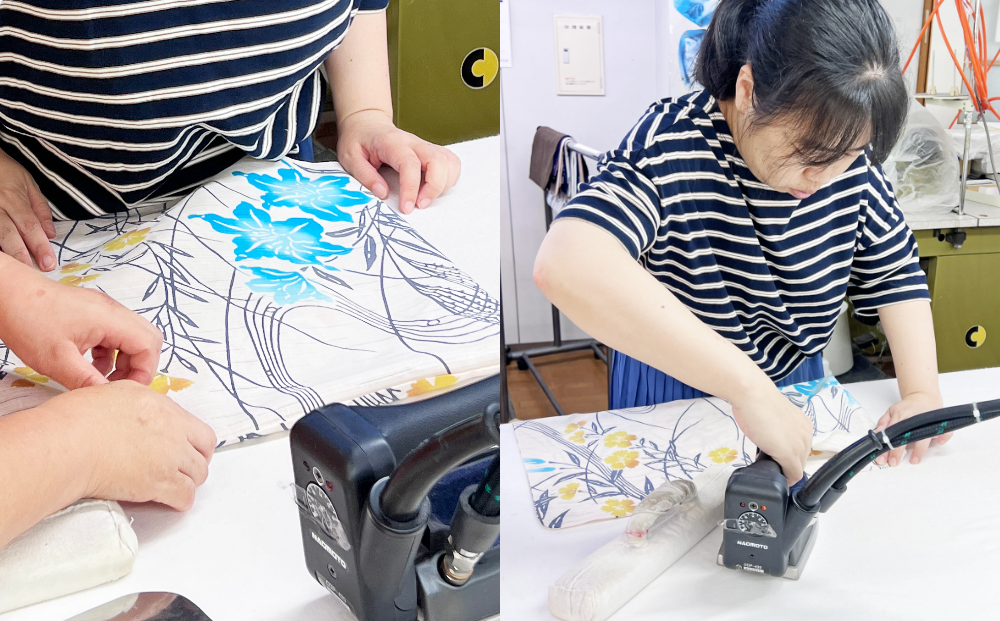 ⑧Experience completed!
Approximately from the start to the end of the experienceIt's 3 hours. The rest of the process will be done by our staff.Finishing up my yukataMasu.my yukataPlease enjoy sightseeing in Himi and Toyama until completion.
*My Yukata completion time varies depending on the experience start time and the number of people.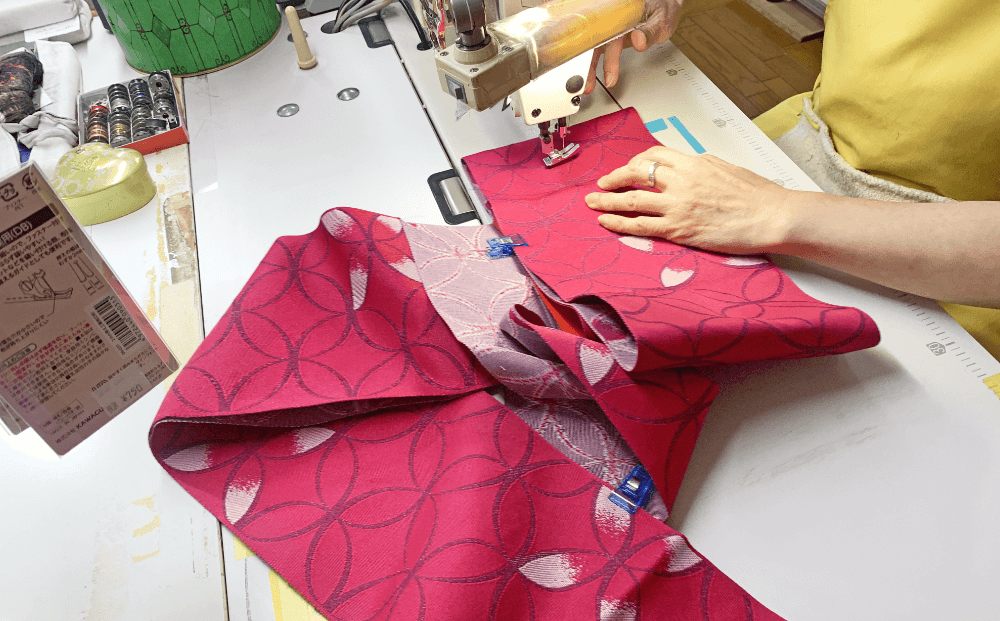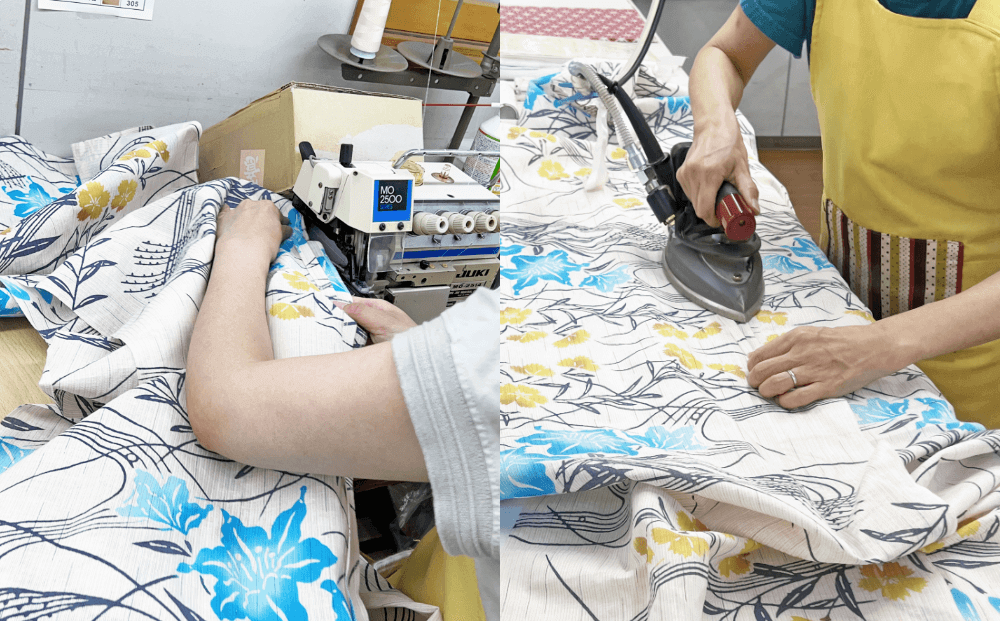 Completion and dressing of my yukata
-----
Once completed, my yukata will be handed over and fitted at La Poge.
We can deliver it to the tourist spot where you are staying and even dress you in it (an additional fee will apply)..This is a recommended plan as you can continue your sightseeing or go to dinner near your accommodation after getting dressed.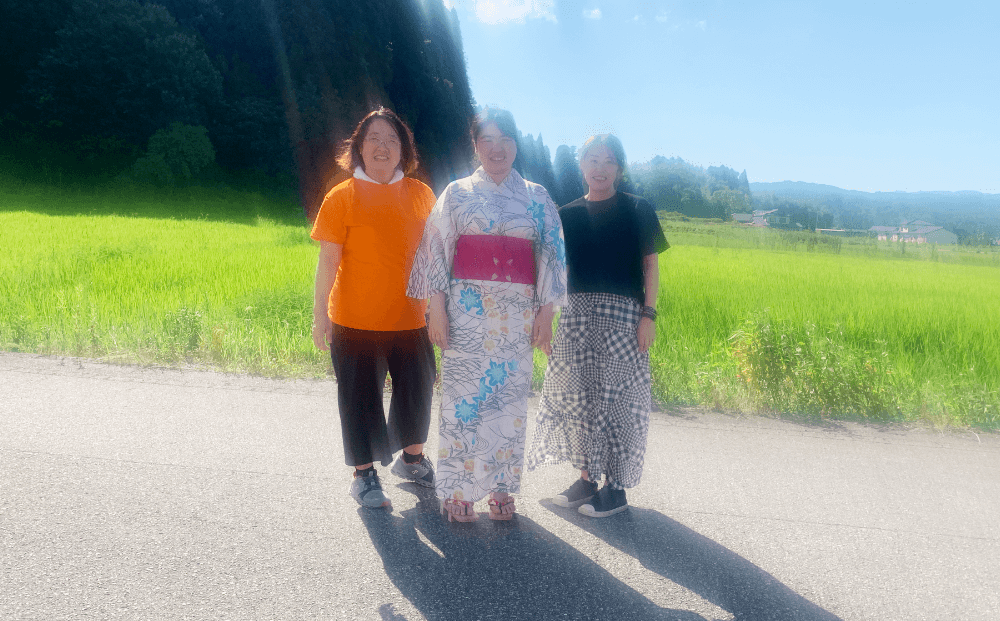 You can make your own yukata and experience Japanese culture.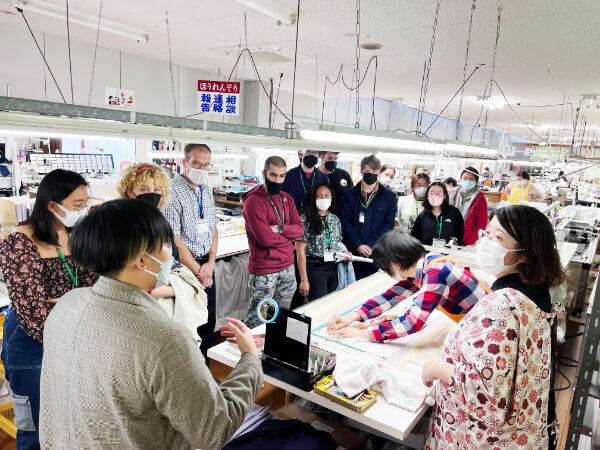 United States Colgate University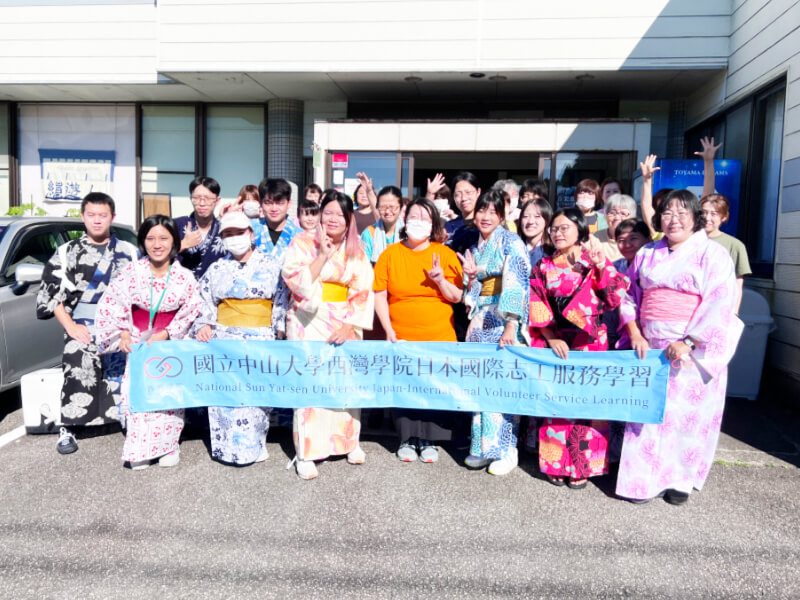 National Sun Yat-sen University, Xiwan College, Taiwan
event date
Business days + Saturdays (reservation required)

plan

⚫︎

my yukata making experience [

premium

(premium)】


After your yukata is completed, we will hand it over to you and put it on.
⚫︎my yukata making experience [

premium

(premium)

】+Tourist destination delivery plan
This plan allows you to have your completed yukata delivered to your designated location and have it fitted.
-------
*Please contact us for details and prices of each plan.

Reference price: 38,000 yen (tax included) ~

to the fee
What's included

Tanmono (yukata fabric), obi (half-width obi or half-width obi making obi), flat obi sewing fee (for those who wish to make half-width obi obi), dressing fee, usage fee for other equipment used during the experience, staff Instruction fee/sewing fee

Payment Method

Local payment:Cash, PayPay, Merpay, dPay
onlinesettlement:credit card

Notes

●Experience location: 250-1 Izumi, Himi City, Toyama Prefecture (within La Poge Co., Ltd.)
●After your yukata is completed, we will hand it over to you and help you put it on.
●If you would like waist straps, obi plates, and geta, you can purchase them.
●Please contact us for the start time of the experience.please. (The end and completion time of my yukata experience differs depending on the start time)
●Individual tourism: Reservations can be made for 2 or more people to 4 people.
●Group tourism:Reservations can be made for 10 or more people to 15 people.
●The end time of the experience will vary depending on the progress of the day.
●Please apply at least one month before your desired date.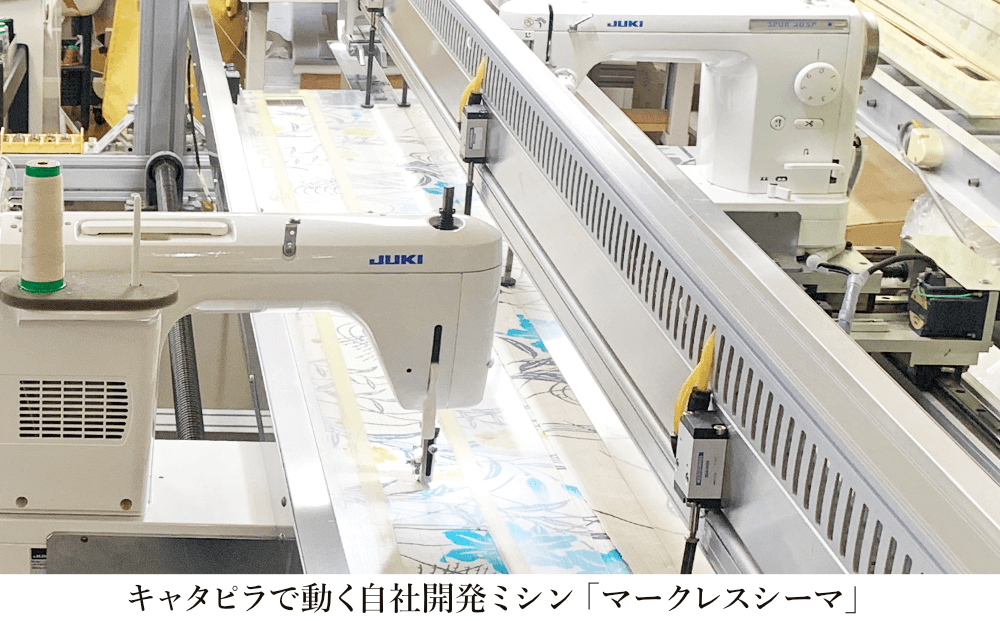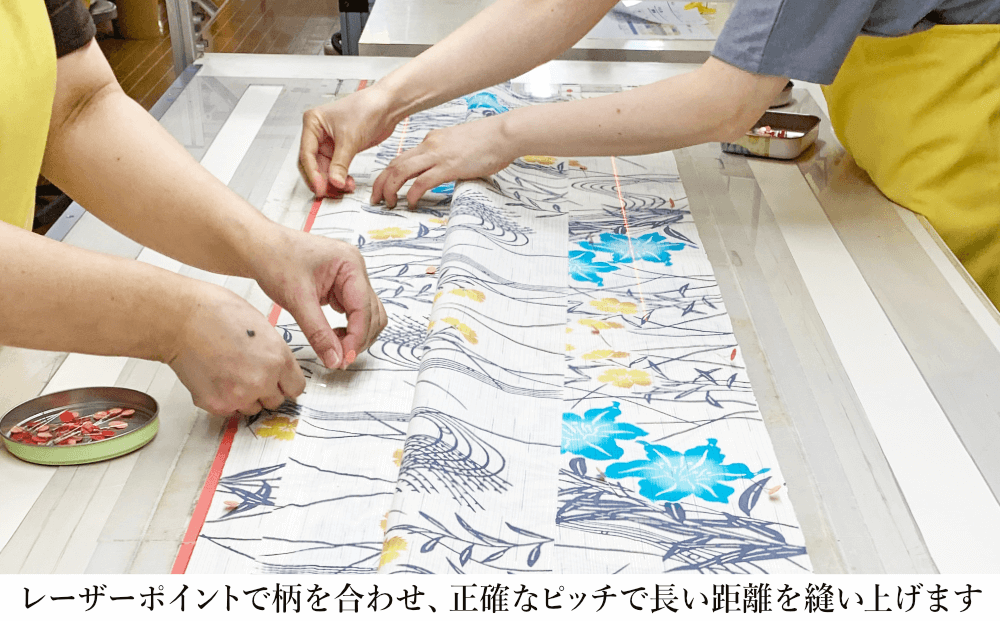 ▼We will only reply if you enter in Japanese or English.▼
일본어 또는 영어로 입력하신 경우에만 회신하겠습니다.
只有當您以日語或英語輸入訊息時,我們才會回覆。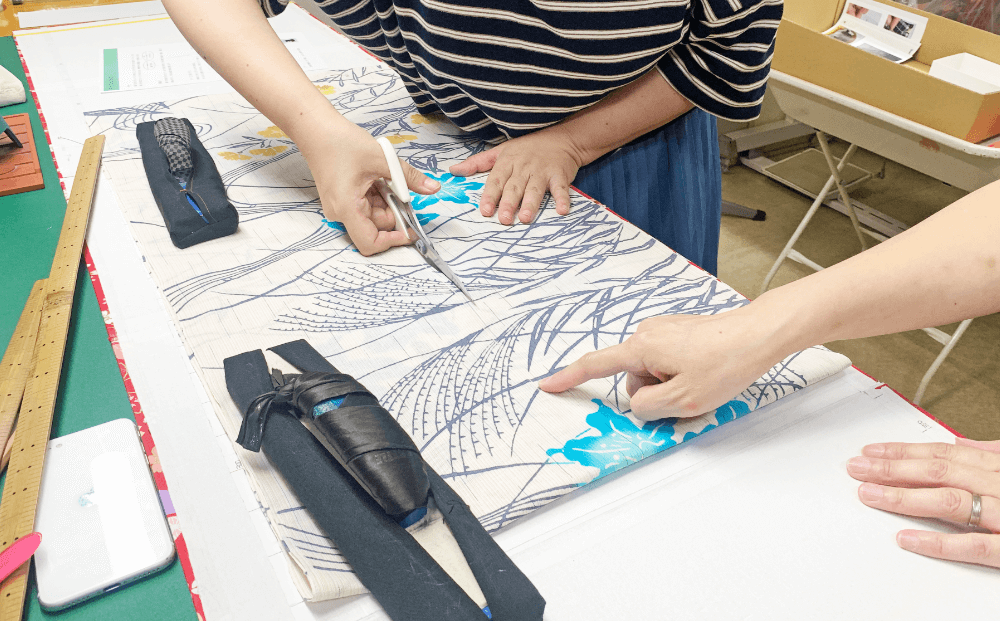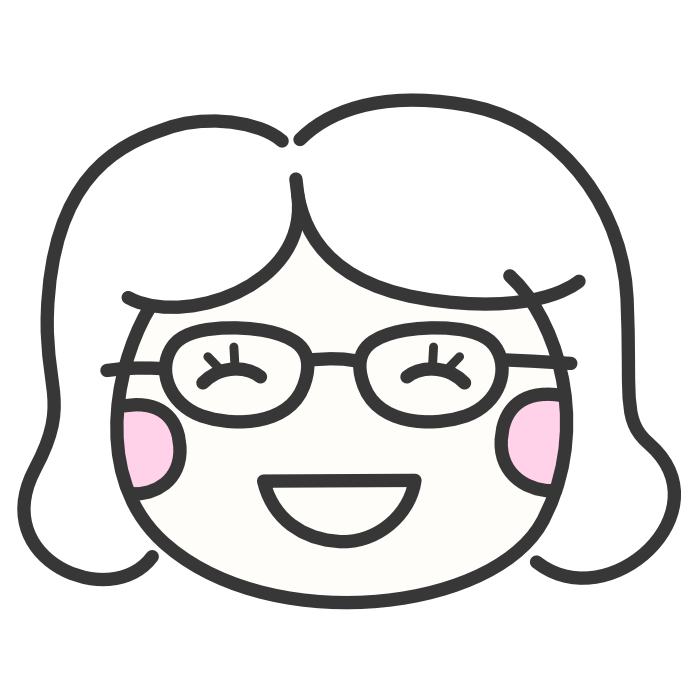 On August 4th, the day before the Himi Matsuri, I came to Himi City for the first time and experienced the "my yukata making experience [premium]".To Mr. Y who lives in Shiga PrefectureWe asked them about their experiences and impressions about Himi. Thank you very much, Y!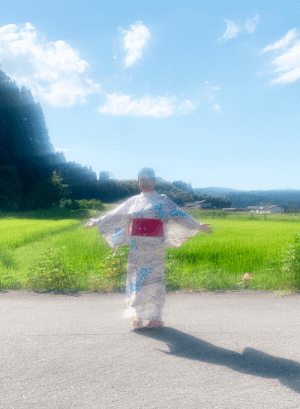 Mr. Y, Shiga Prefecture
Q1. Please tell us why you chose "my yukata making experience [premium]"
"I've always wanted a yukata. I'm going to Himi, and I thought it would be a great memory if I could make one myself, so I decided to give it a try. My acquaintances were familiar with La Poge, so I thought it would be okay, and I also saw the video on the website. I saw it and thought I might be able to do it myself."
Q2. What is your impression of Himi?
``It was close to the sea, and as someone who loves the sea, I was excited.When I went there, it was so hot that I felt tired just being outside, but the view of the sea from the ancient tomb and the delicious sushi... After all, it's unique to a seaside town, and I was impressed.When I saw Fujiko Fujio's characters, I was happy and in a good mood, so I'd like to go there next time when it's cooler and enjoy the town.''
Q3. What did you enjoy most during the experience?
``The process of rounding the sleeves. When I was shown a sample of it, I ironed it, squeezed it out, and turned it over, and it was beautifully rounded, and I was like, ``Wow!'' It was fun, like watching a magic trick. I was really happy when I was able to do the same thing myself. I hadn't used a sewing machine since home economics class, but I enjoyed sewing with the rattling noises, and it made me want to sew more. "
Q4.Is there any place you would like to visit wearing my yukata?
``I enjoyed the fireworks festival where I wore my completed yukata, so I want to go to the festival again.I get excited when I wear a yukata, so I want to go to many different places.''
Q5. Please give a message to La Poge.
``Thank you very much for teaching me so much detail.It was my first time to make a Japanese style dress, so I felt like I was just doing what I was told, but I was still happy that the yukata turned out so nice.All the staff members They answered my questions thoroughly, and I learned a lot from them, which was fun.While I was working, they complimented me every now and then, and they cared about me, which made me feel at ease, and I thought it was a wonderful place to work."