Suminagashi dyeing experience
The beauty of Japanese that happens by chance
CONCEPT
Dye the cloth with a suminagashi to make your own kimono card
The work is very easy. Pour the dye into a special liquid and copy the dye floating on the surface of the water onto a cloth.
Since it uses a very thin cloth, you can quickly dry it with an iron and finish it as an original kimono card and take it home.
Recommended points
RECOMMENDATIONS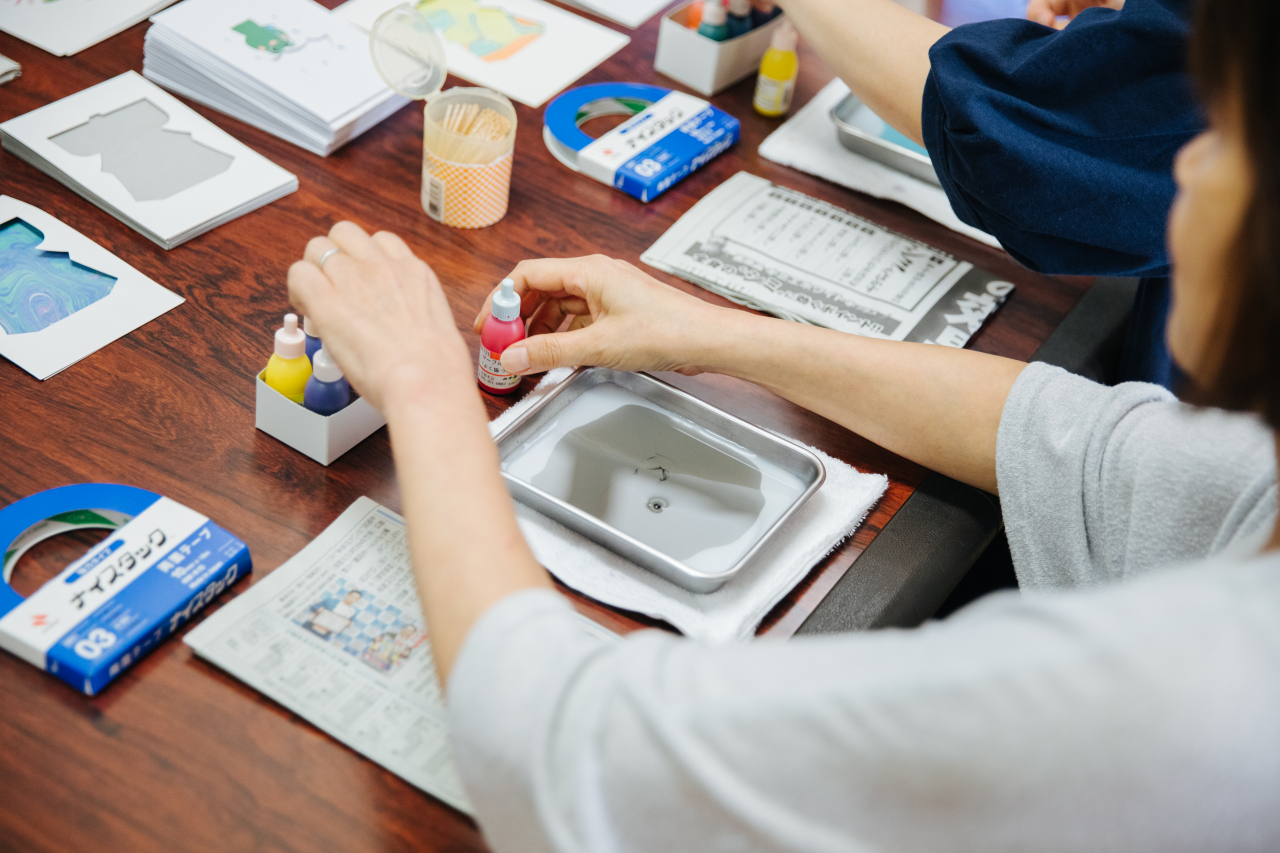 What is suminagashi?
Gently copy the pattern that appears with the dye floating on the surface of the water onto paper or cloth. Habutae (100% silk on the back of the body) is used for La Poger.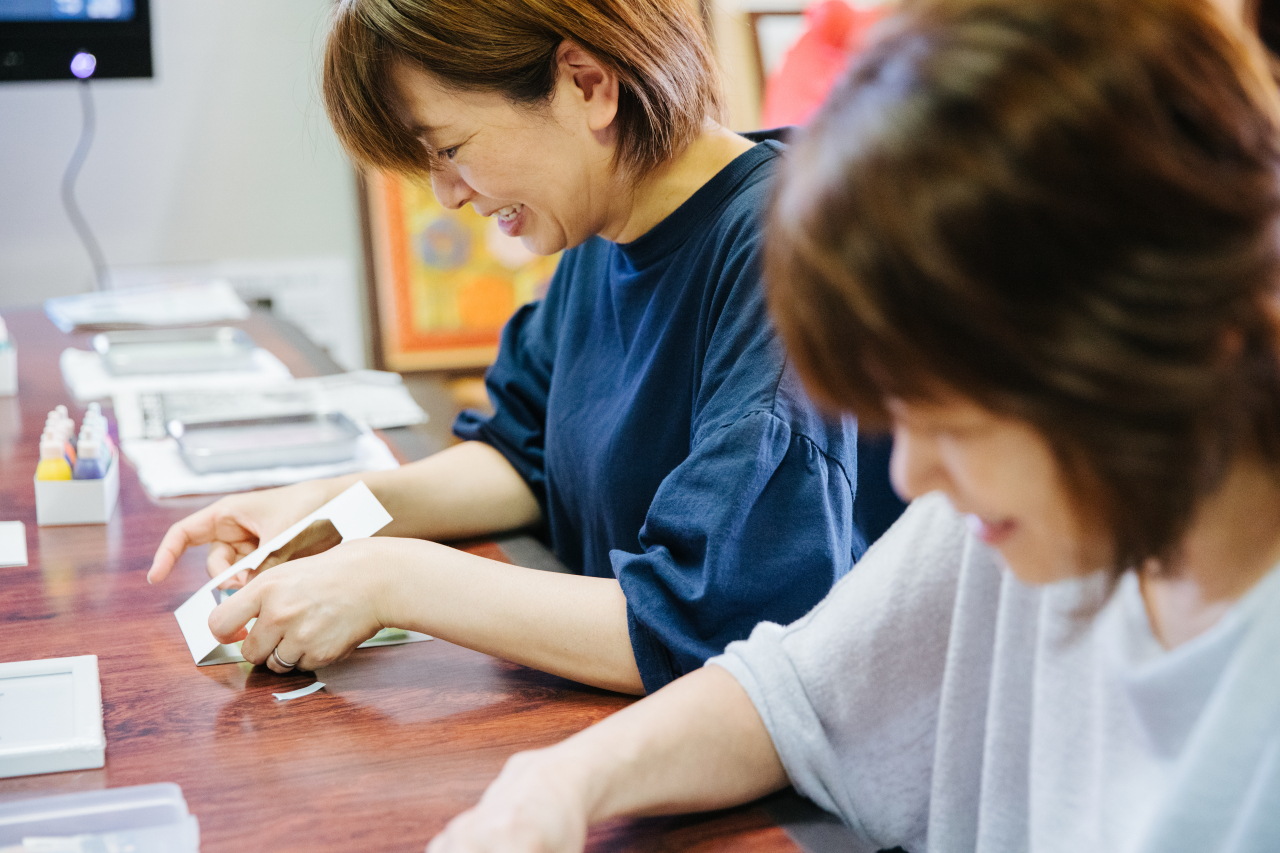 Experience time is 20 to 30 minutes
Even if you include a company tour, you can complete it in about an hour of stay. After it is completed, you can take it home on the spot.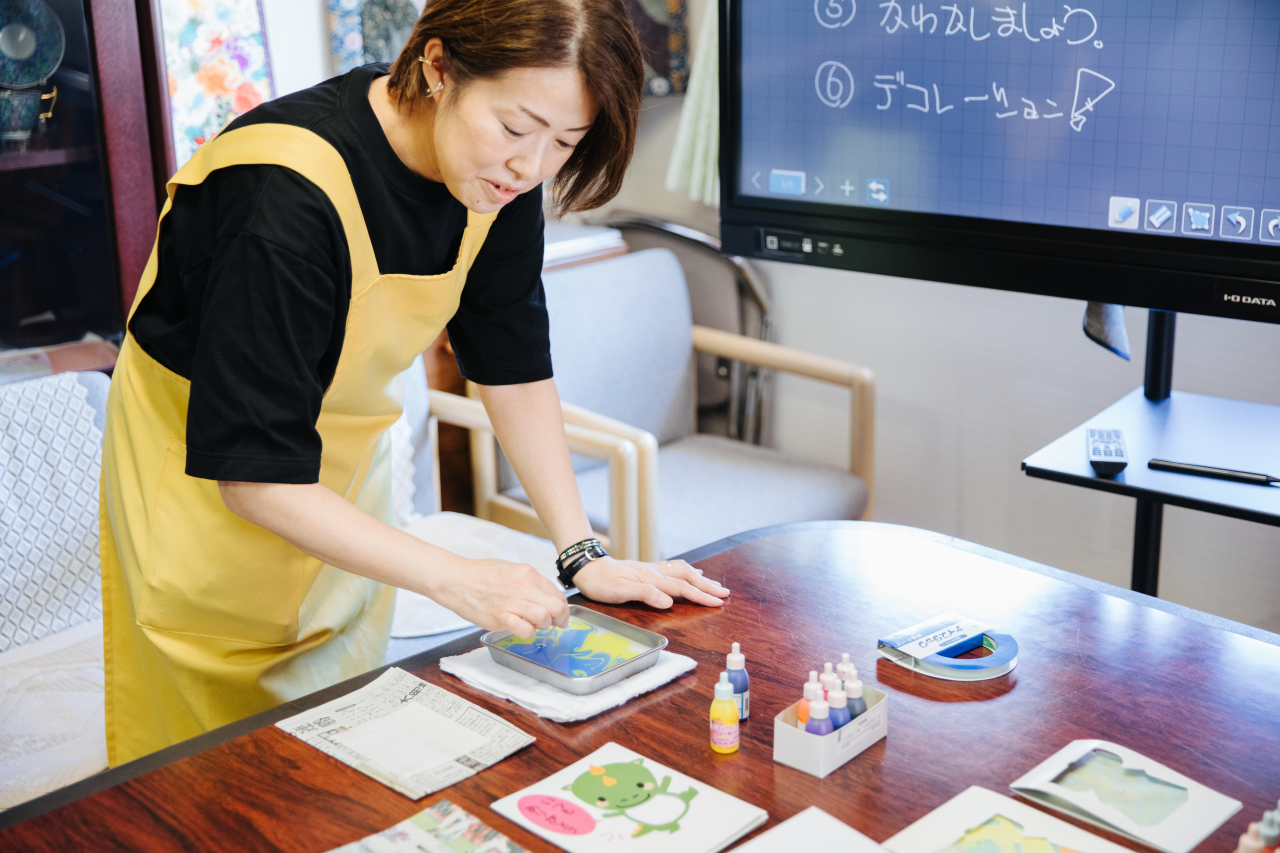 You can choose from 8 colors
Is it the opposite color, bicolor, or ...? You can freely enjoy your favorite combination from 8 colors.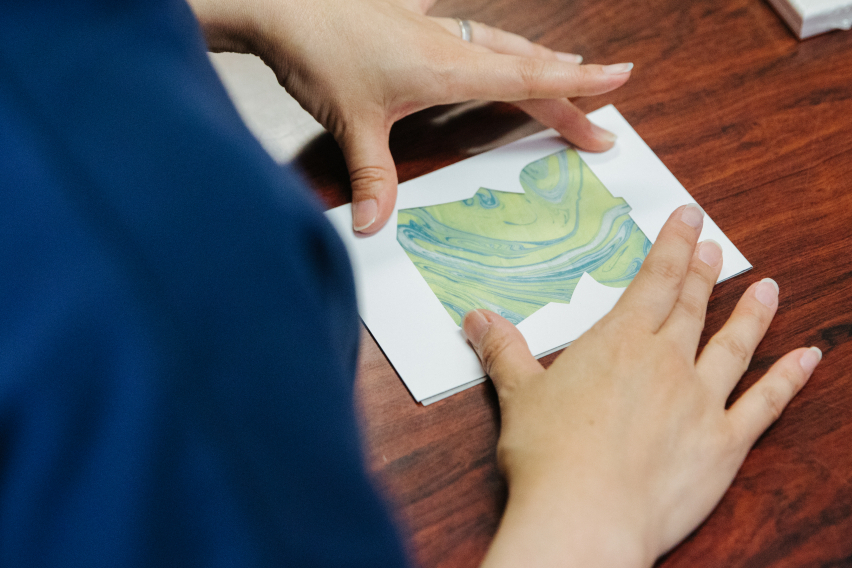 Original card
If you use the kimono die-cutting mount, you can make a kimono card with a suminagashi. How about a memory of your experience?

* Cute cards for children are also available.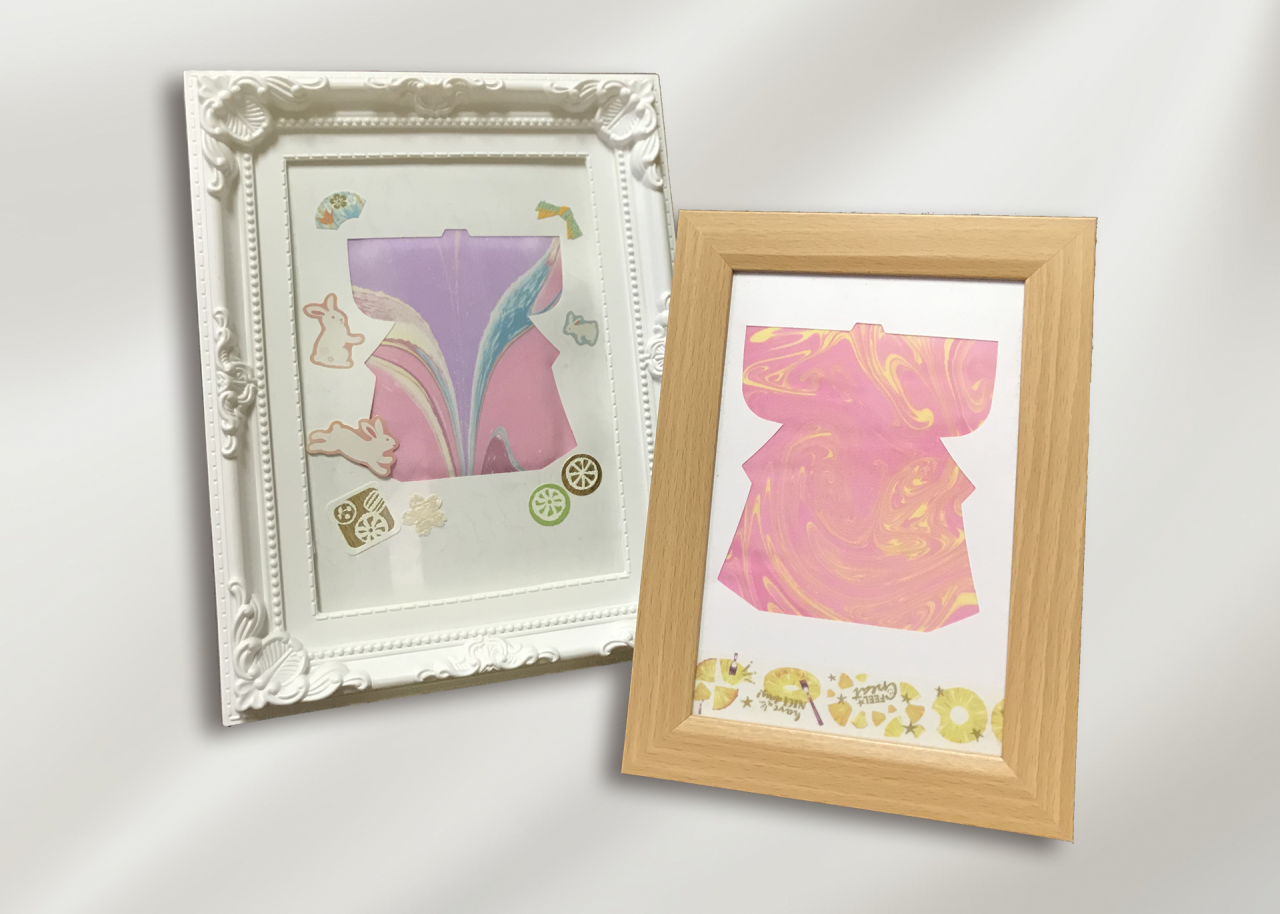 Photo frame, postcard
A mini frame is also available according to the mount. You can take it home as a memory of your tour or use it as a postcard.
* Mini frame set
* Lapo mail set (stamp & envelope set)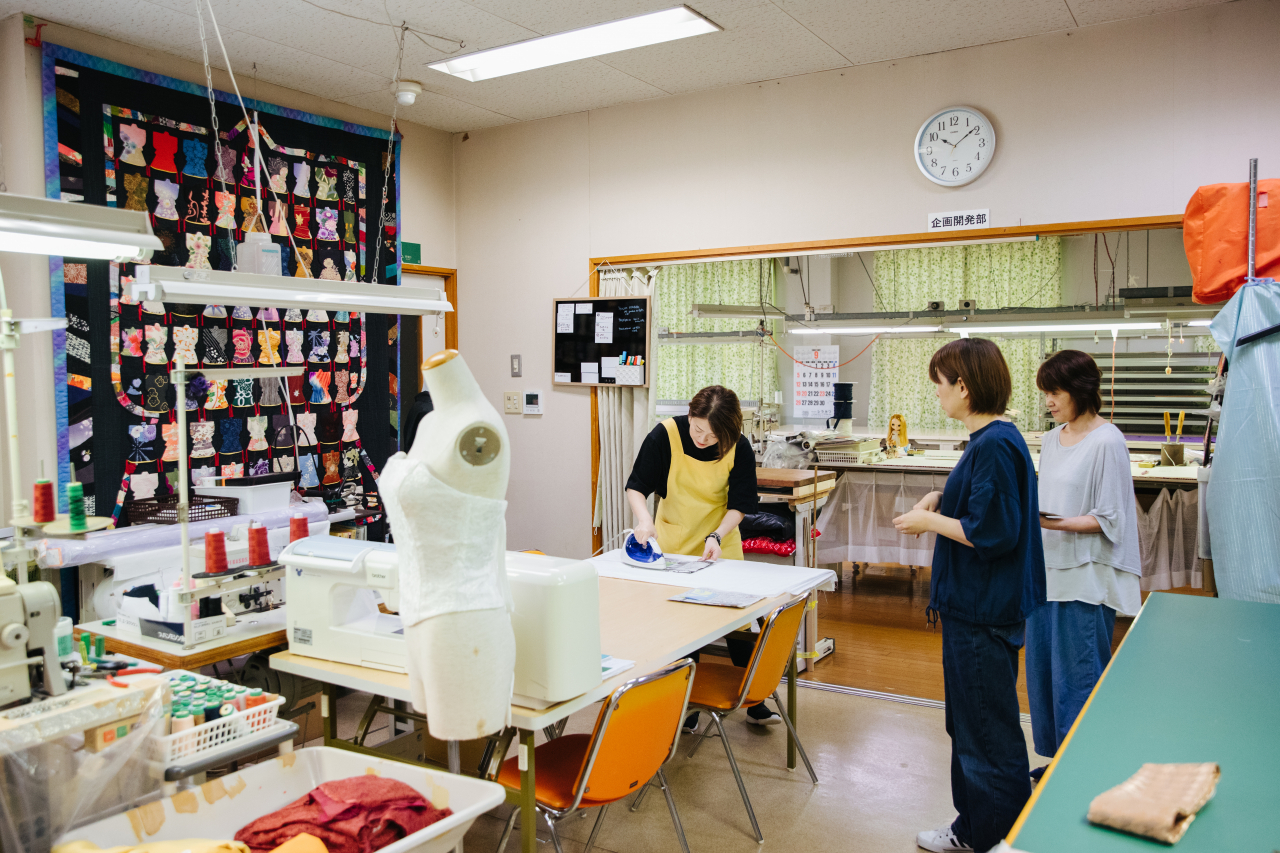 Up to 24 people can experience at the same time
If the hands-on classroom and the in-house tour are switched, up to 24 people can be accepted at the same time in one hour.

* Currently, considering the corona damage, we are limited to 8 people per course.
Time required
About 30 minutes
Explanation (5 minutes)
Suminagashi dyeing
I will explain the work flow.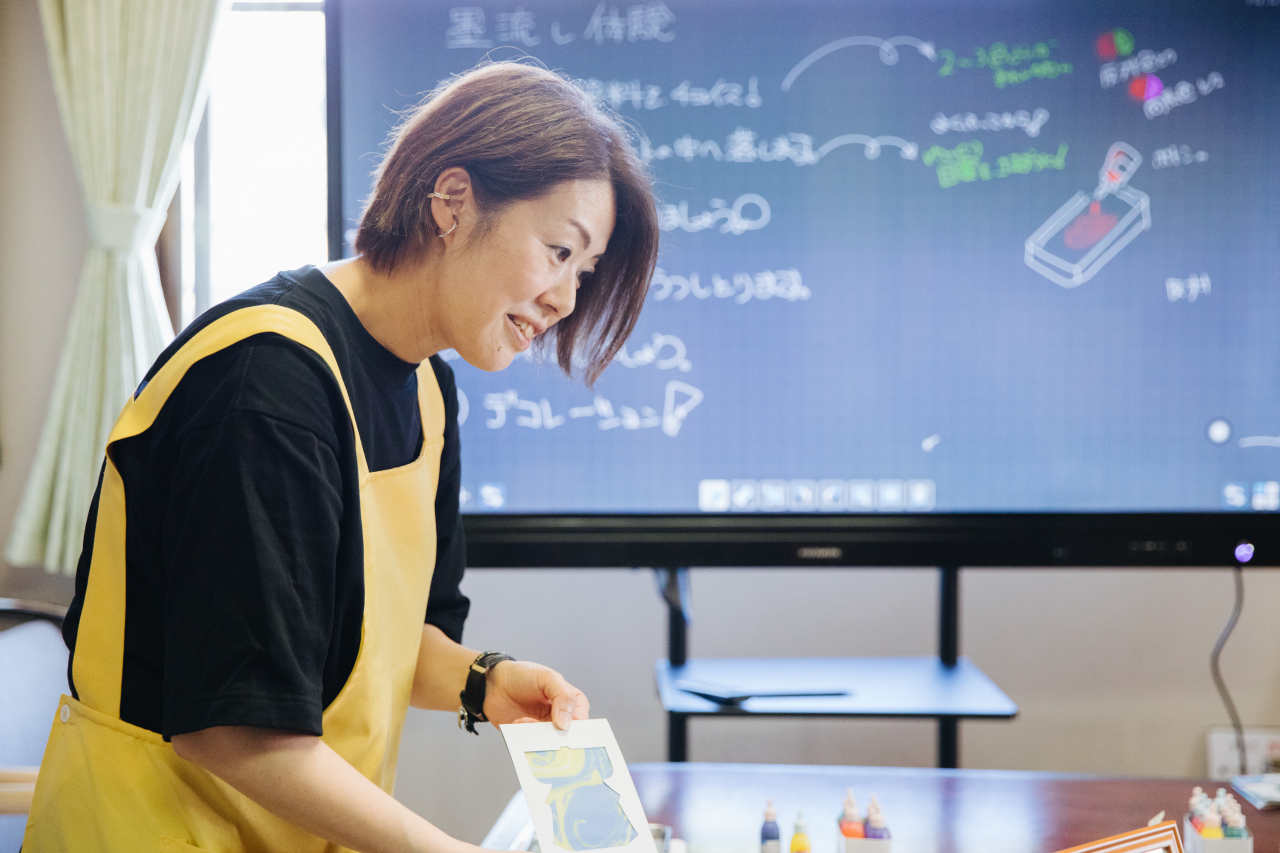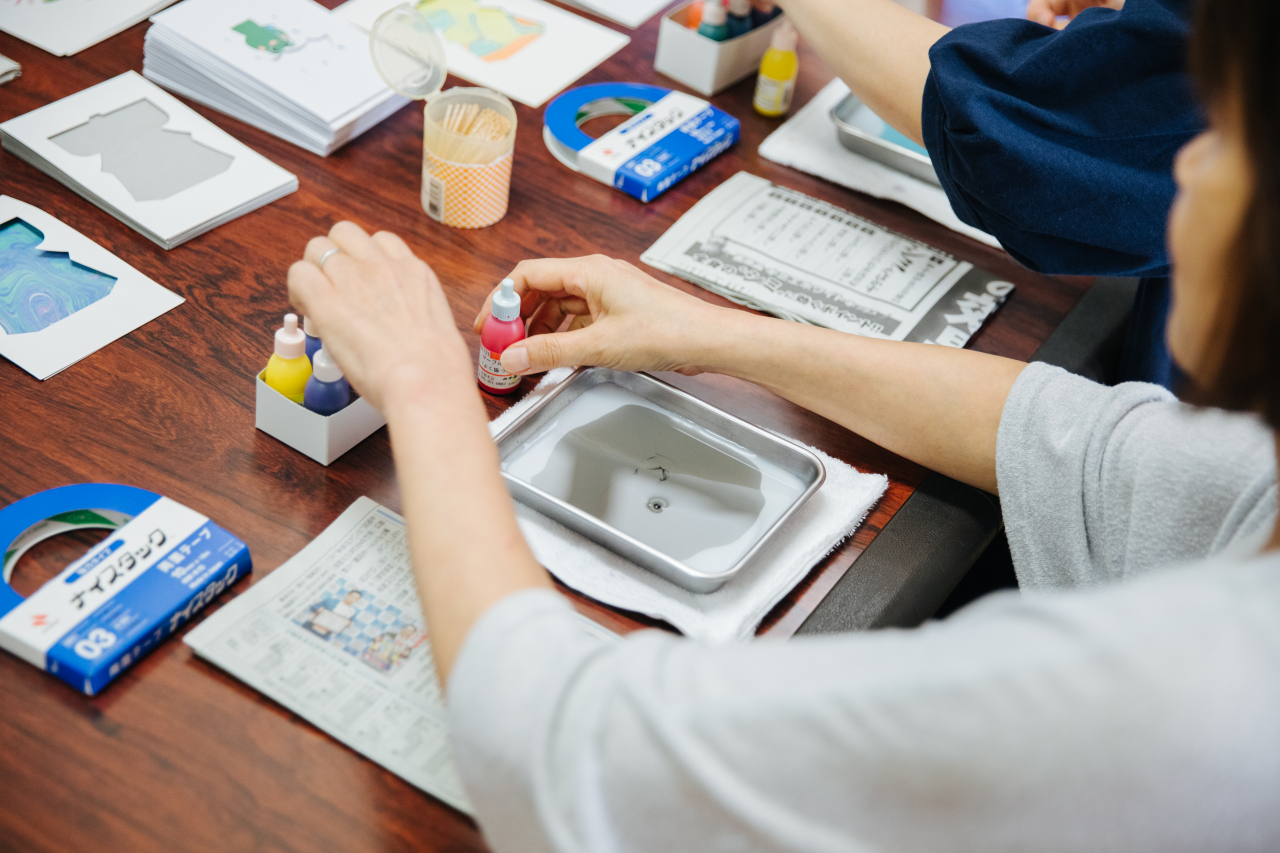 Suminagashi ① (2 minutes)
Choose the color of the dye and let it flow to the surface of the water.
Suminagashi ② (3 minutes)
Copy the dye on the water surface with a cloth.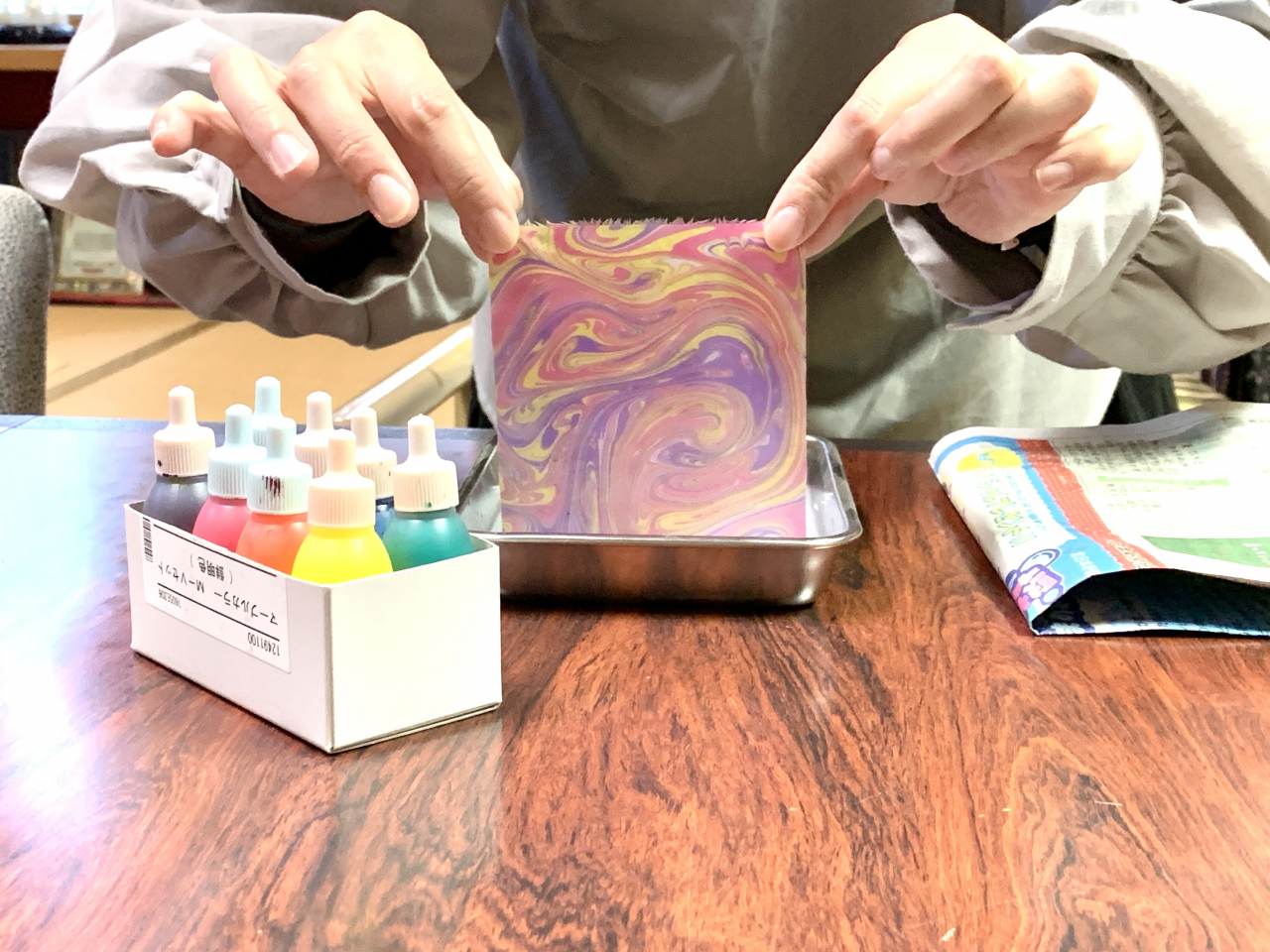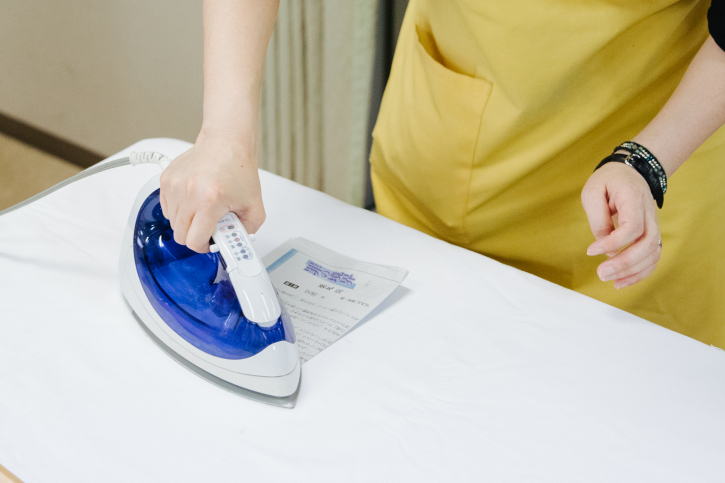 Dry (2 minutes)
Dry with an iron.
* Staff will help you
Decoration (10 minutes)
Put it in the mount and it's done!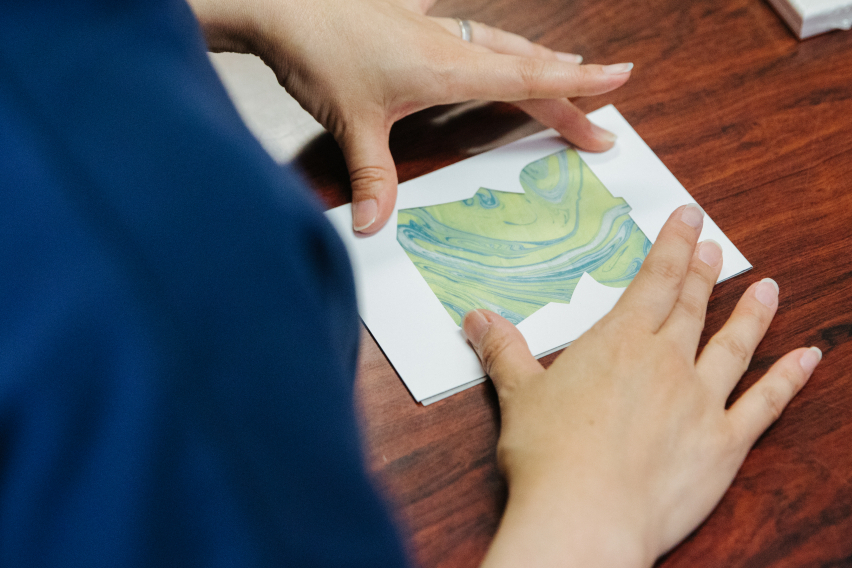 Overview of the experience
OVERVIEW
event date
Company business days (reservation required) * For business days, please check the website or contact us by phone or email.
price
1,000 yen (tax included)
Belongings
nothing special. If you wish to mail it, please have the address of the other party ready.
Payment Method

Local settlement: Cash, PayPay, Melpay, d-payment, GoTo Travel Regional Coupons
Online payment:credit card

Notes
Liquids and dyes are used, so please wear clothes that you don't mind getting dirty.
Target age
Elementary school students (accompanied by parents) ~
* If you make a reservation for 20 people or more, you can also take a business trip class. (Consultation required)

Tel.0766-72-0100
Business hours 8: 30-17: 30 Regular holiday: Saturdays, Sundays, and holidays