Suminagashi dyeing experience
Japanese beauty created by chance
CONCEPT
Create your own kimono card by dyeing cloth with suminagashi
It's very easy to work with. The dye is poured into a special liquid, and the dye that floats on the water surface is transferred onto the cloth.
Since we use very thin cloth, you can quickly dry it with an iron and create an original kimono card that you can take home.
Recommended points
RECOMMENDATIONS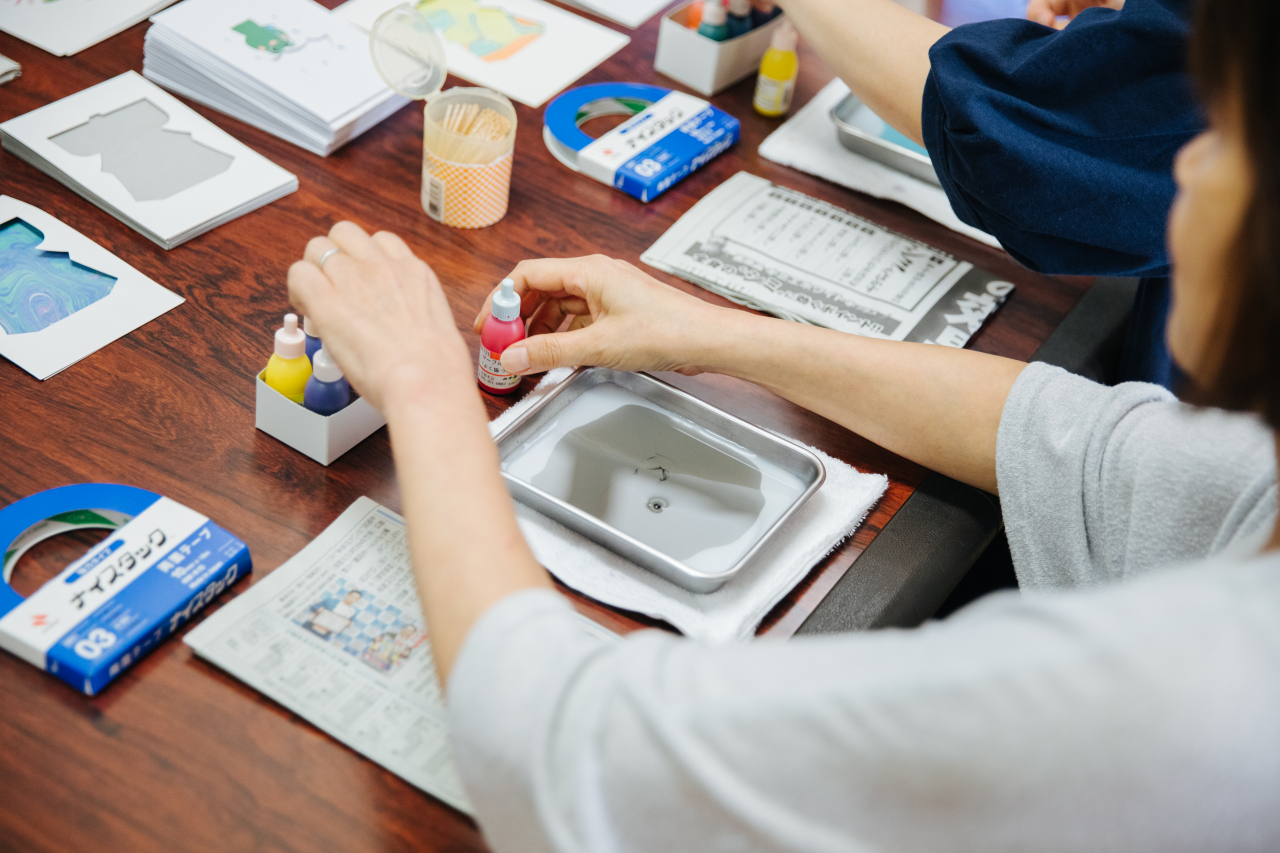 What is Suminagashi?
The dye is floated on the surface of the water and the resulting pattern is gently transferred onto paper or cloth. At La Poge, we use habutae (100% silk lining).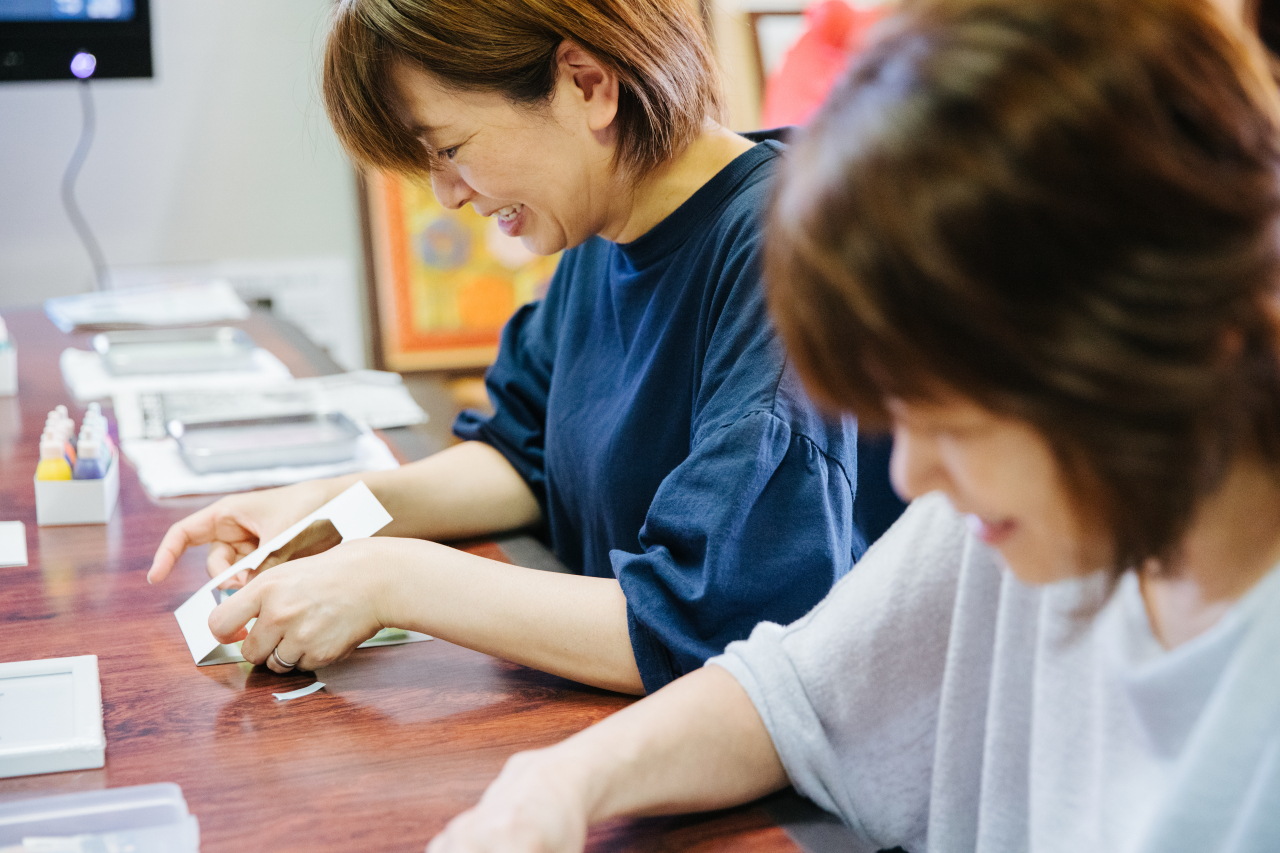 Experience time is 20-30 minutes
Even if you include the company tour, you can complete the process in about an hour. Once it's finished, you can take it home on the spot.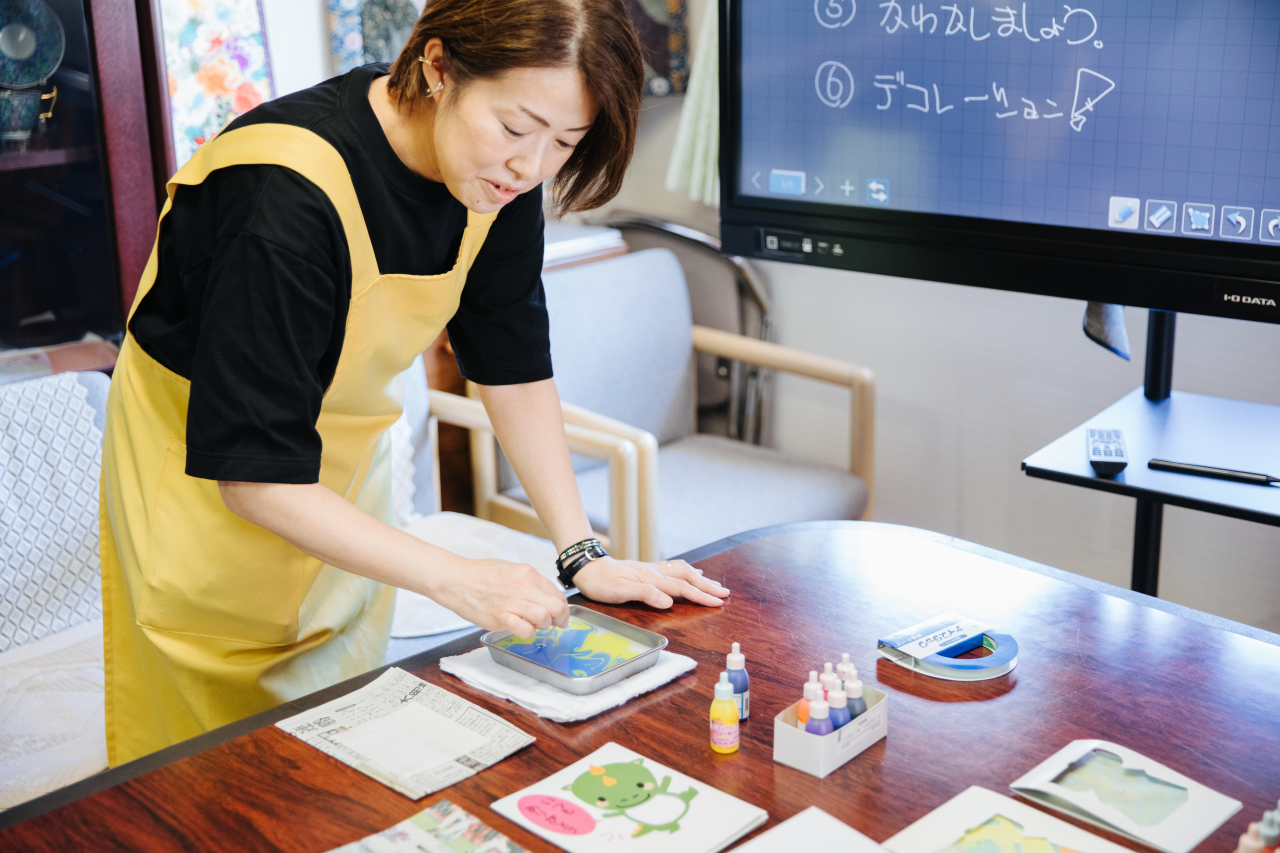 You can choose from 8 colors
Opposite colors, bicolor, or...? You can freely enjoy your favorite combination from 8 colors.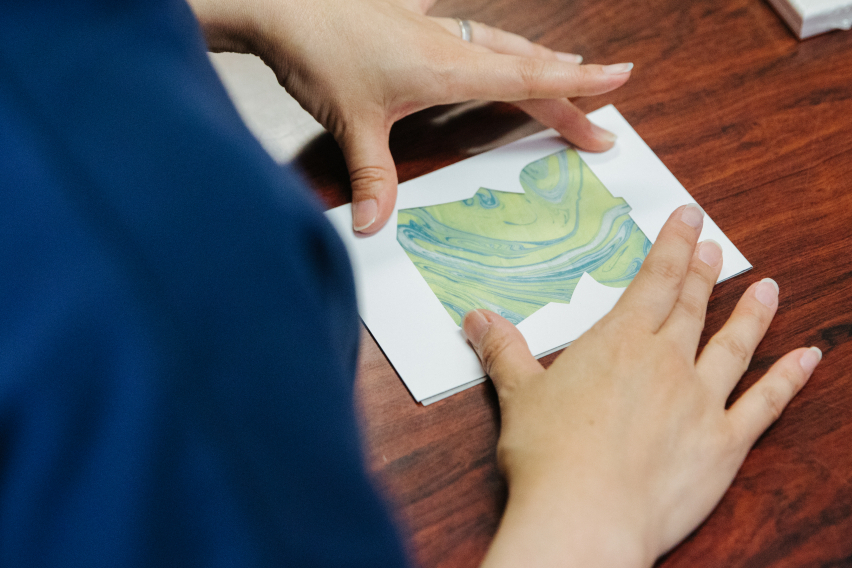 original card
If you use a kimono die-cut mount, you can create a suminagashi kimono card. How about as a memory of your experience?

*We also have cute cards for children.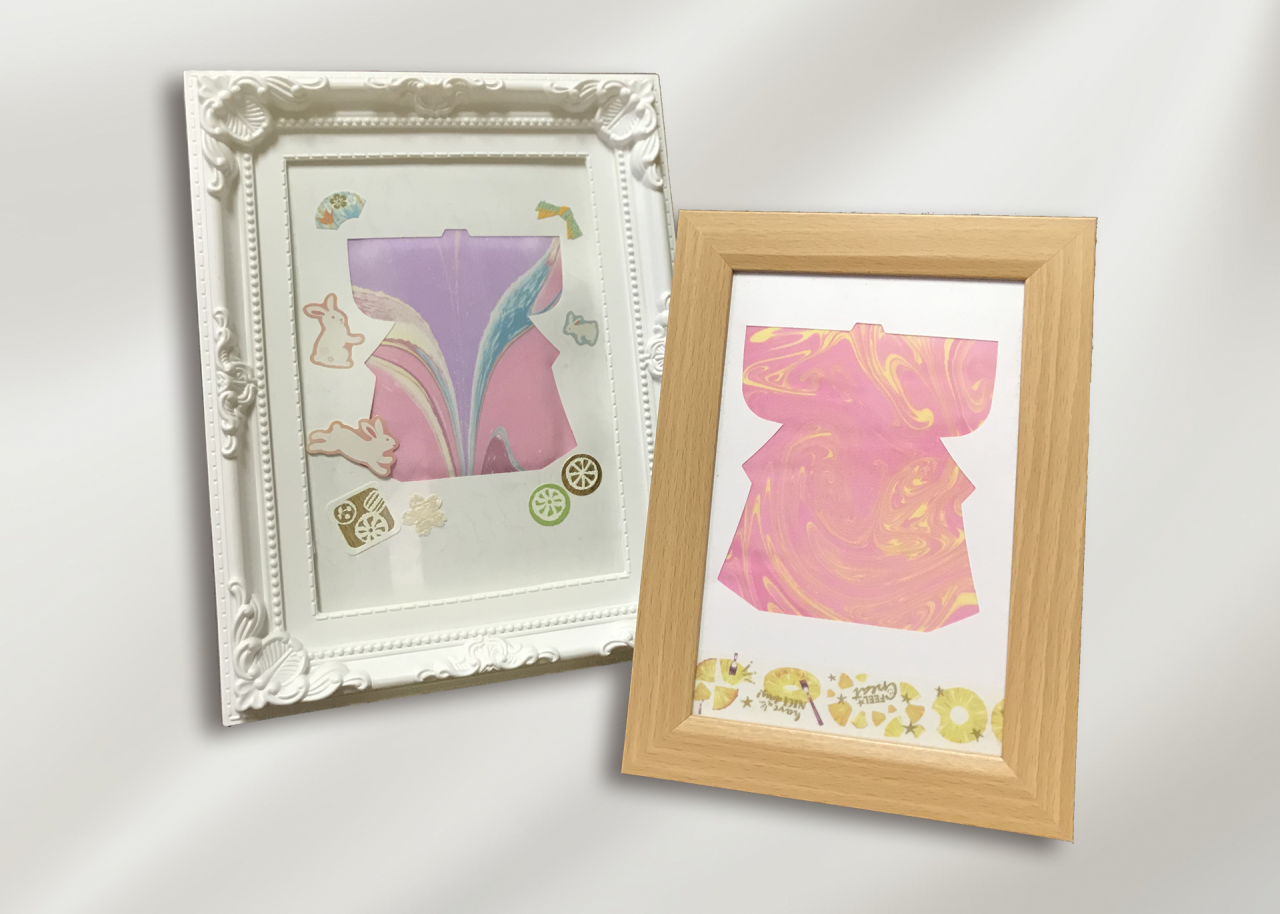 photo frames, postcards
Mini frames are also available to match the mount. You can take it home as a memento of your visit or use it as a postcard.
*Mini forehead set
*Rapo Postal Set (Stamp & Envelope Set)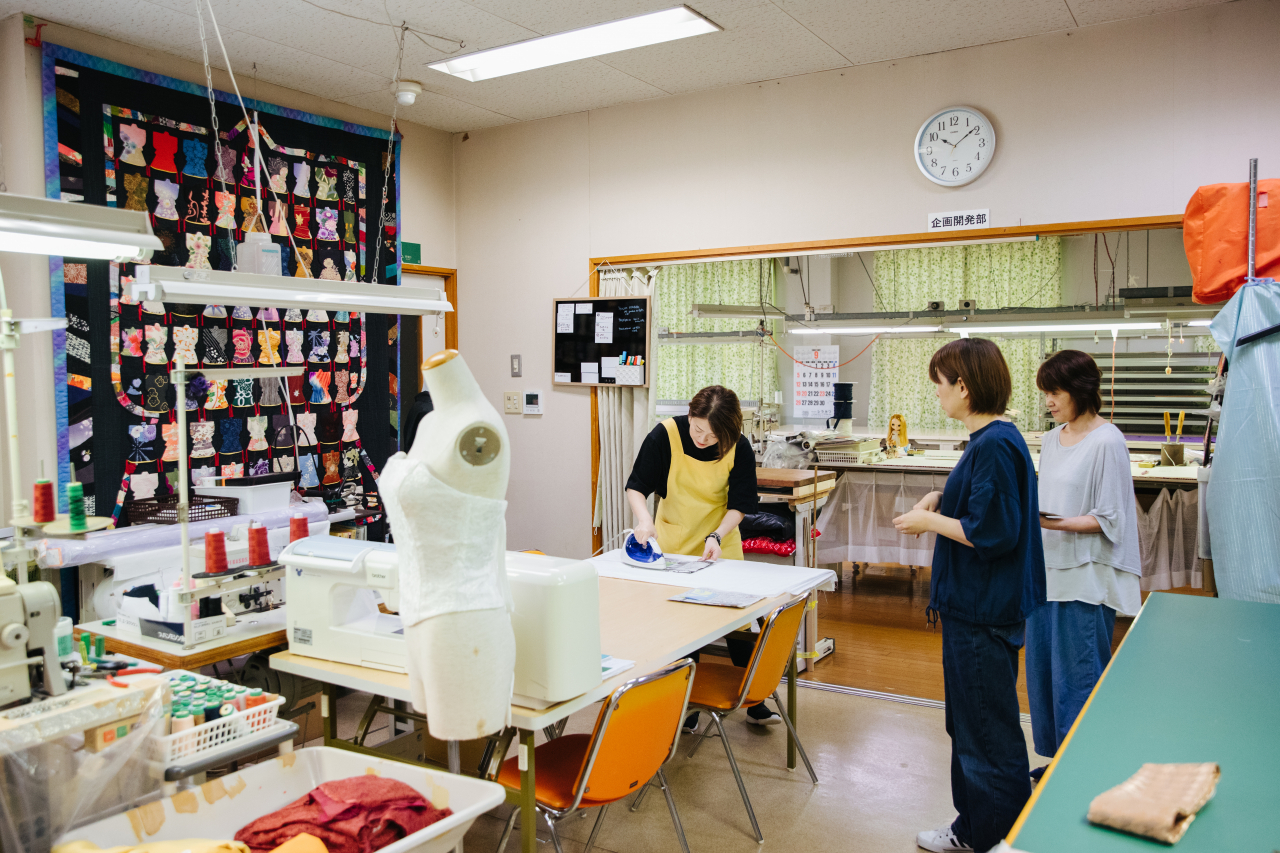 Up to 15 people can experience it at the same time in 1 hour
You can alternate between trial classes and in-house tours.
We can accept up to 15 people at the same time in one hour.
Time required
1 hour (about 30 minutes experience, about 30 minutes company tour)
Explanation (5 minutes)
suminagashi-dyed
I will explain the work flow.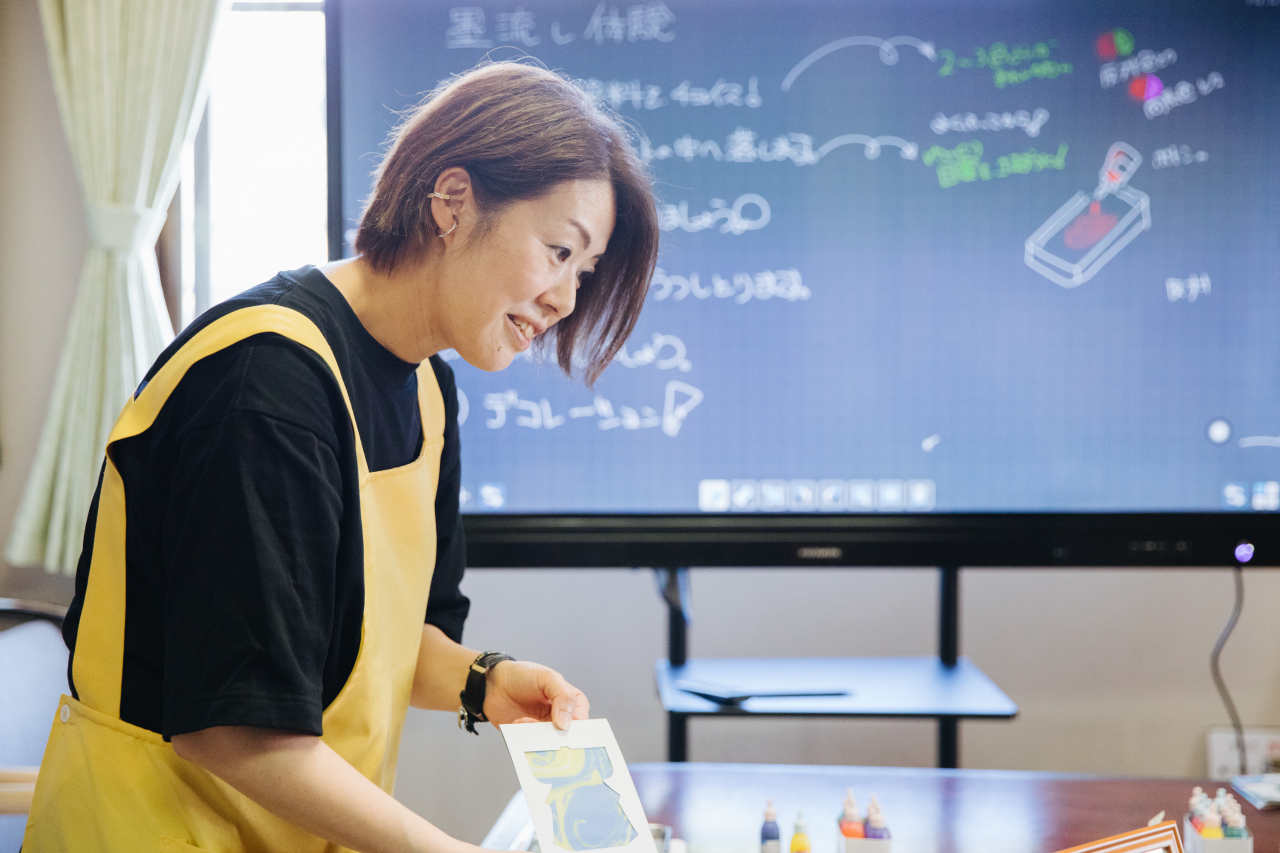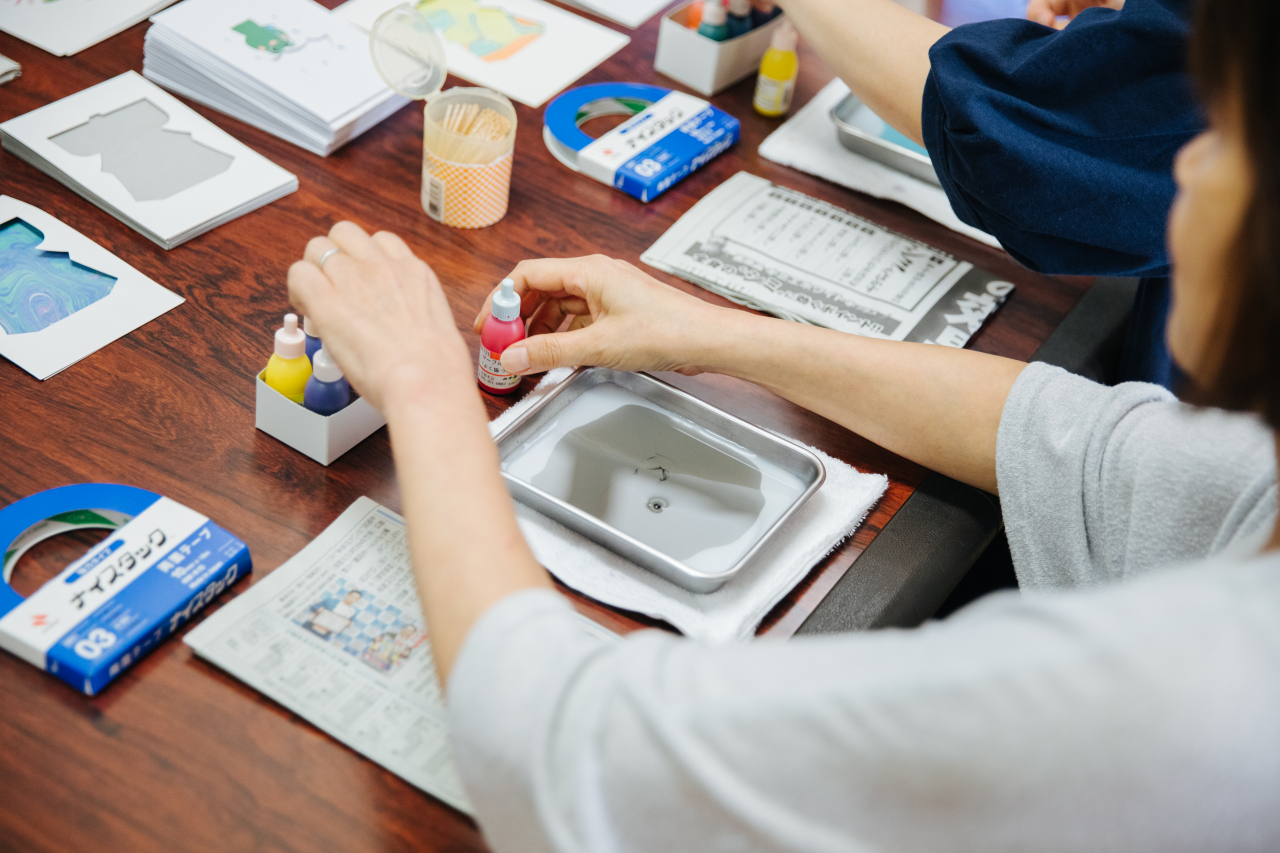 Suminagashi ① (2 minutes)
Choose a dye color and let it flow onto the water surface.
Suminagashi ② (3 minutes)
Transfer the dye on the water surface with a cloth.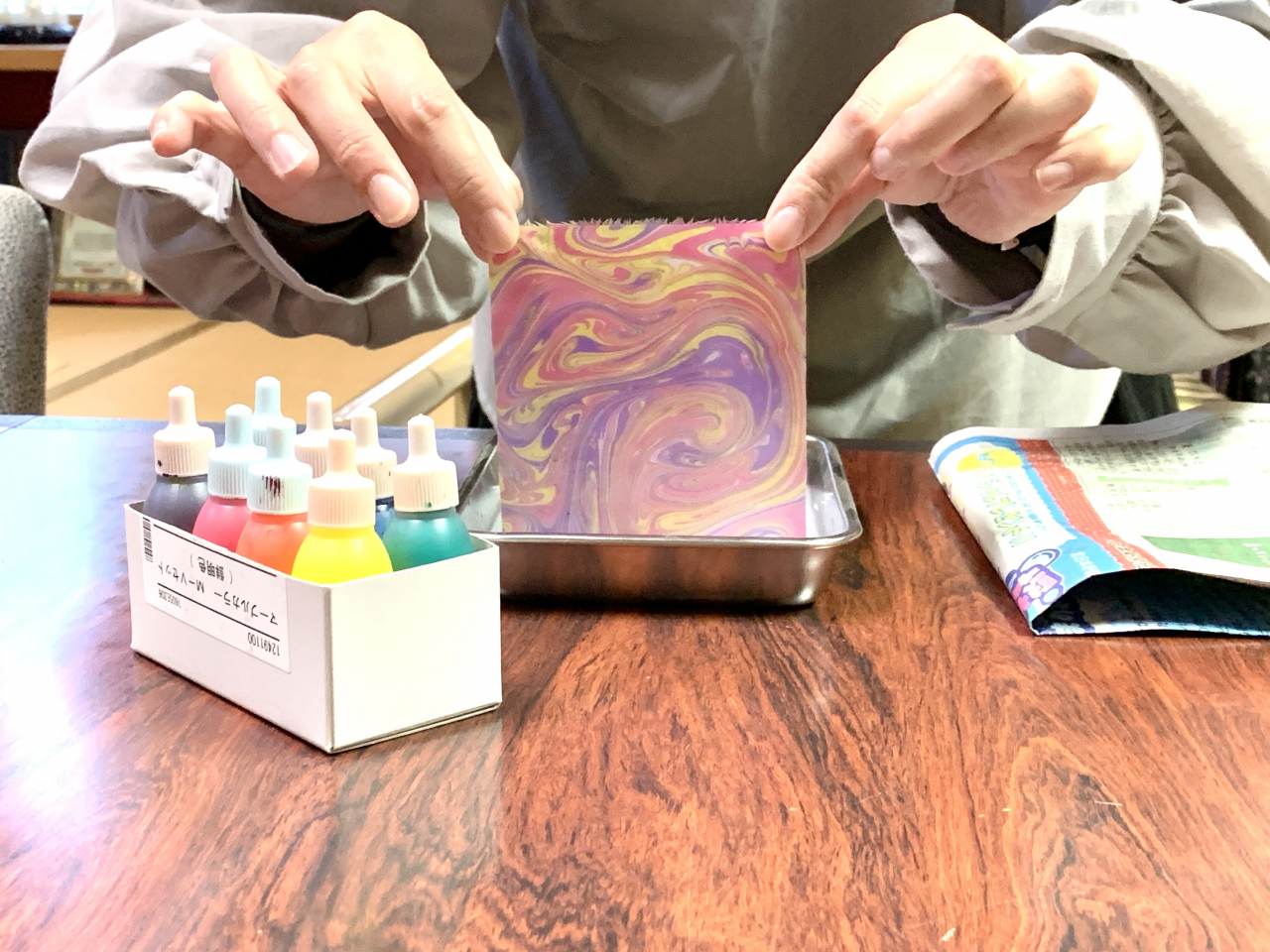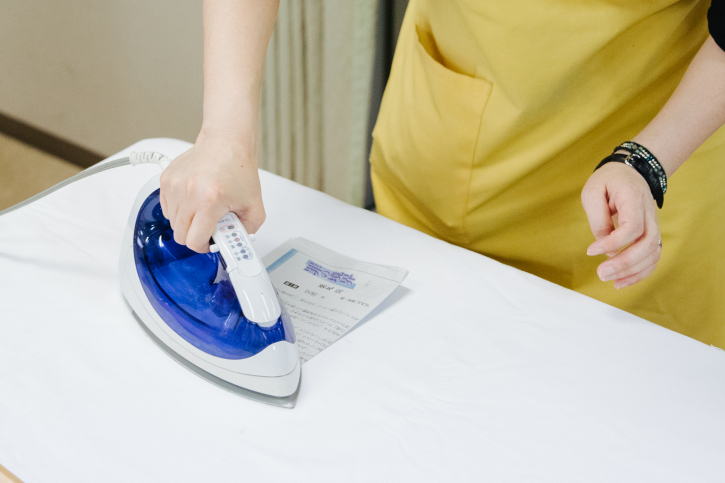 Drying (2 minutes)
Dry it using an iron.
*Staff will assist you
Decoration (10 minutes)
Place it between the mounts and it's done!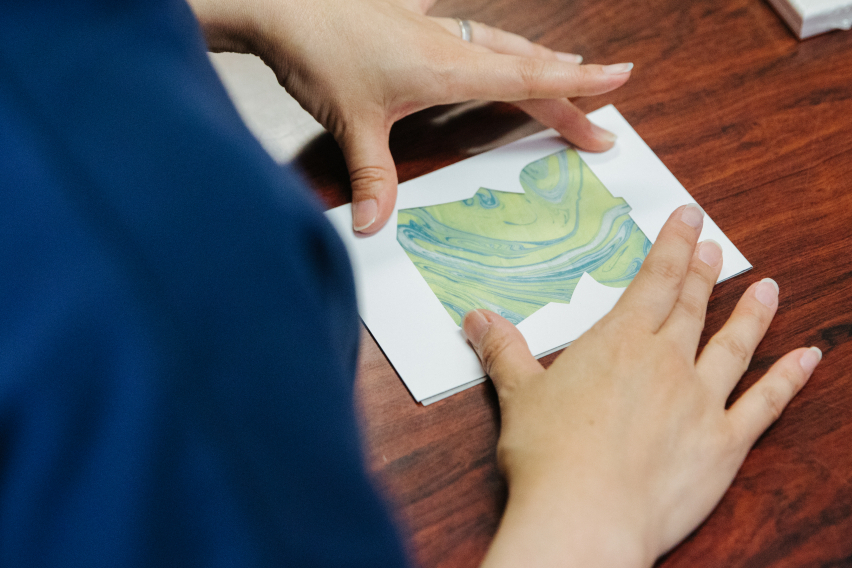 Experience overview
OVERVIEW
event date
Business days + Saturdays (reservation required) *Please contact us for trial dates.
Fee
1,000 yen (tax included)
Belongings
nothing special
Payment Method

Local payment:Cash, PayPay, Merpay, dPay, GoTo Travel regional common coupon
online payment:credit card

Notes

●

We will be using liquids and dyes, so please wear clothing that you don't mind getting dirty. ●Please apply at least 10 days before your desired date.
Target age
4 years old (accompanied by a guardian) ~
We will only reply if you enter in Japanese or English.
일본어 또는 영어로 입력하신 경우에만 회신하겠습니다.
只有當您以日語或英語輸入訊息時,我們才會回覆。