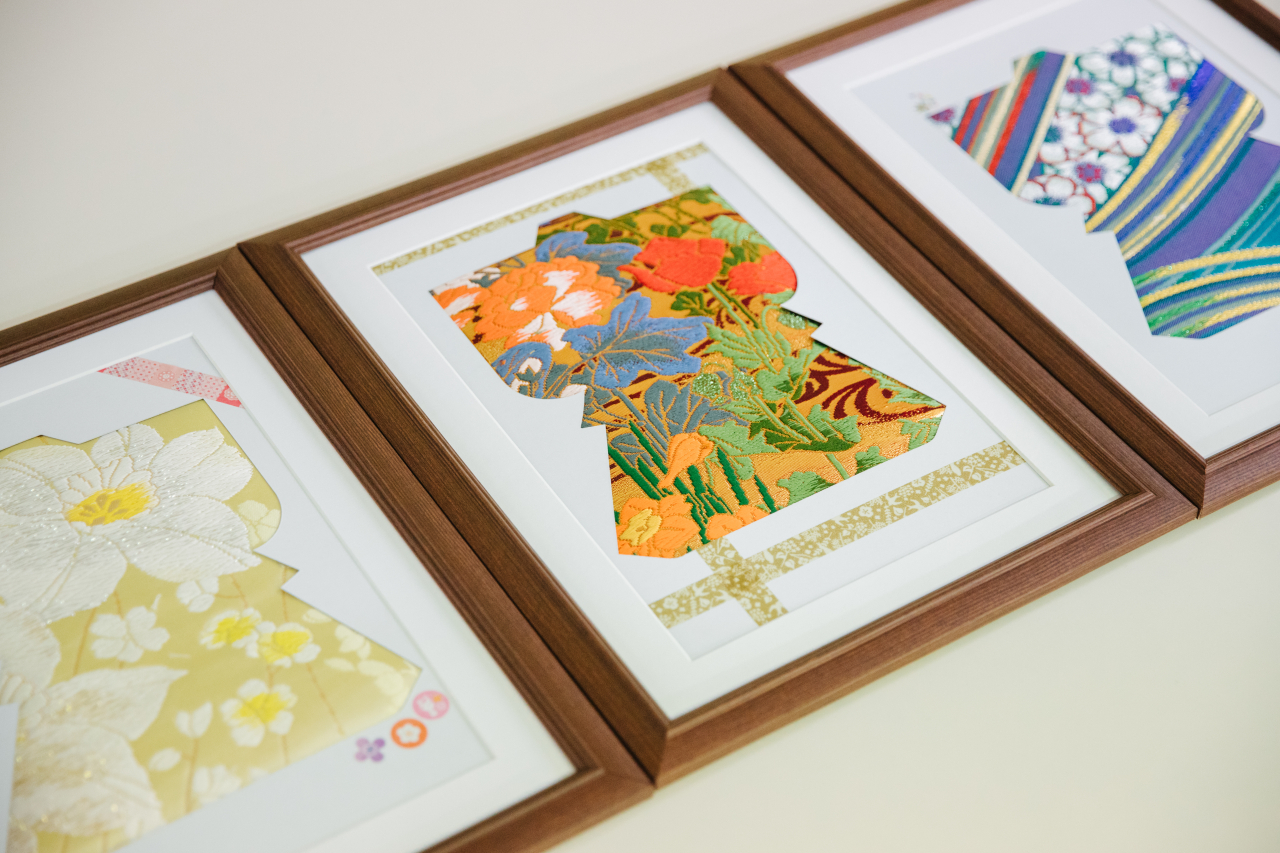 Enjoy your favorite Japanese pattern
CONCEPT
Choose the dough for the uchikake and frame it nicely
Choose your favorite Uchikake (bride costume) fabric and frame it.
If you attach the frame to the kimono mold, the kimono amount will be completed in no time. It's also nice to decorate around the frame.
Recommended points
RECOMMENDATIONS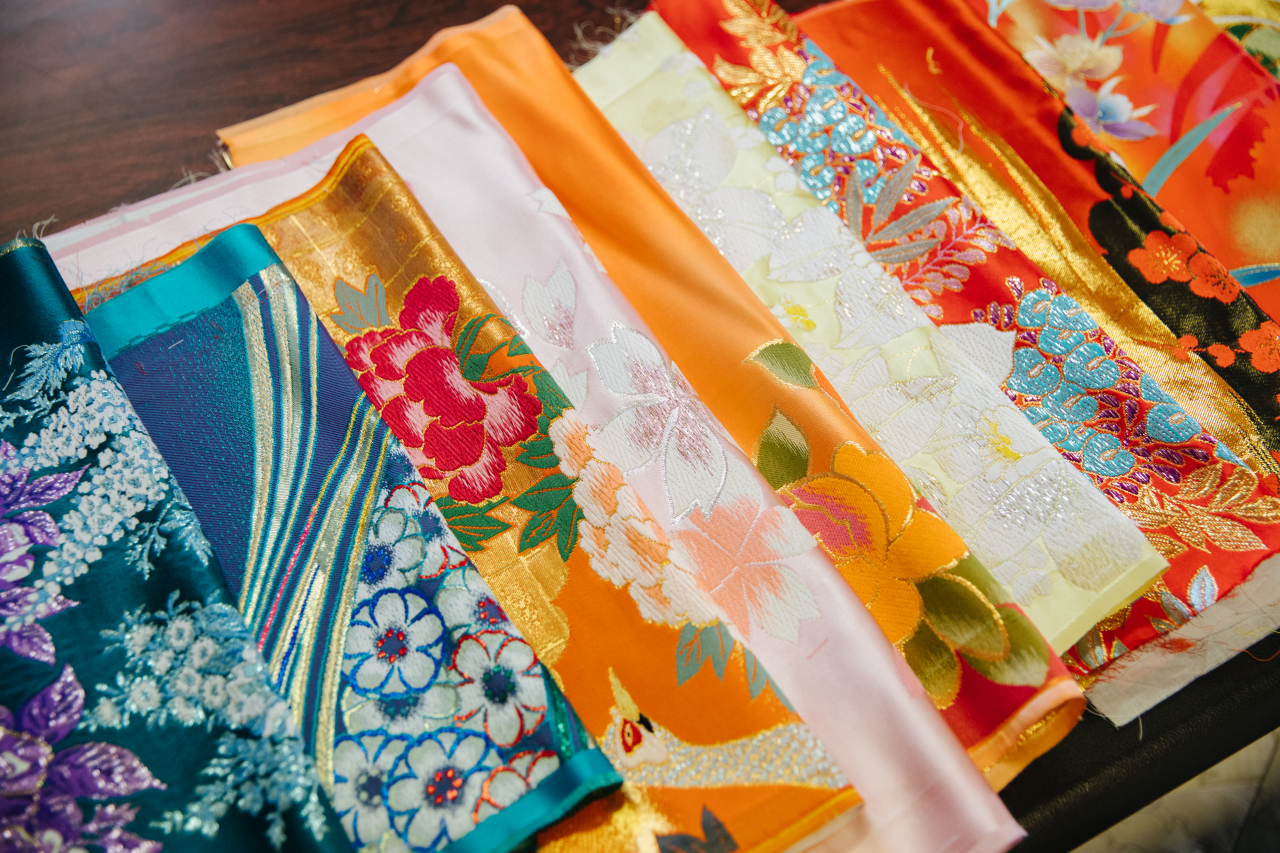 The pattern of Uchikake is very gorgeous
The beautiful Kotobuki pattern woven in Nishijin will have an impact as a souvenir for an interior with a strong presence and an in-house tour, and will be a memorable item.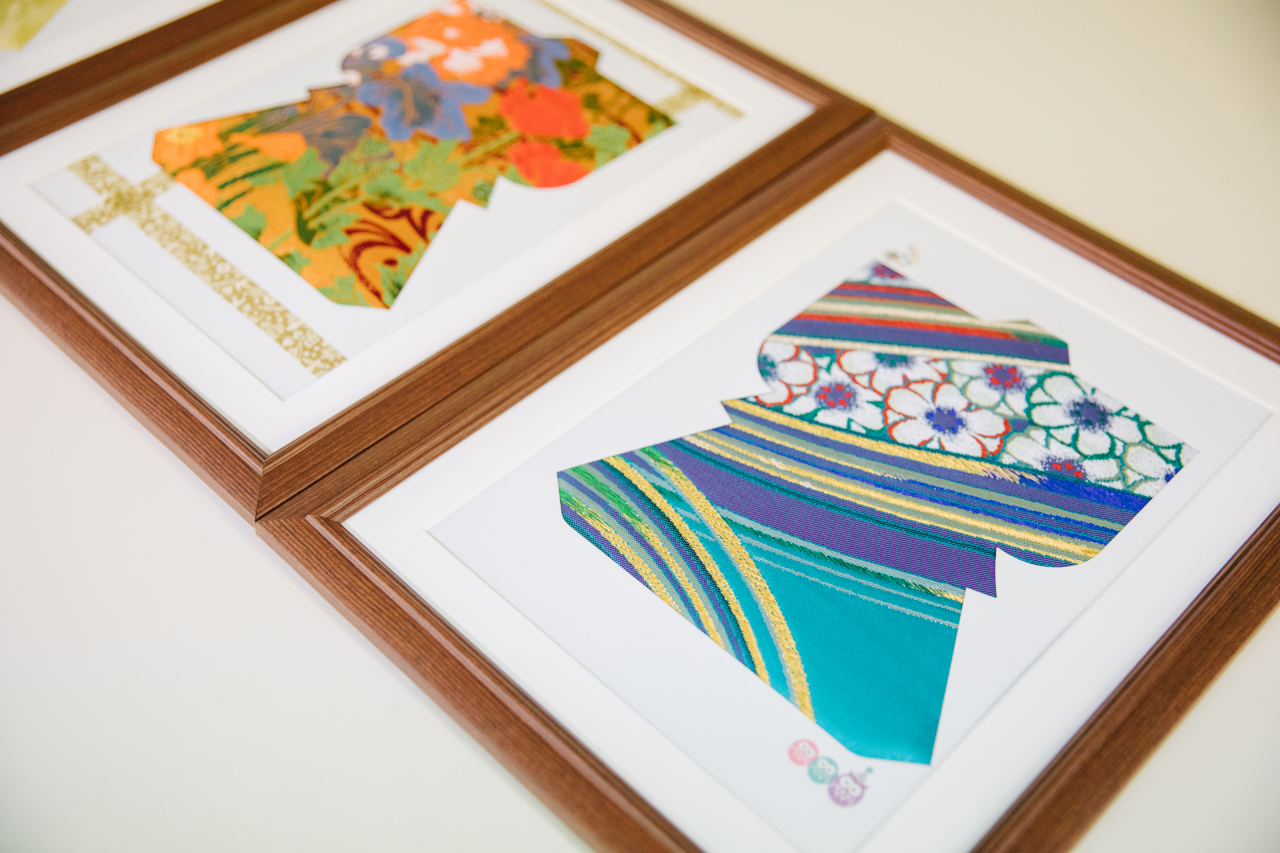 What is the kimono amount?
You can choose your favorite pattern from the fabric of Uchikake (bride costume) and frame it in a kimono style.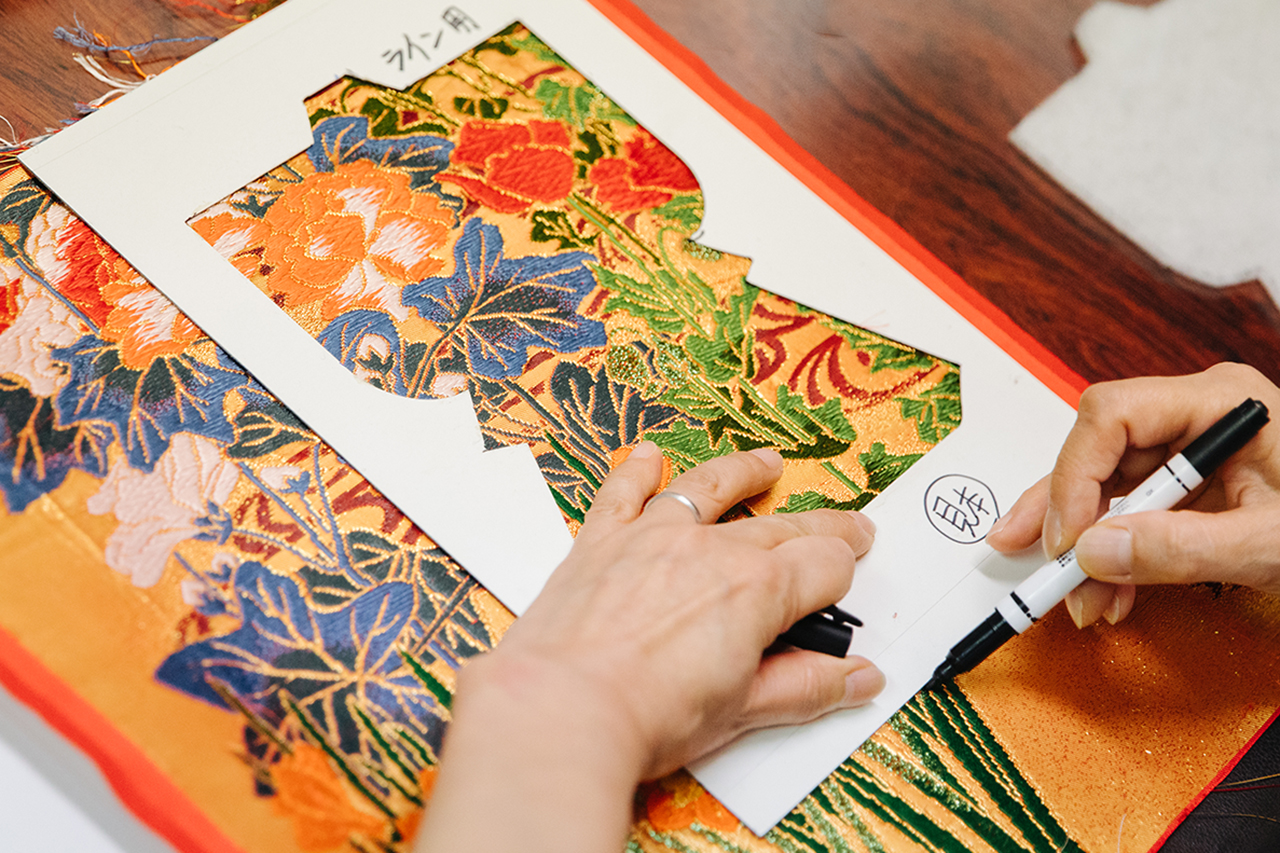 The work is very easy!
Only scissors and double-sided tape are used. After that, please enjoy the arrangement of your favorite patterns. Put your work in the frame and you're done.

Time required
About 40 minutes
Explanation (5 minutes)
Making a kimono frame
I will explain the work flow.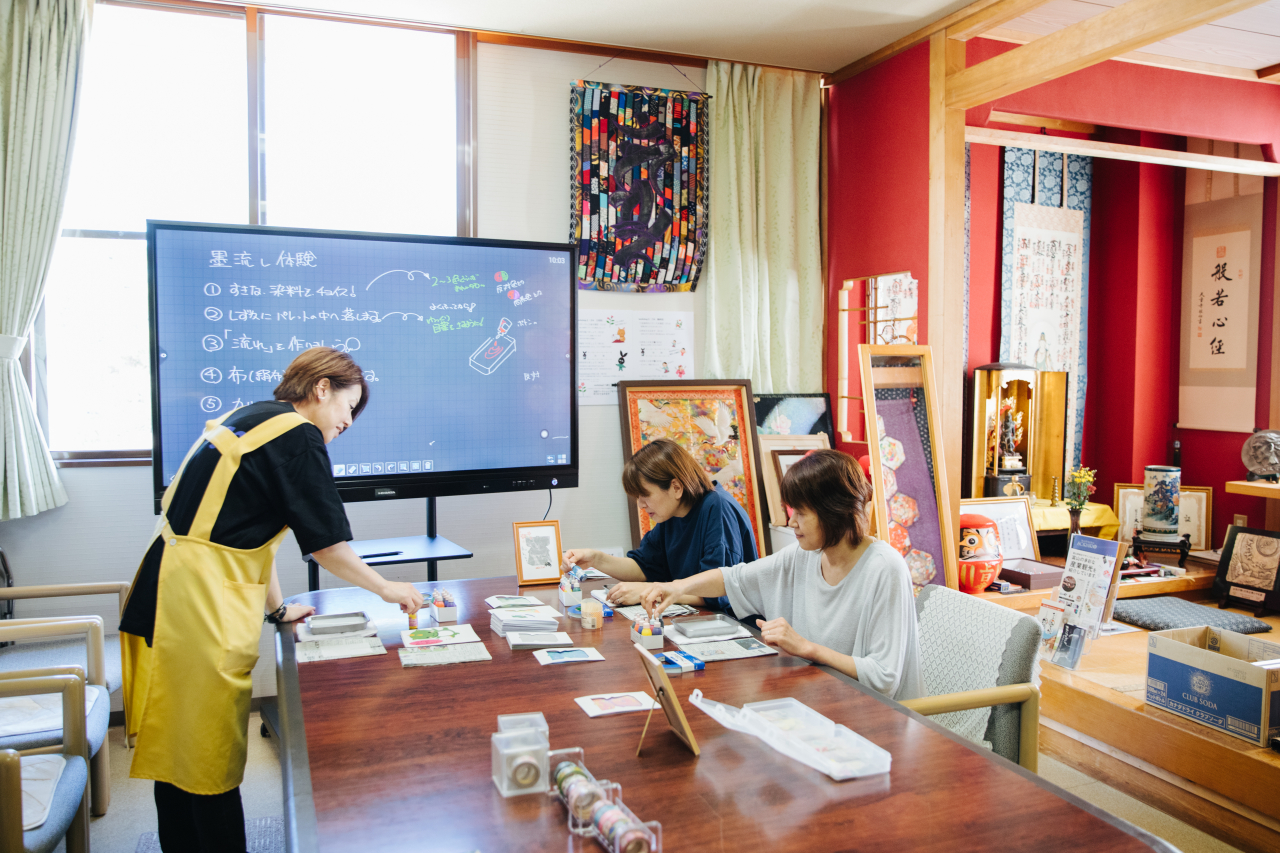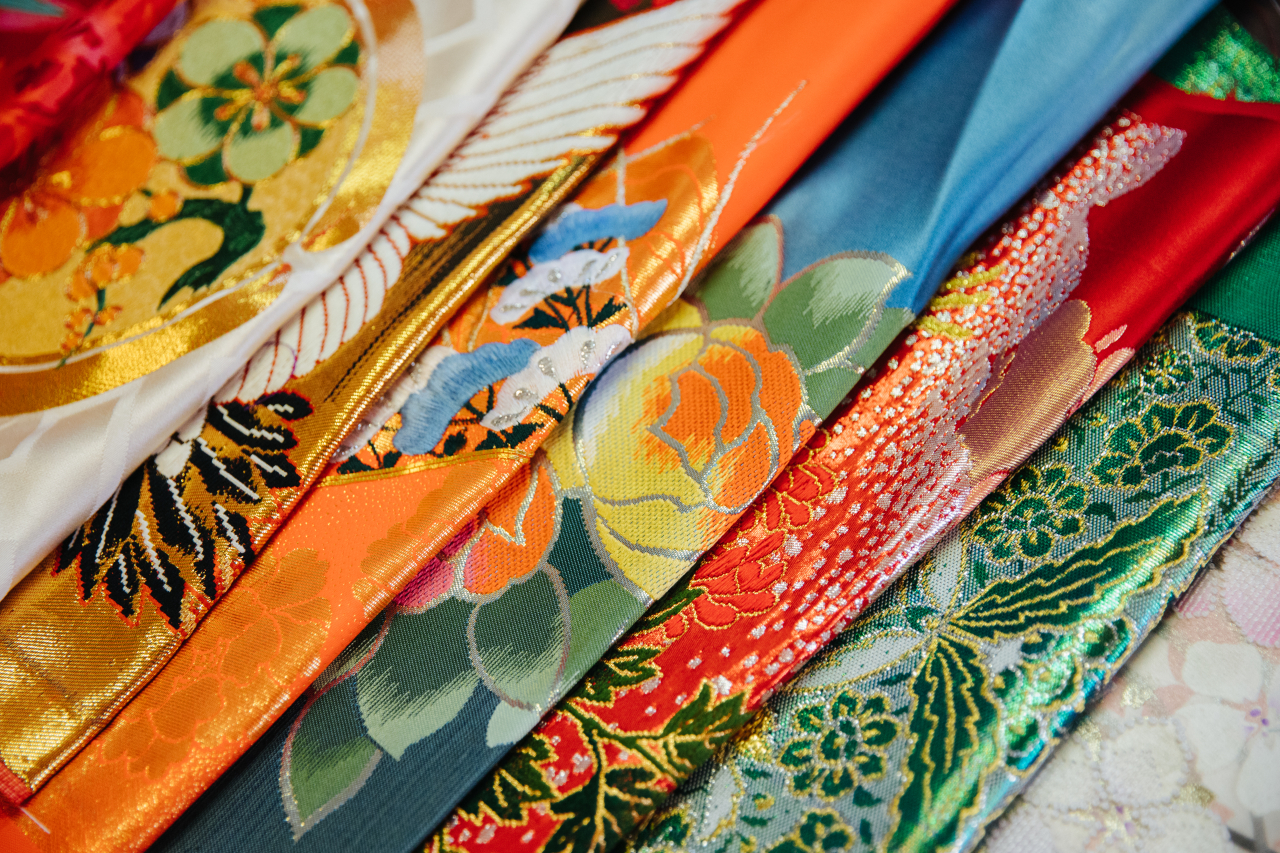 Choose the dough (5 minutes)
Find your favorite from the fabrics we have prepared.
Determine the pattern (5 minutes)
Select the pattern and decide where to cut.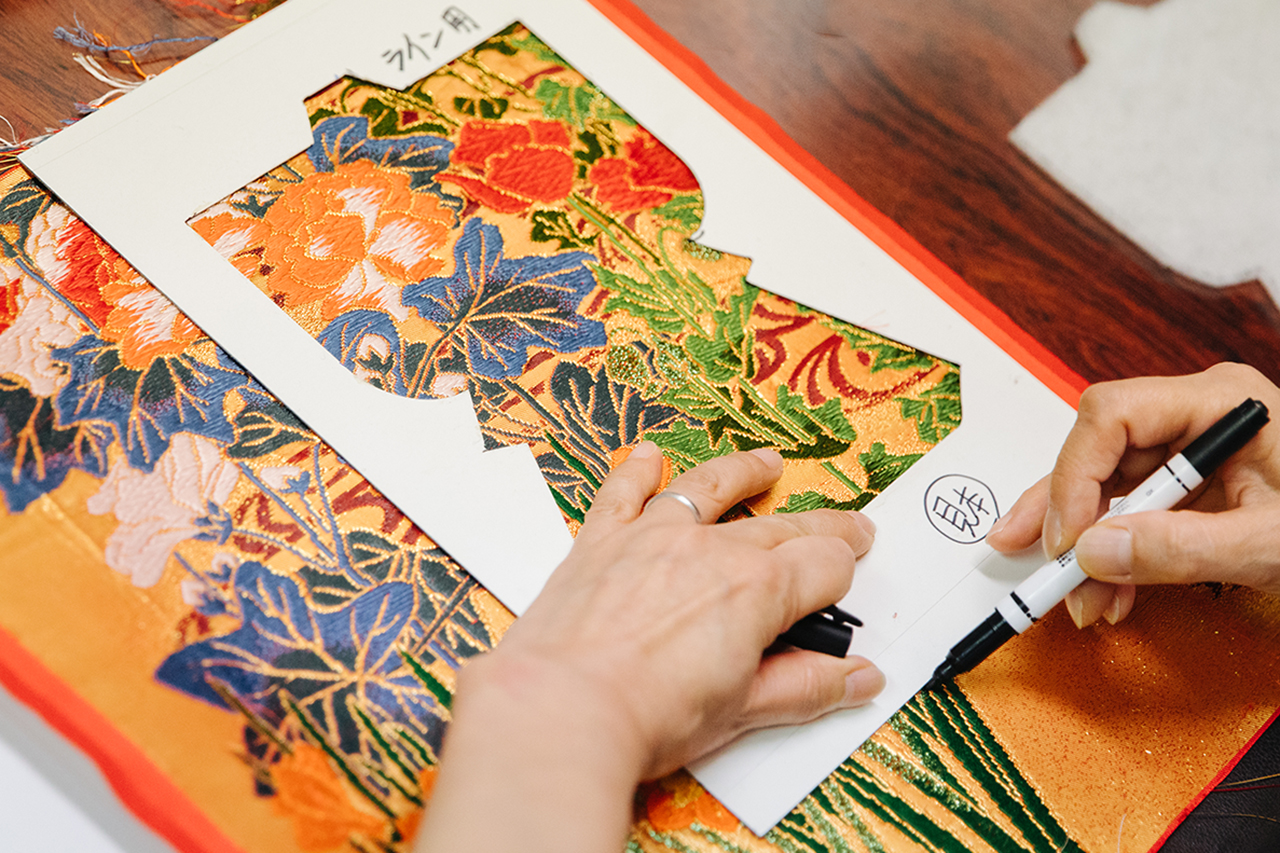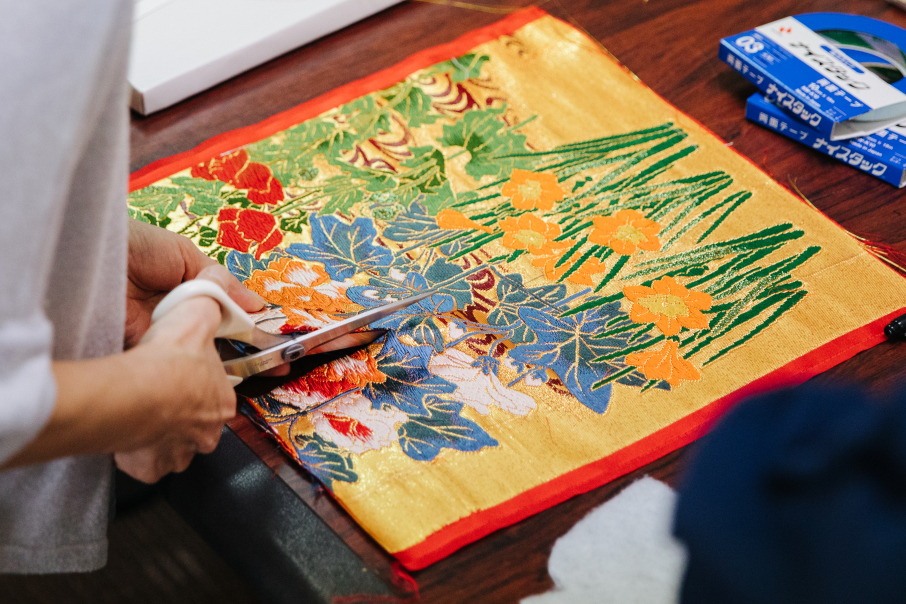 Cut the dough (5 minutes)
Cut the dough according to the line.
Decoration (5 minutes)
Put on a kimono and enjoy the decoration.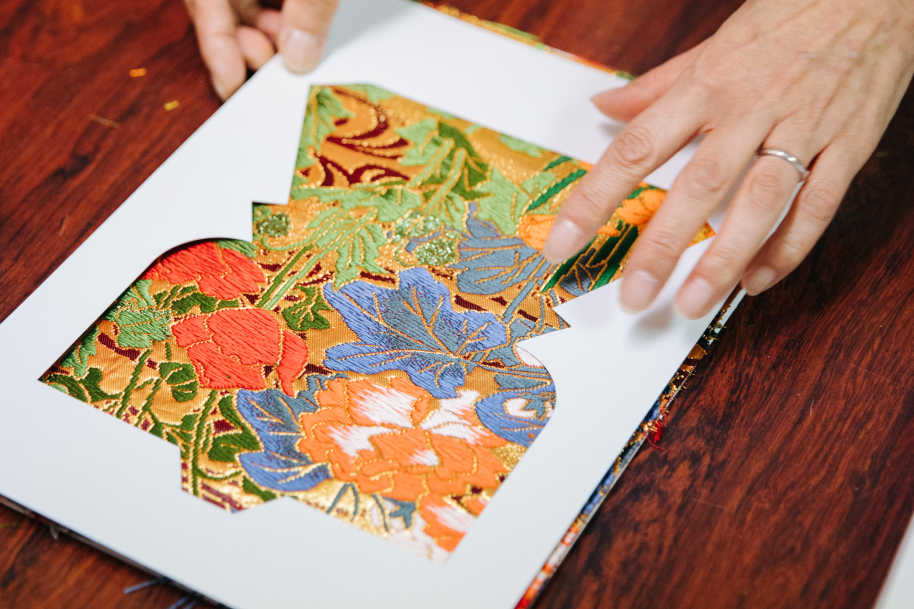 Overview of the experience
OVERVIEW
event date
Company business days (reservation required) * For business days, please check the website or contact us by phone or email.
price
2,000 yen (tax included)
Belongings
nothing special.
Payment Method

Local settlement: Cash, PayPay, Melpay, d-payment, GoTo Travel Regional Coupons
Online payment:credit card

Notes
Use large scissors to cut the dough. Please be careful not to get injured.
Target age
Elementary school students (accompanied by parents) ~
* If you make a reservation for 20 people or more, you can also take a business trip class. (Consultation required)