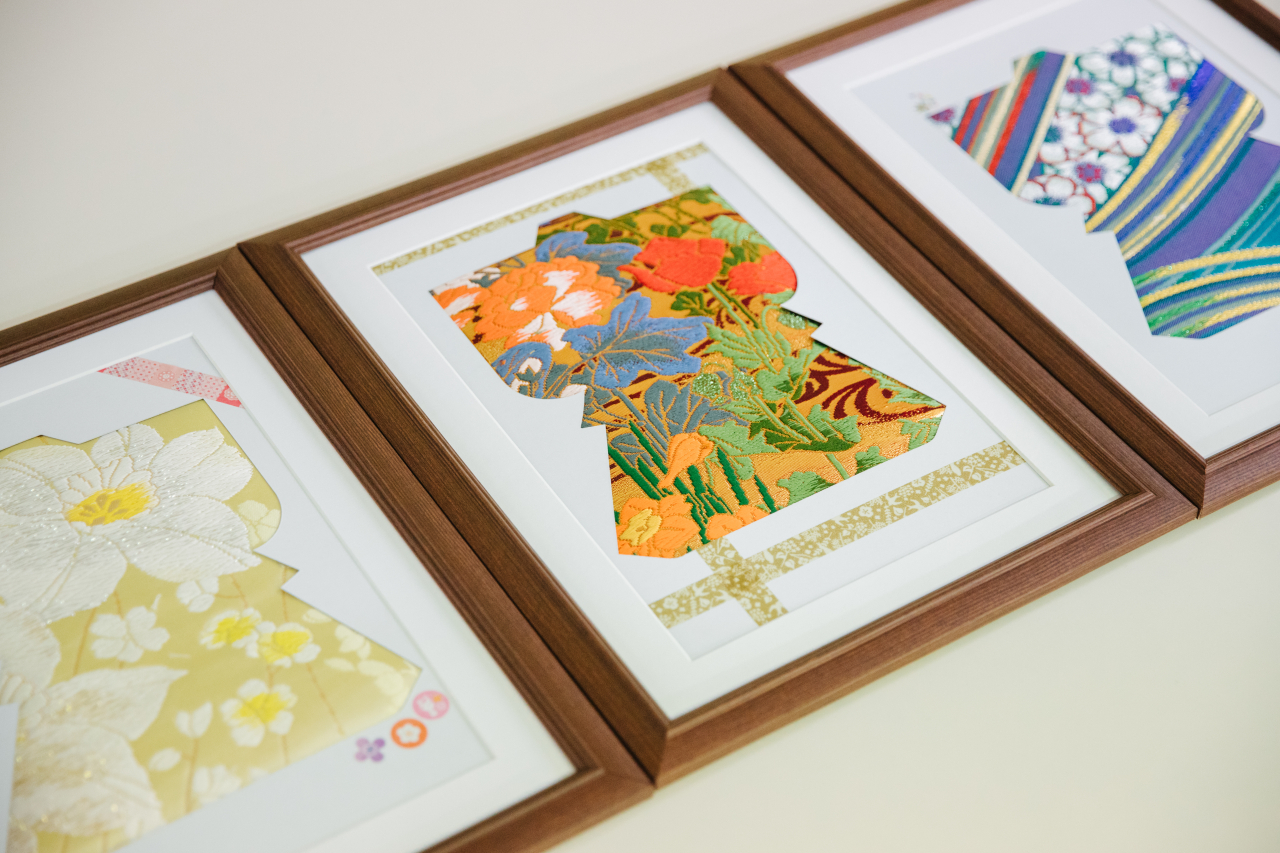 Kimono forehead experience
Enjoy your favorite Japanese patterns
CONCEPT
Choose a fabric for uchikake and frame it beautifully.
Choose your favorite uchikake (bridal costume) fabric and we will frame it for you.
Attach the frame cut out to the kimono mold and the kimono forehead will be ready in no time. It's also nice to decorate around the frame.
Recommended points
RECOMMENDATIONS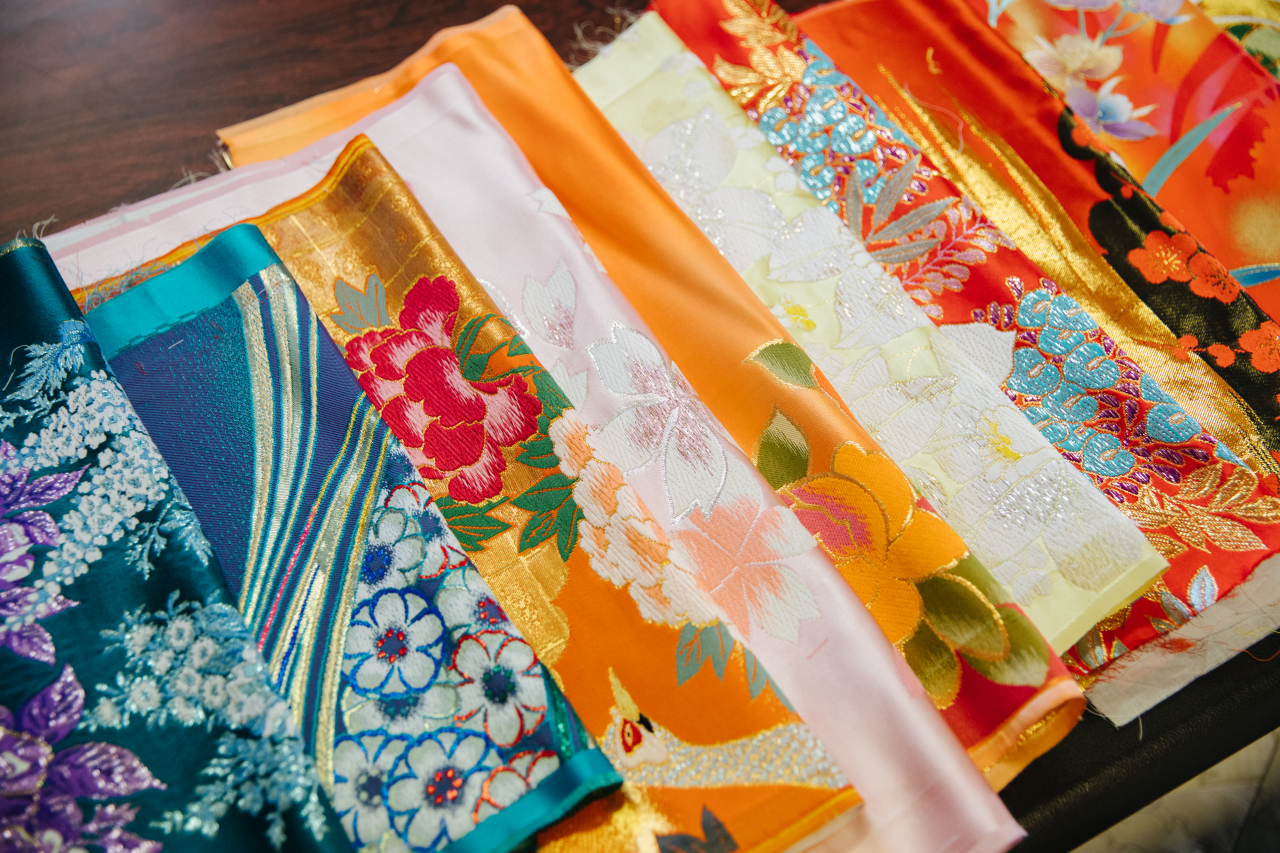 The pattern of the uchikake is very gorgeous
The beautiful Kotobuki pattern woven in Nishijin will make an impact and become a memorable item for interior decoration or as a souvenir for a company tour.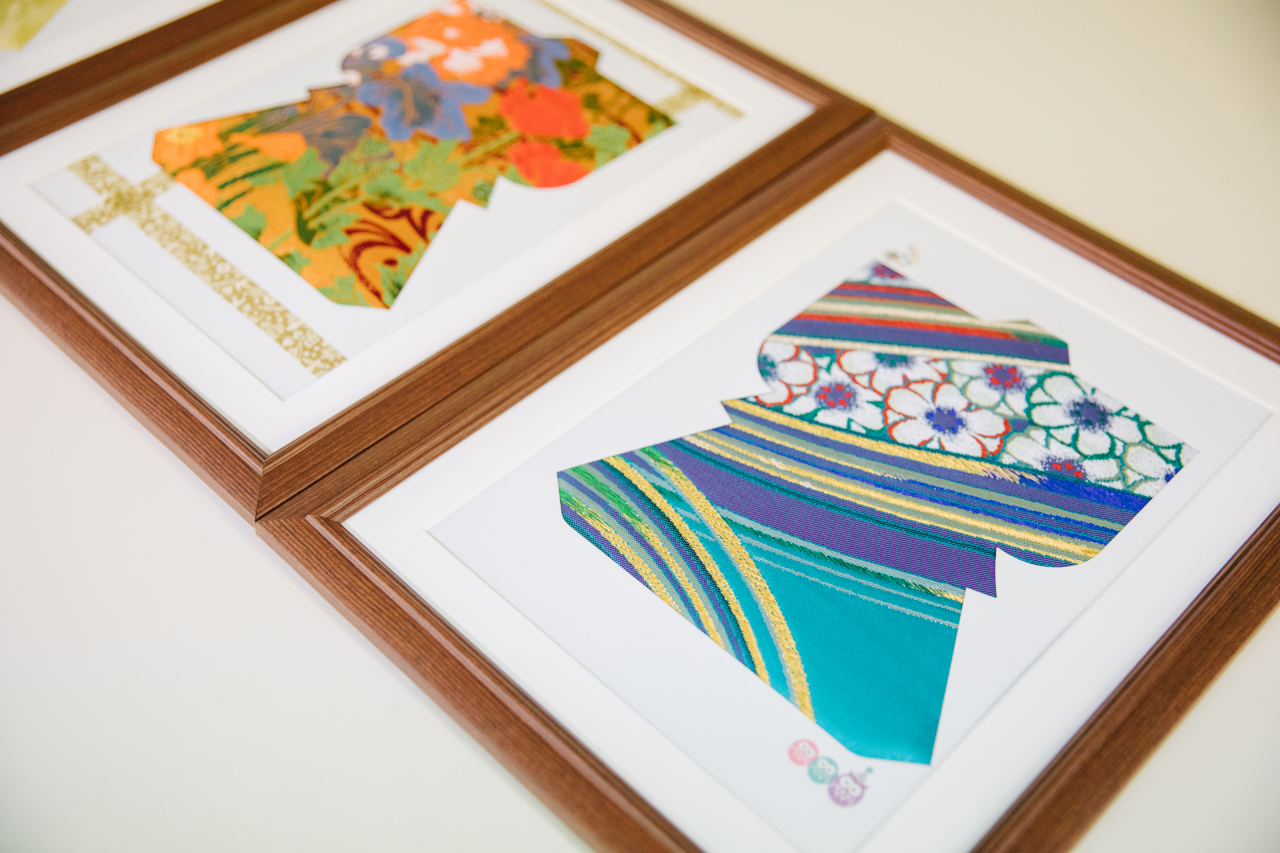 What is kimono amount?
Choose your favorite pattern from the uchikake (bridal costume) fabrics and have it framed in the shape of a kimono.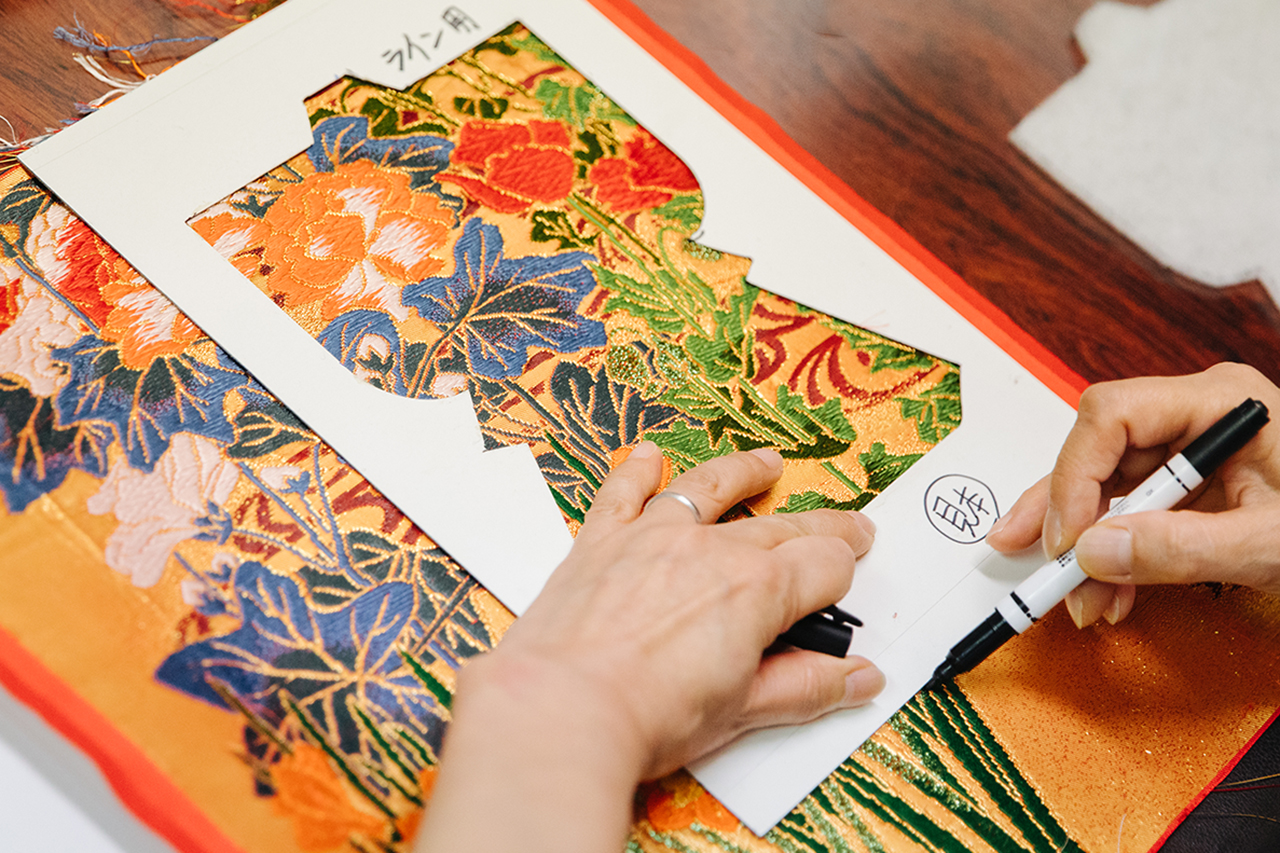 It's very easy!
All you need is scissors and double-sided tape. Now, enjoy arranging your favorite patterns. Frame your work and you're done!
Time required
Approximately 40 minutes
Explanation (5 minutes)
Kimono frame making
I will explain the work flow.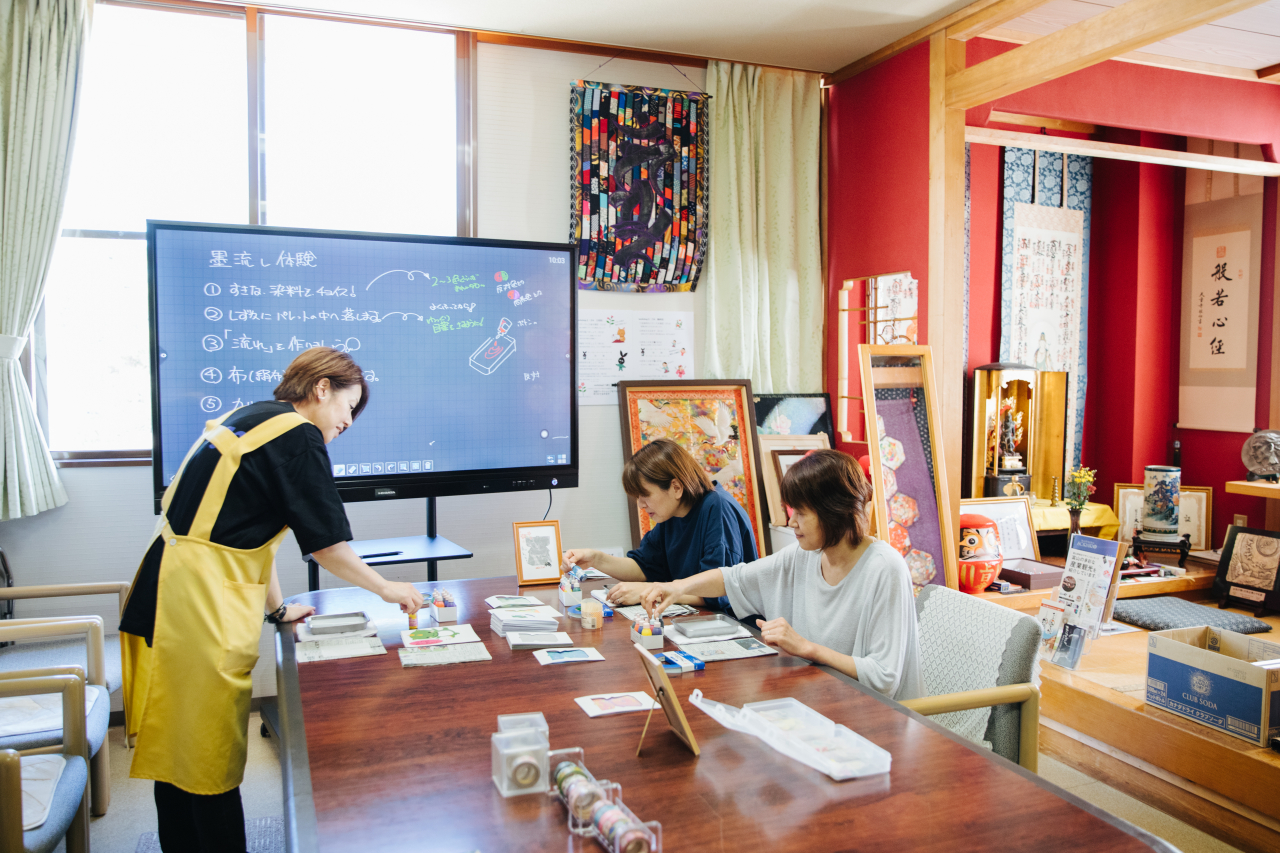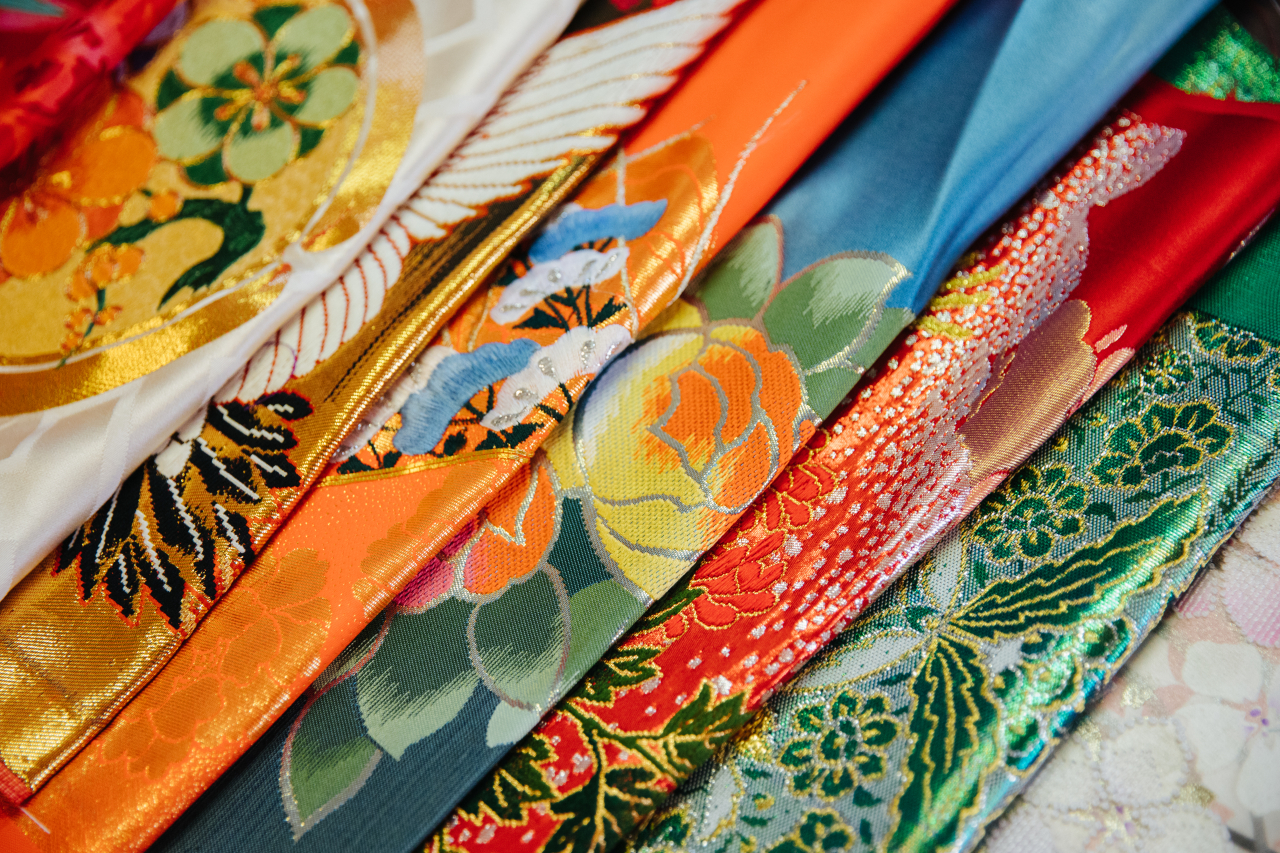 Fabric selection (5 minutes)
Find your favorite among the available fabrics.
Decide on the pattern (5 minutes)
Choose a pattern and decide where to cut.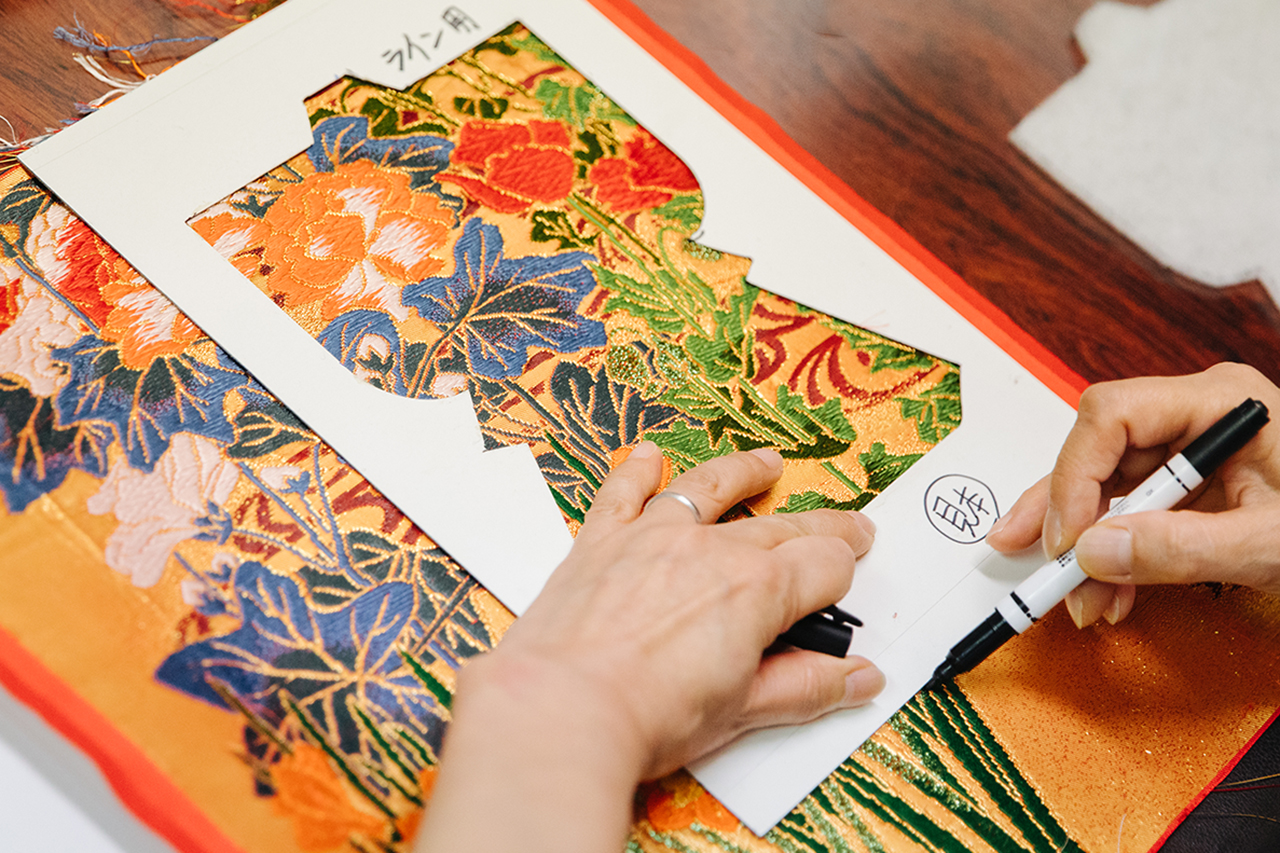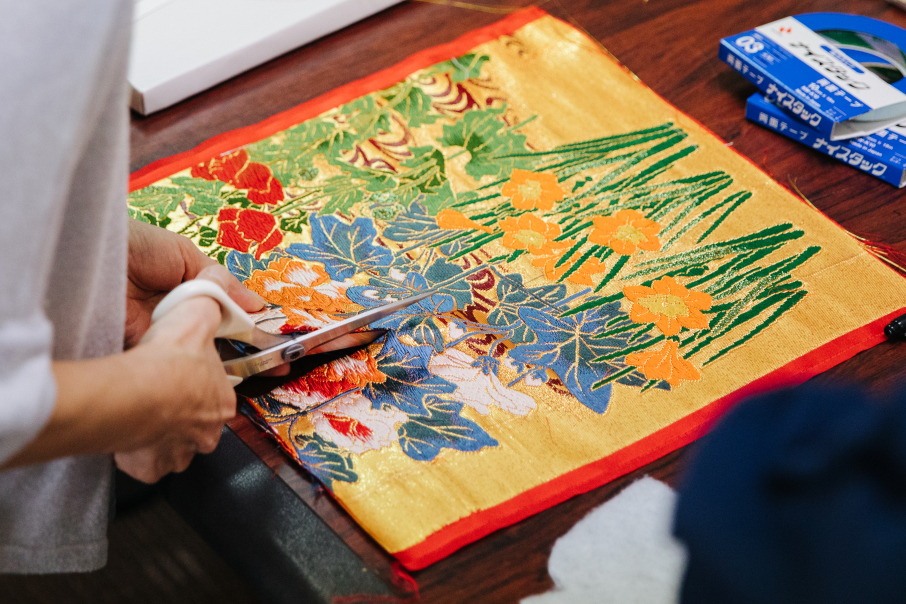 Cut the dough (5 minutes)
Cut the fabric along the lines.
Decoration (5 minutes)
Place the kimono mold on it and enjoy decorating.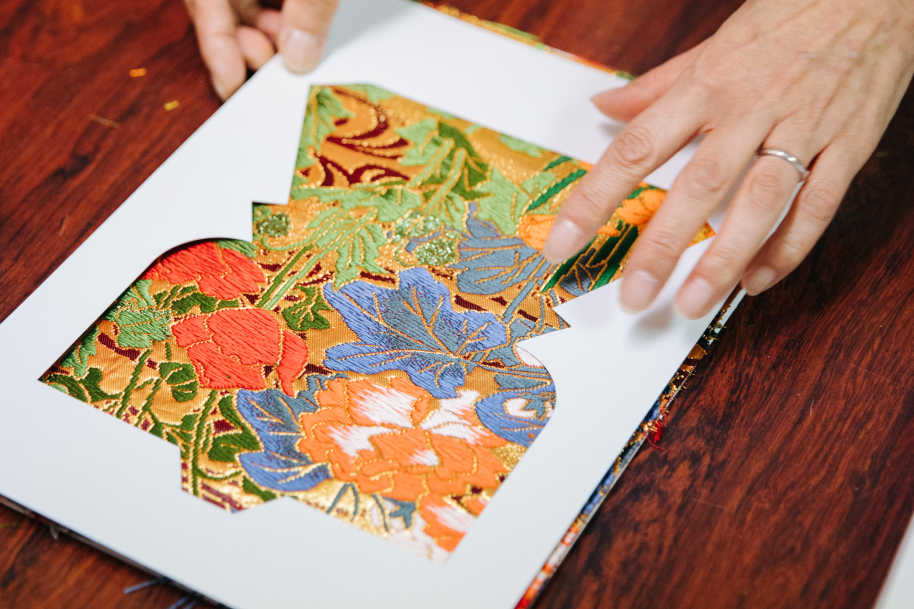 Experience overview
OVERVIEW
event date
Business days + Saturdays (reservation required) *Please contact us for trial dates.
Fee
2,500 yen (tax included)
Belongings
nothing special
Payment Method

Local payment:Cash, PayPay, Merpay, dPay, GoTo Travel regional common coupon
online payment:credit card

Notes

●

Use large scissors to cut the fabric. Please be careful not to get injured. ●Please apply at least 10 days before your desired date.
Target age
Elementary school students (accompanied by parents) ~
We will only reply if you enter in Japanese or English.
일본어 또는 영어로 입력하신 경우에만 회신하겠습니다.
只有當您以日語或英語輸入訊息時,我們才會回覆。