From traditional Japanese clothing to costumes, we give form to the beauty of Japan.
At Lapoge, we accept design orders that meet your ``I want something like this.''
We will work with you to create your own original piece while proposing everything you need from a professional perspective, from fabric selection to the production process.
OUR STORY
our story
Lapoge was founded by the previous president as a Japanese tailoring company.
As she continued to pursue Japanese-style sewing techniques, she even started developing machinery in-house, and passed the business on to her older sister, who learned dyeing, and her younger sister, who learned dressmaking, further expanding the scope of the business. Based on solid Japanese sewing knowledge and technical skills, we can help you realize your original creations, from making cloth to making Japanese or Western sewing.
First of all, please feel free to talk to us about what you would like to create.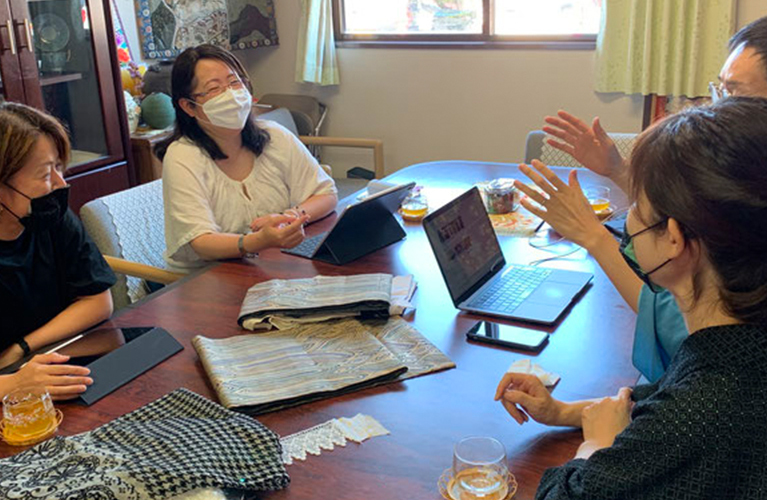 Process until completion
ORDER FLOW
Consultation
First of all, please feel free to Contact us please.
Hearing/proposal
We will ask you to tell us more about the product you want to make, and we will suggest the process and advice necessary for production.
Estimate
We will provide you with a quote based on the information we discuss. Please place your order if you are satisfied with the contents.
Trial production
We will make a prototype.*We will inform you of the costs required for basting and prototyping at the time of quotation.
Production
We produce our products with all our heart.
delivery of materials
We will deliver the completed product to you.
Production example
PRODUCTION EXAMPLES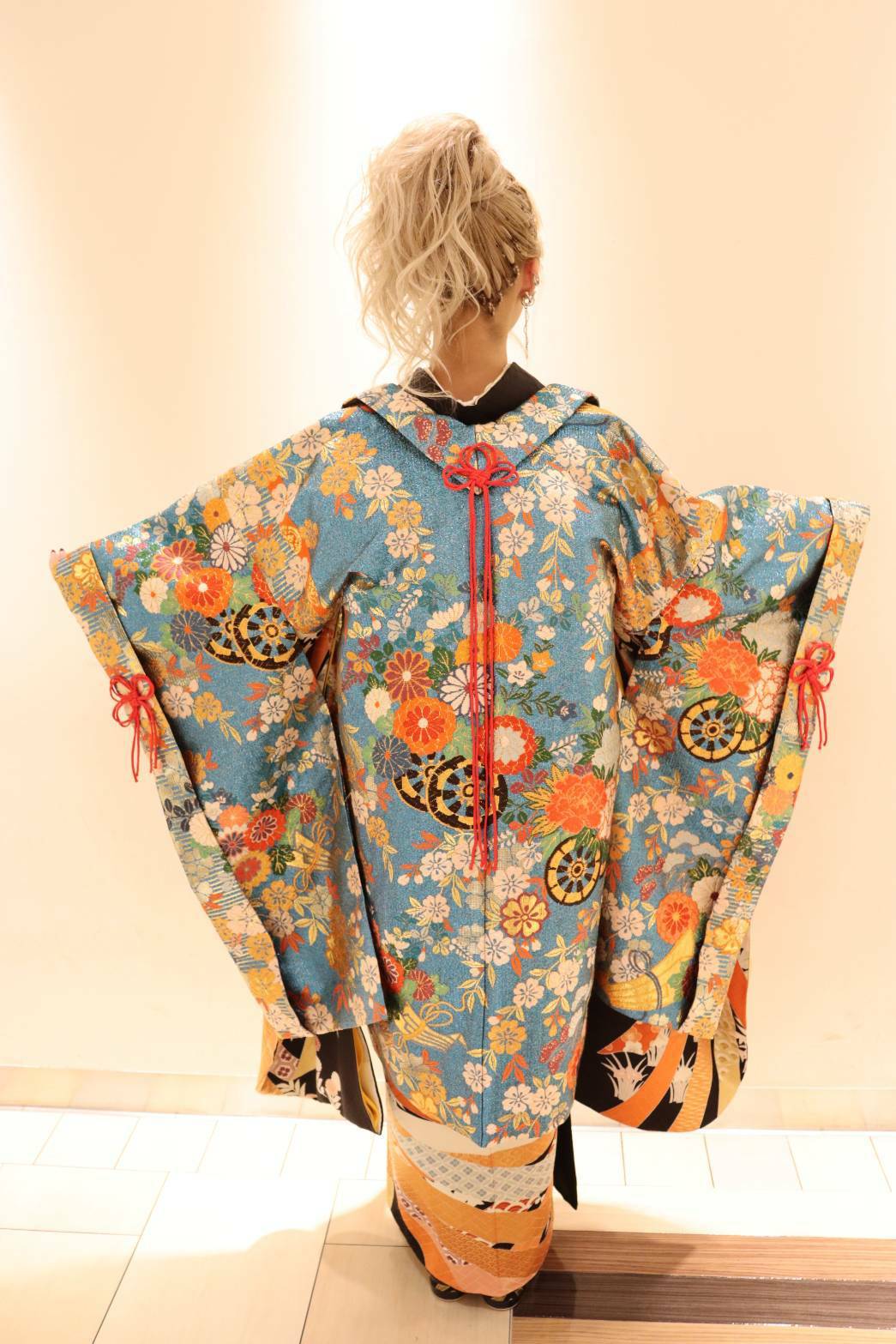 New Karagi (Shinkaraginu)
In response to the request for something unique to the coming-of-age ceremony, we remade the mother's uchikake into a new karagi (our original).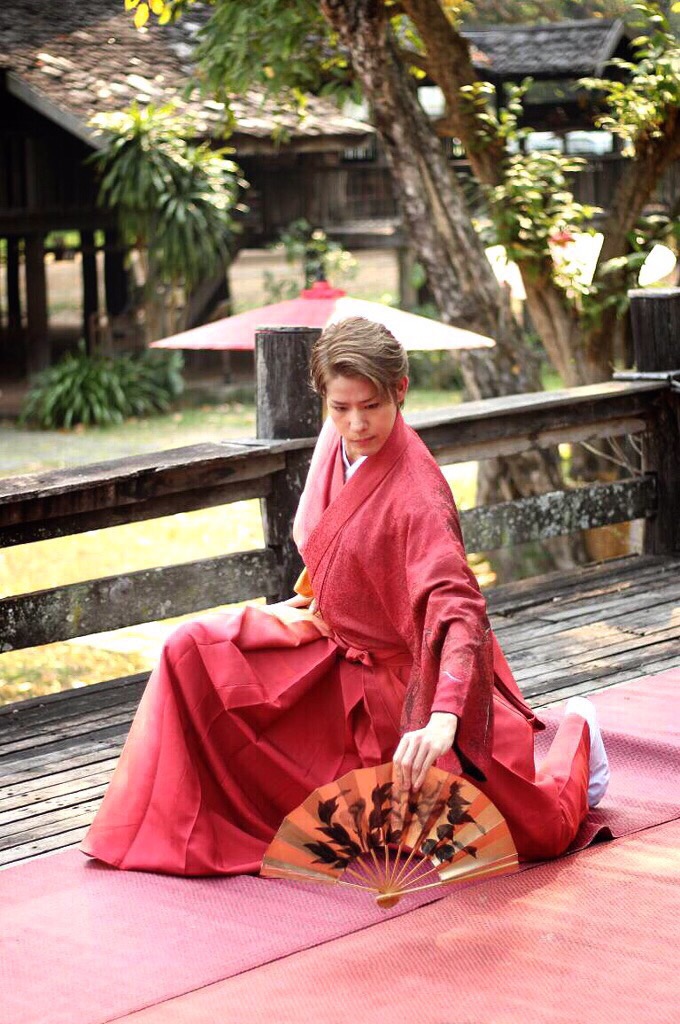 Naomichi Hanazono's costume
We were asked to handle everything from dyeing to tailoring the costumes of stage actor Naomichi Hanazono.
Tenkafuuma costume
We were asked to design and produce the costumes for Yosakoi Group's Tenka Fumai.
Uchigi
Due to its large pattern, the small pattern that is rarely worn as a kimono has been remade into an outer collar (our original).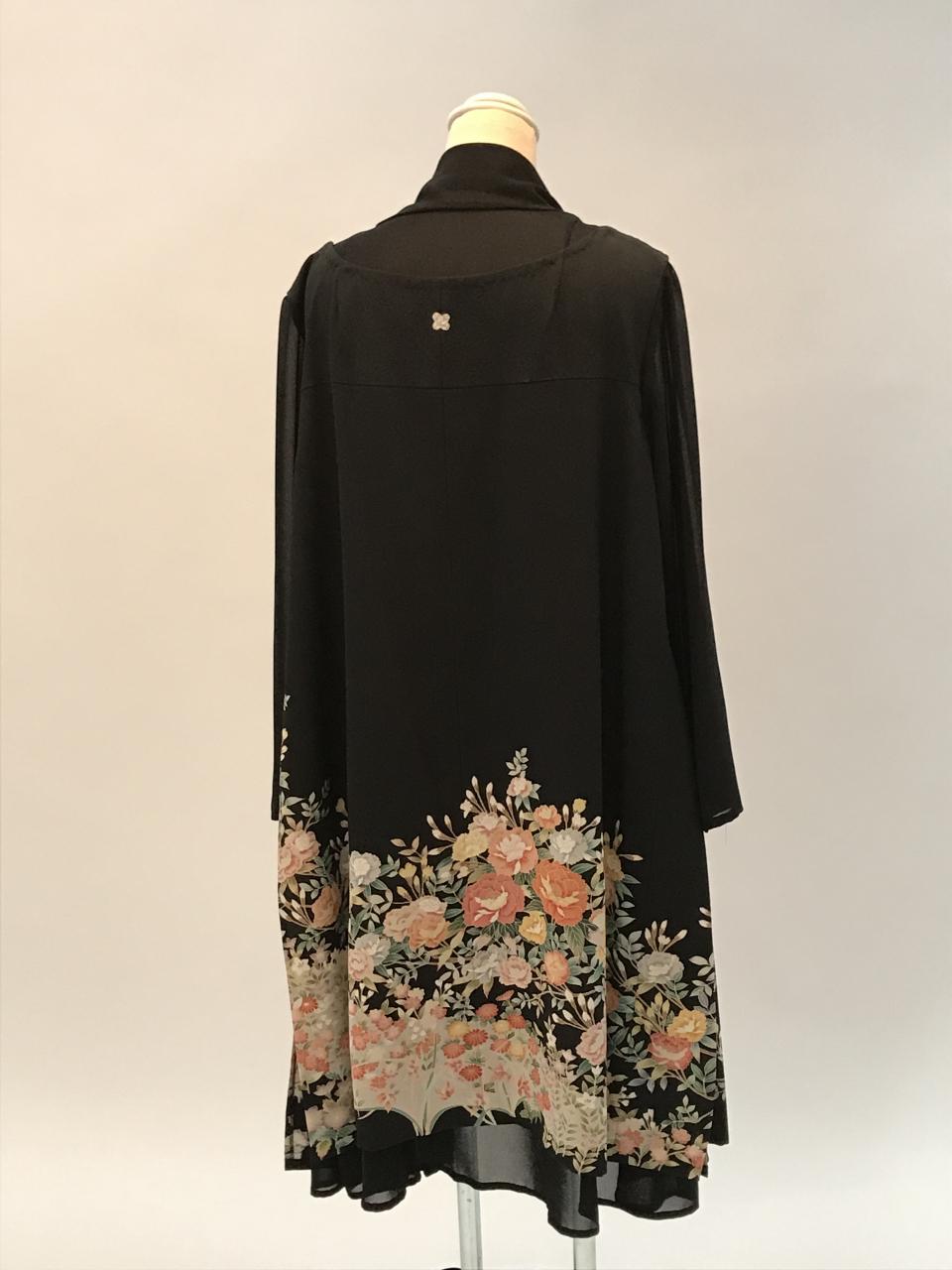 Kazegoromo
I would like to wear a tomesode to attend a wedding, but due to physical circumstances, I received a request for something that could be worn over other than a kimono, so I remade the tomesode into a jacket-type fugi (our original).The hem pattern makes use of the family crest. Matched like a kimono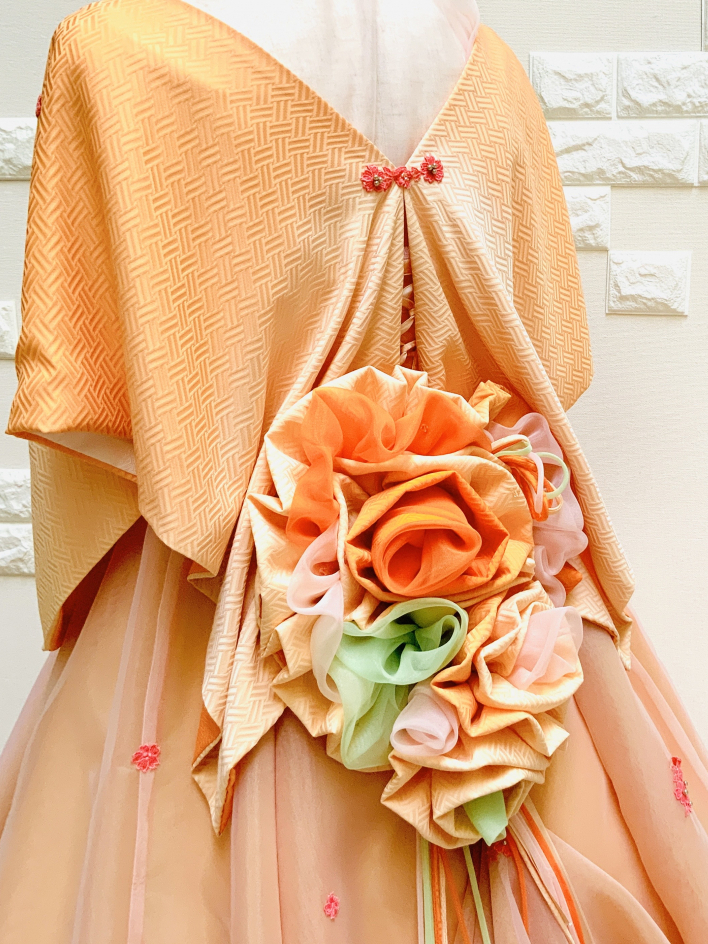 Wedding dress
We designed and produced your own blurred visiting kimono as a wedding dress.The flower decoration motif on the back also makes use of the kimono fabric.