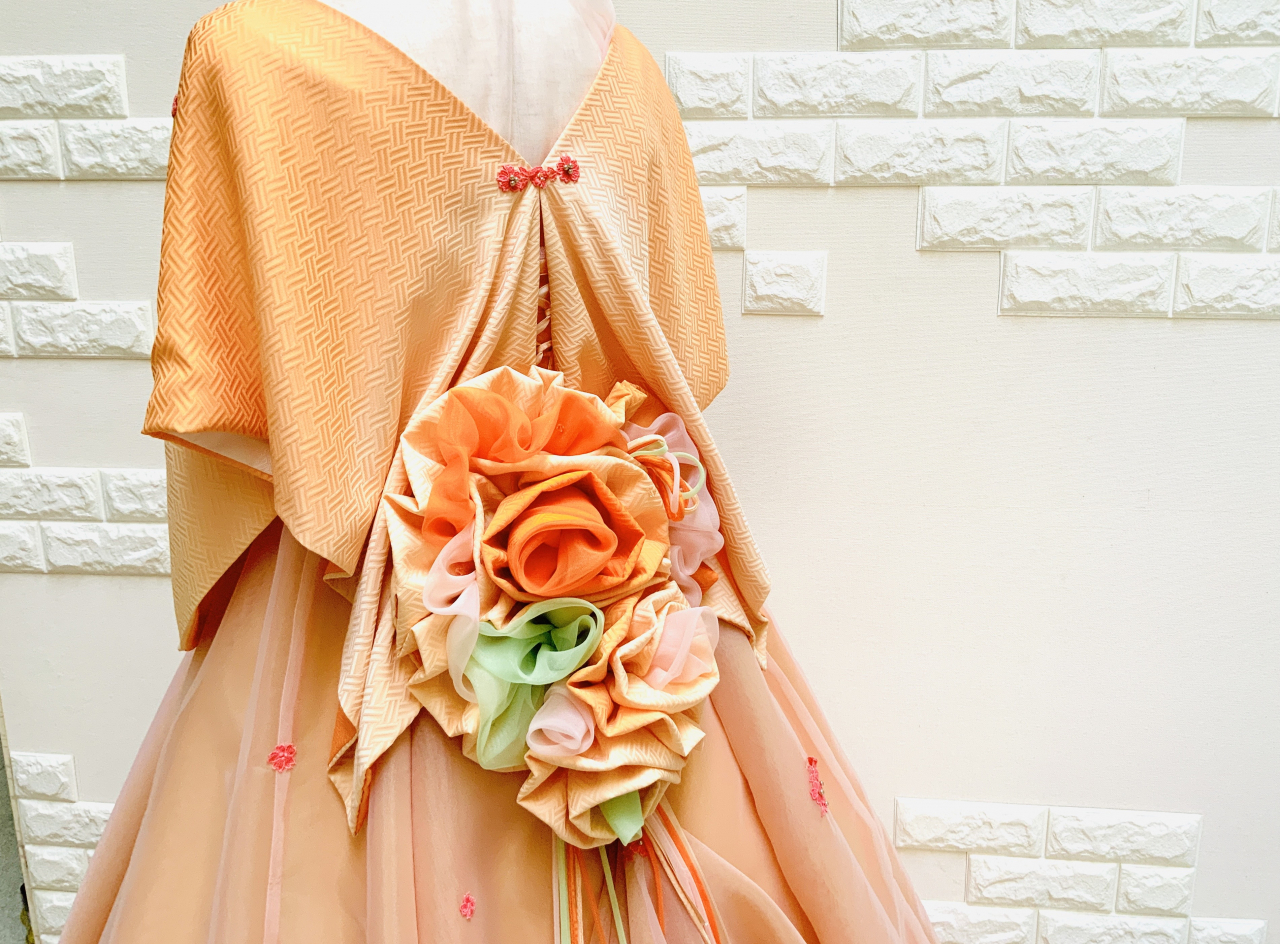 Embody the original
CONCEPT
Make only one original product in the world
What do you do when you think "I want to make something like this", "I want to wear this kind of kimono", "I want this kind of Japanese accessory" ...
I go around the internet and shops to find products that are close to what I want, but I think it's often disappointing if you don't sell such products.
La Poger's "original tailoring" is a tailoring service that responds to your "want for something like this" feeling.
From the selection of cloth to the production process, we will propose your own original from a professional point of view.
OUR STORY
Our story
La Poger was founded by the former president as a Japanese-style company.
While pursuing the technique of Japanese dressmaking, I started to develop machines in-house, and the business was passed on to my sister who learned dyeing and my sister who learned dressmaking, and the range of business expanded further. Based on solid knowledge and technical skills of Japanese dressmaking, we can help you to "realize the original" from cloth making regardless of Japanese dressmaking or dressmaking.
First of all, please feel free to tell us the story of "I want to make something like this".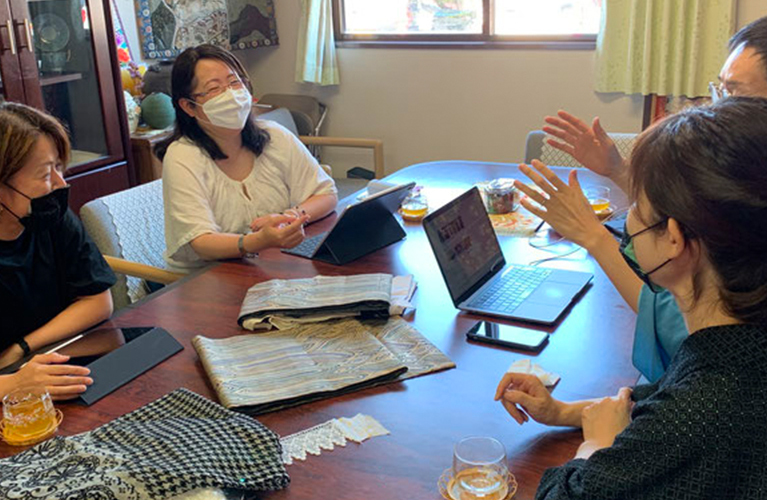 Until your feelings take shape
ORDER FLOW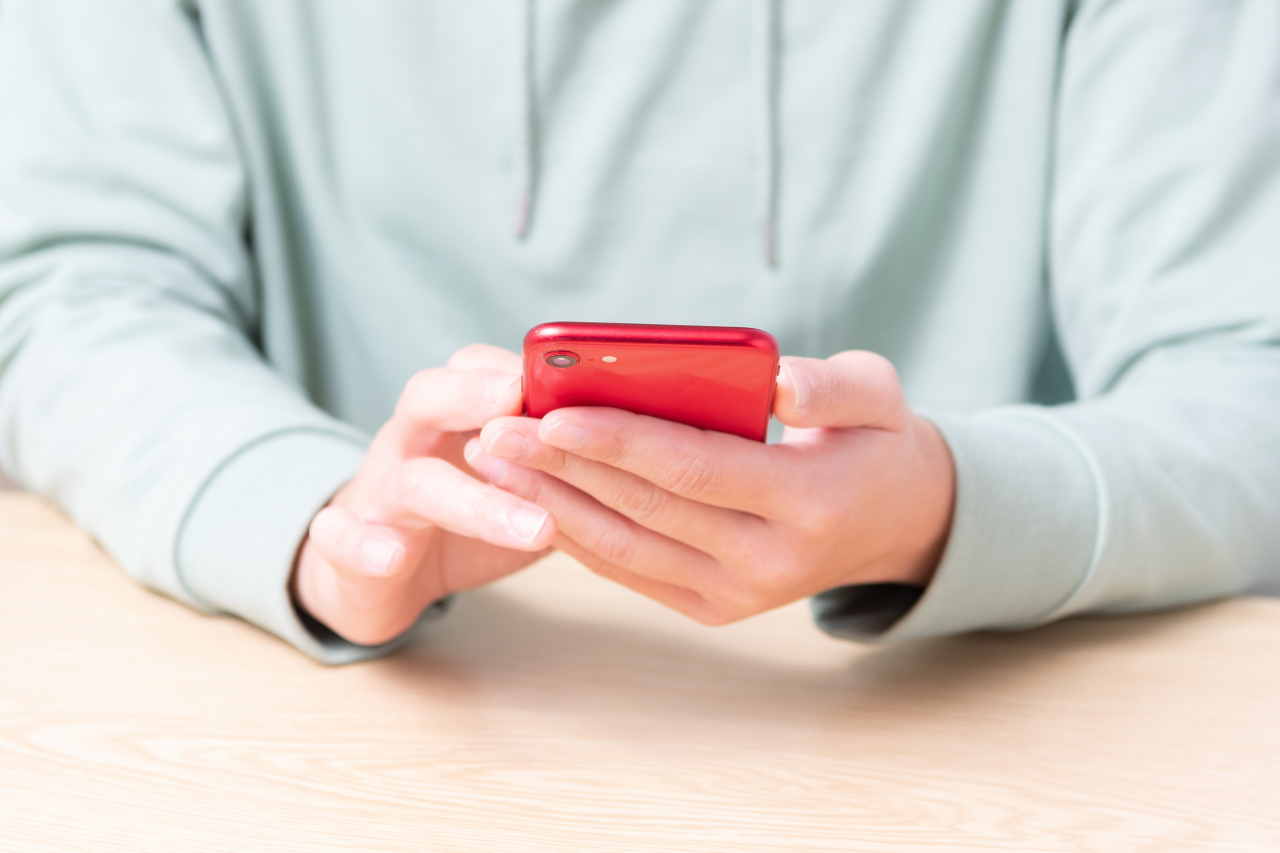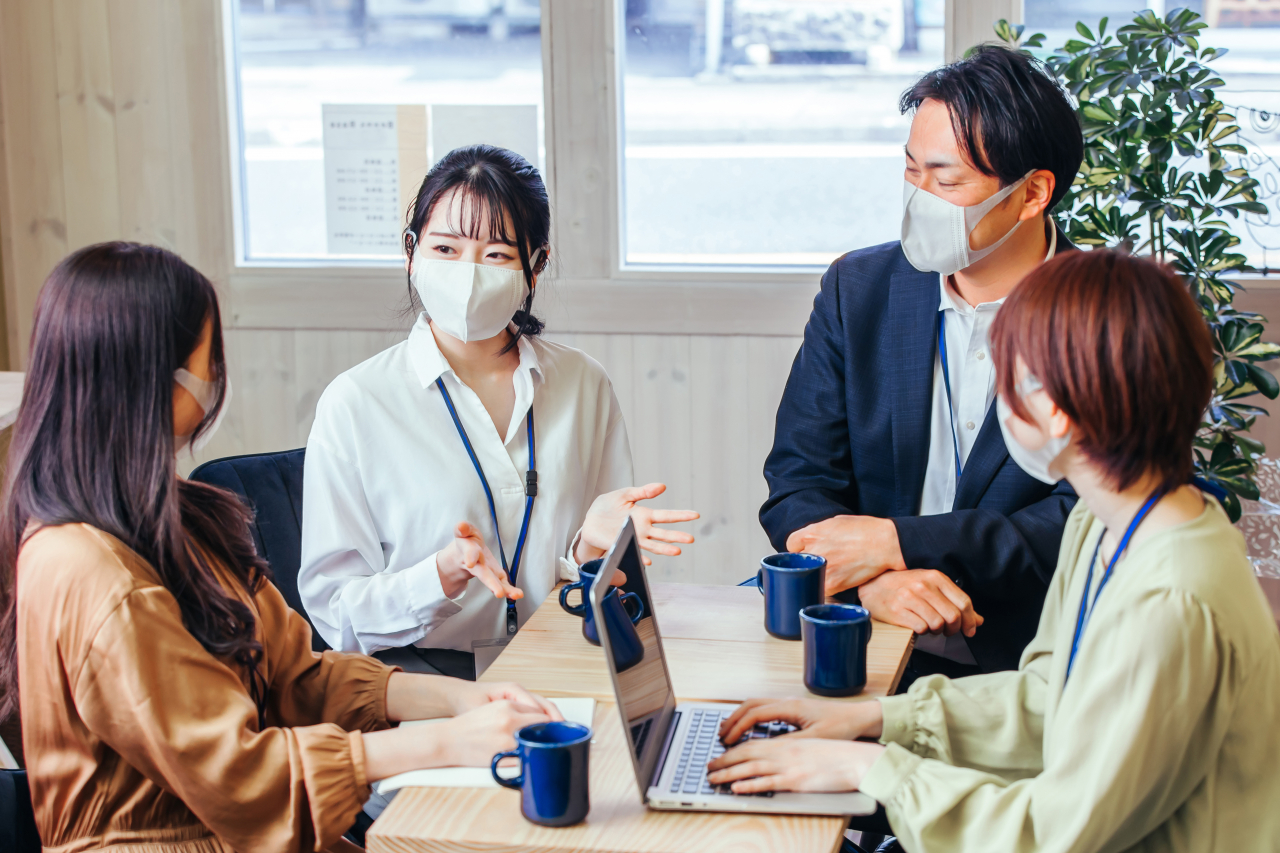 Hearing advice
We will talk in detail about the product you want to make and propose the process and advice necessary for production.
Estimate
We will provide a quotation based on the contents of the hearing. Please be satisfied with the contents before ordering.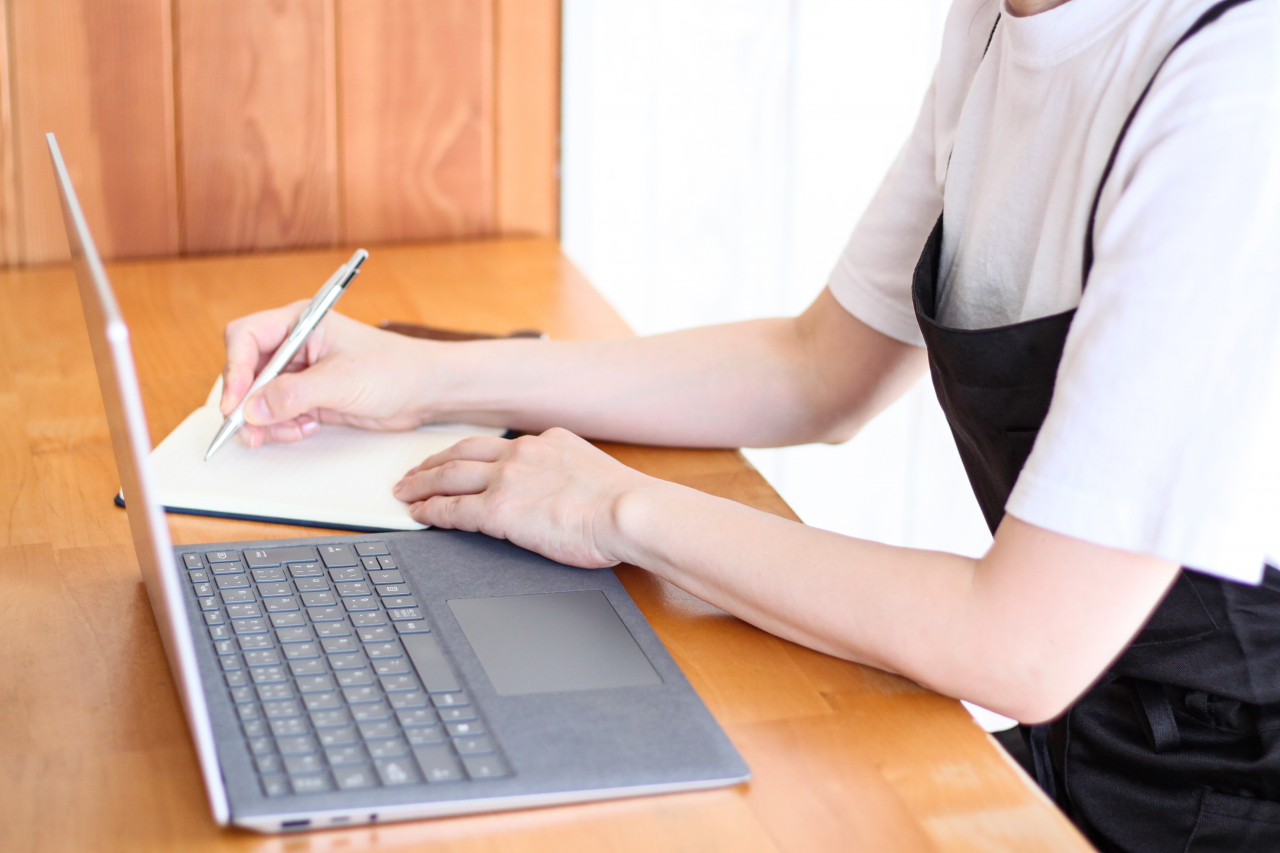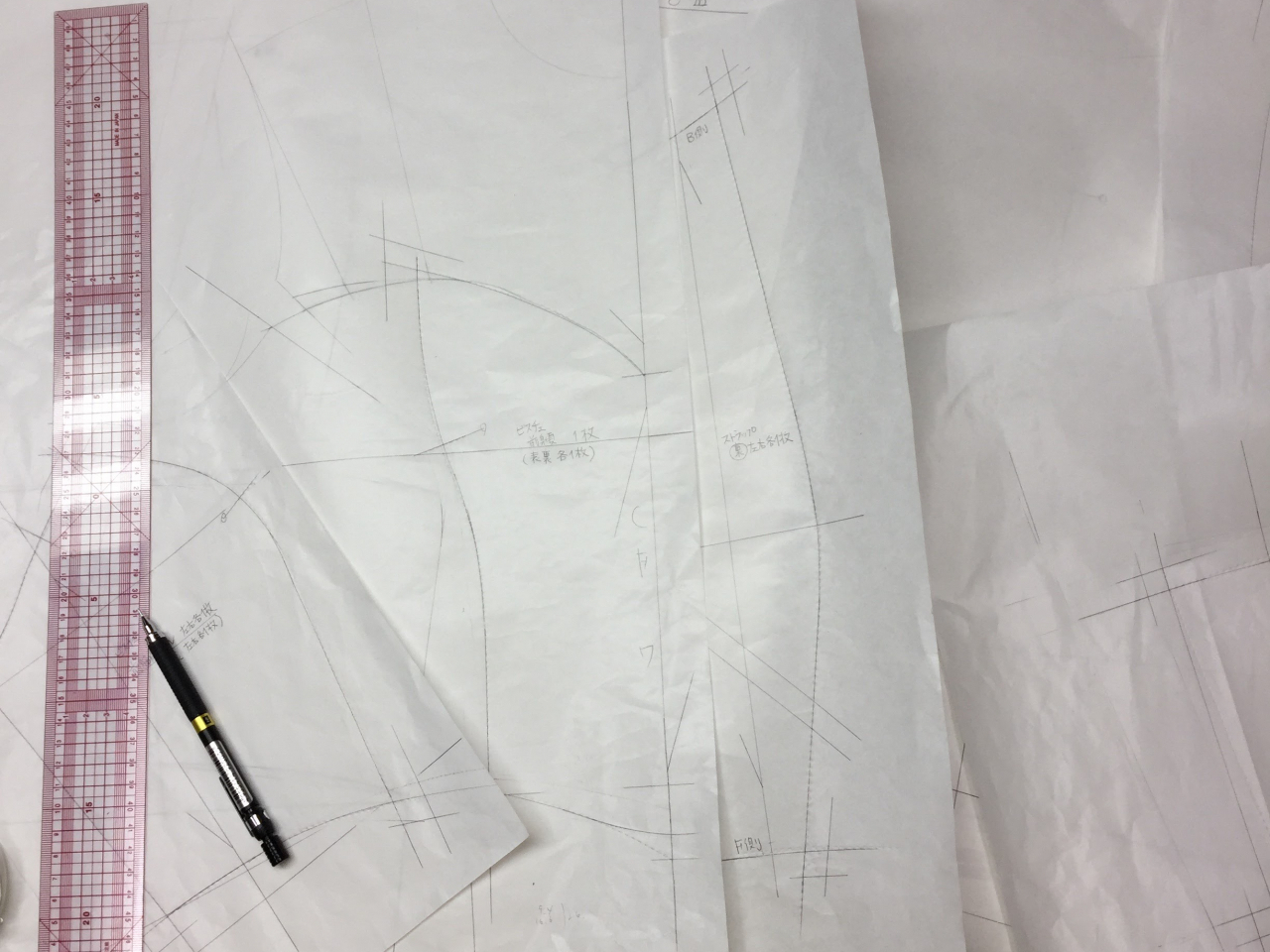 Trial production
Make a prototype.
* We will inform you of the cost required for tacking and trial production at the time of estimation.
Production
We will make it with all our heart.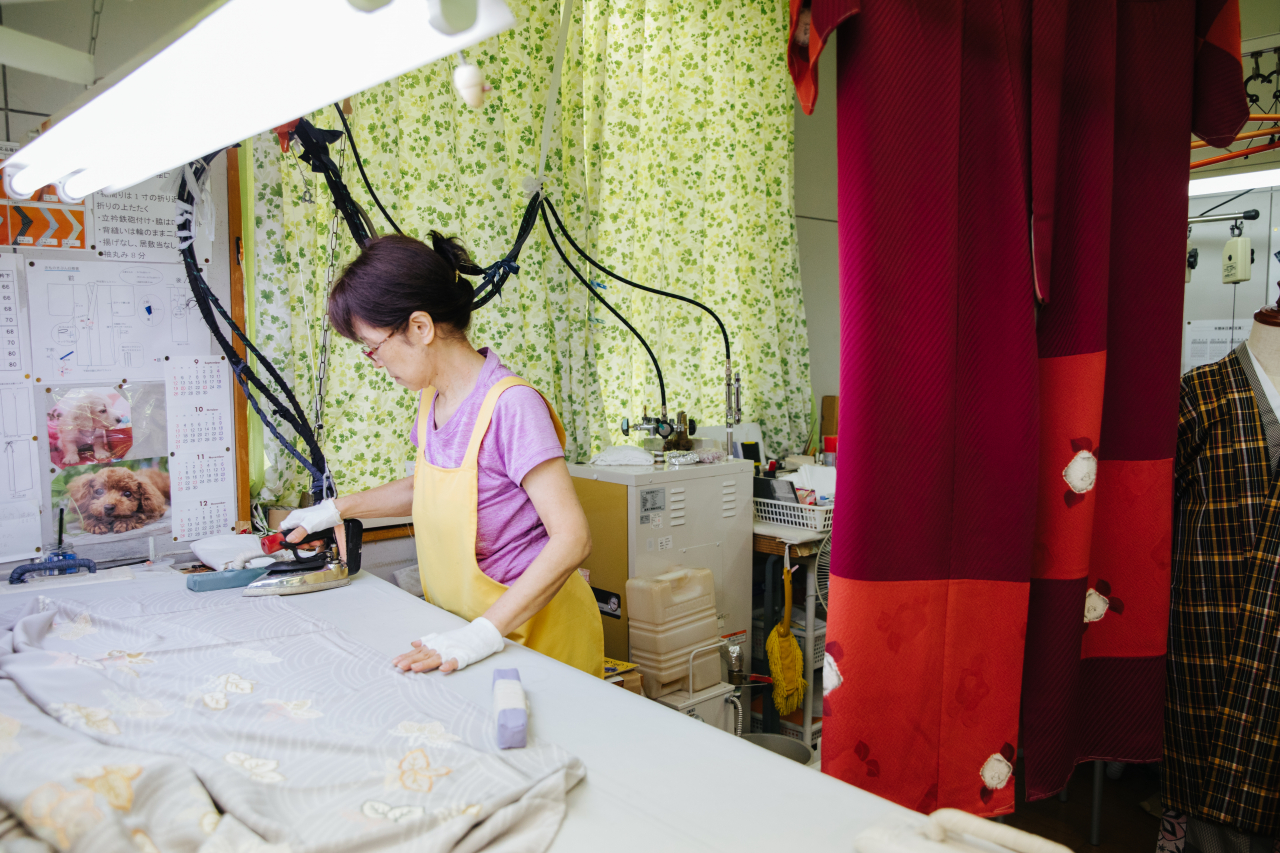 delivery of materials
We will give you the finished product.
Production example
PRODUCTION officer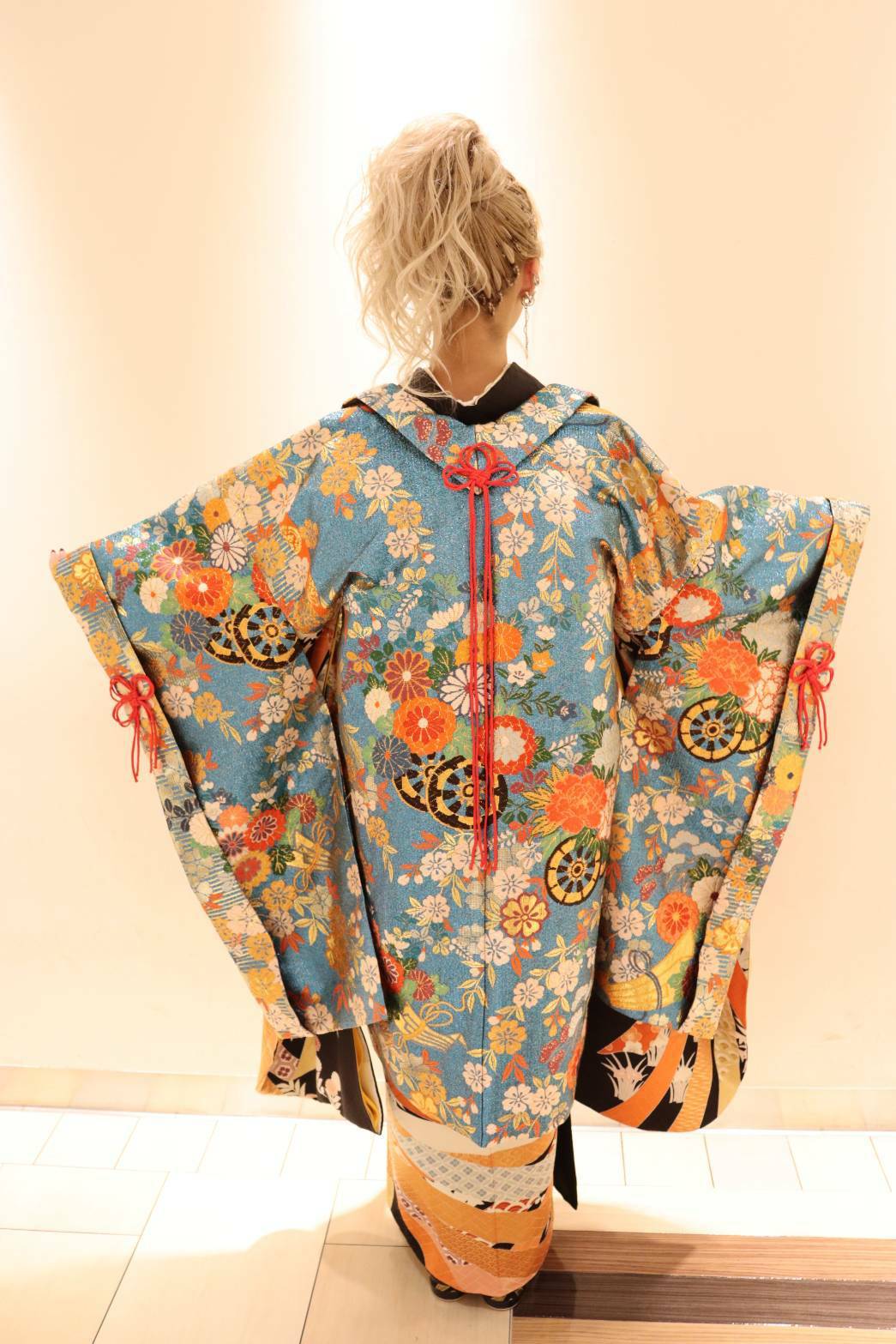 Shinkaraginu
In response to the request for a coming-of-age ceremony with a unique atmosphere, the mother's Uchikake has been remade into a new Karai (our original).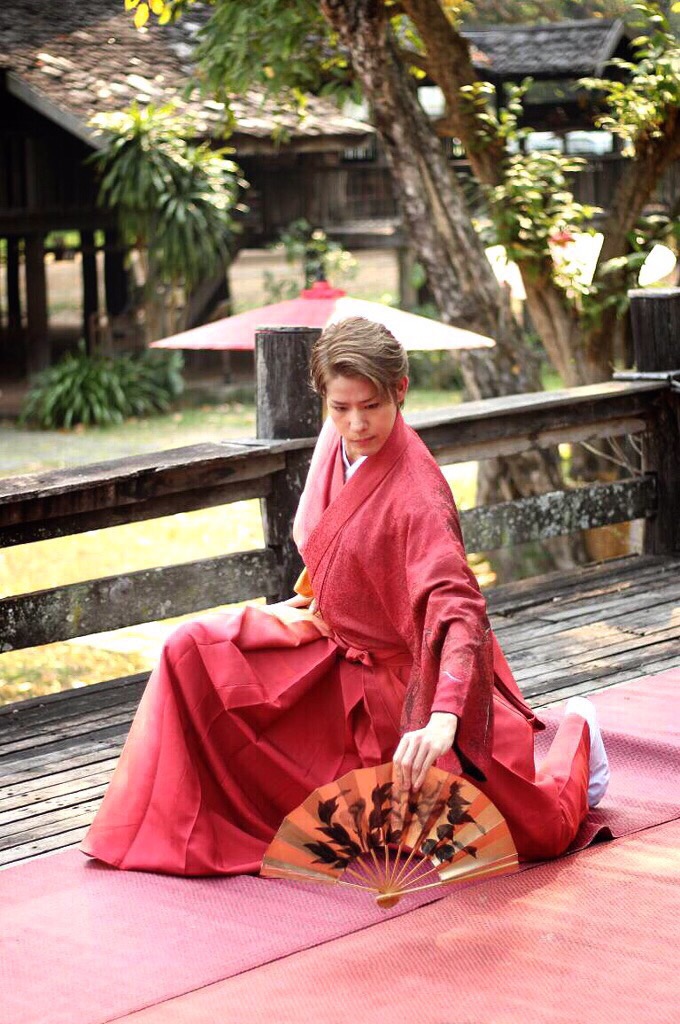 Naomichi Hanazono's costume
We asked you to dress the stage actor Naomichi Hanazono from dyeing to tailoring.
Tenka Fuma-sama's costume
We asked you to design and produce the costumes for the Yosakoi Group's Tenka Fuma.
Uchiki
Komon, which has a large pattern and is rarely worn as a kimono, has been remade as an outer uchiki (our original).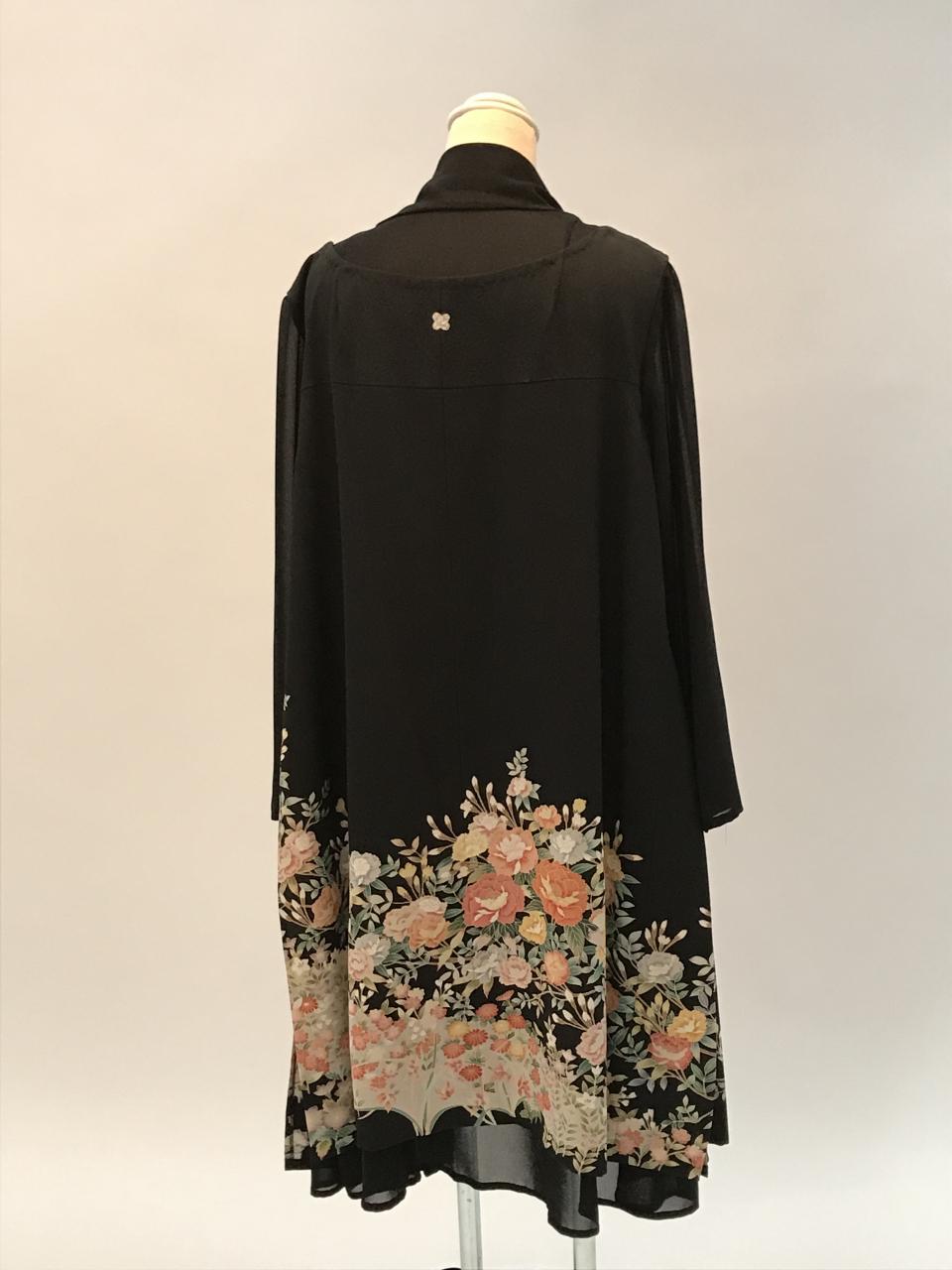 Windbreaker
I want to wear tomesode to attend the wedding ceremony, but there is a request for a type that can be worn as a non-kimono due to physical reasons, so I remade the tomesode into a jacket type windbreaker (our original). It is matched like a kimono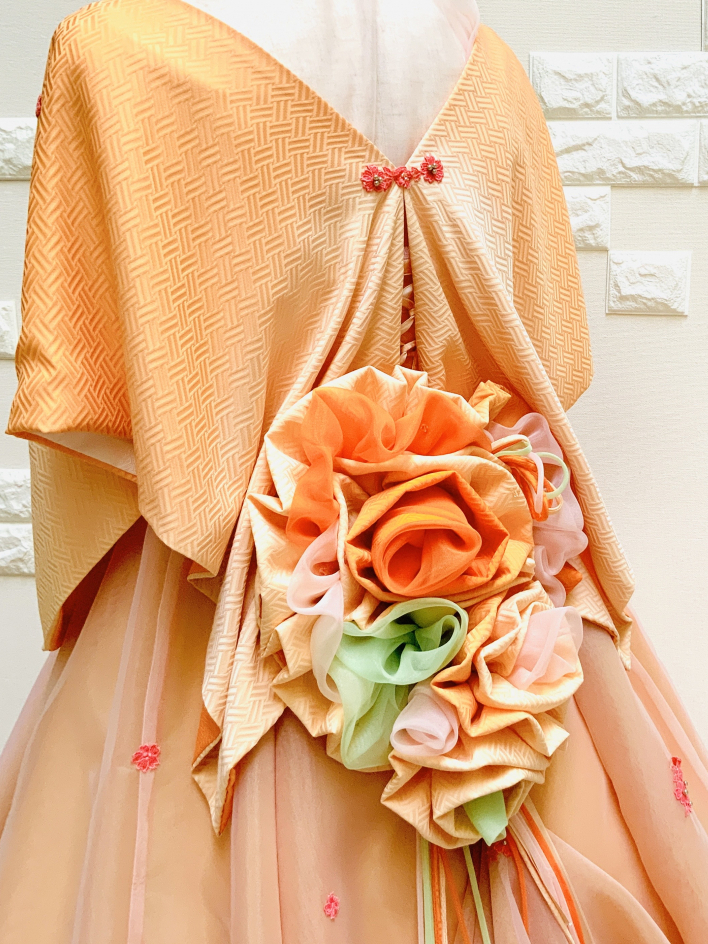 Wedding dress
I made my own blurred Houmongi from the design to the wedding dress. The motif of the flower decoration on the back is also finished by making the best use of the kimono fabric.
Tel.0766-72-0100
Business hours 8: 30-17: 30 Regular holiday: Saturdays, Sundays, and holidays